LINK TO SOURCE ARTICLE: https://www.scmp.com/business/article/3161184/climate-change-typhoons-coastal-asia-and-china-could-be-twice-powerful
A BRIEF SUMMARY OF WHAT THE SOURCE ARTICLE SAYS
Climate Change: Typhoons in coastal Asia and China could be twice as powerful by 2100. Their overall destructive power could double by the end of the century in the worst-case climate change scenario. The projection also suggests that an average typhoon by then will last 56% longer and travel 50% further inland. The average wind speed of typhoons at landfall could strengthen by 6%. The death toll from Typhoon Rai in the Philippines is up to 375 and climbing. Between 1979 and 2016 typhoons increased in duration by two to nine hours and penetrated 30 to 190km further inland. Global warming will continue the increasing trend in landfalling typhoons and their impact on inland regions. This assessment derives from high-resolution climate model projections. More Asian inland regions will be exposed to severe typhoon-related hazards in the future as a result of climate change.
CRITICAL COMMENTARY
RELATED POSTS ON TROPICAL CYCLONES THAT ARE RELEVANT TO THIS ISSUE: LINK: https://tambonthongchai.com/2021/01/30/list-of-posts-on-tropical-cyclones/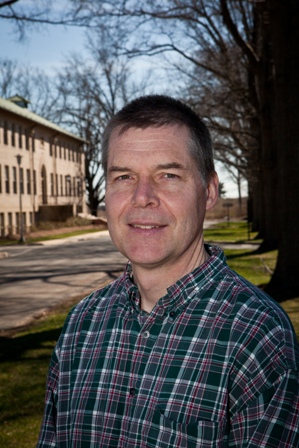 SUMMARY AND CONCLUSIONS DRAWN FROM THE POSTS LISTED ABOVE
WHAT CLIMATE SCIENCE SAYS ABOUT THE RELATIONSHIP BETWEEN GLOBAL WARMING AND TROPICAL CYCLONES IS SUMMARIZED IN THE RESEARCH PAPER BY KNUTSON ETAL AND HERE IS WHAT TOM KNUTSON SAYS: "Tropical cyclones and climate change." Nature geoscience 3.3 (2010): 157-163. In the paper, Tom Knutson spells out exactly what climate science claims in terms of the impact of AGW climate change on tropical cyclones with climate model predictions of the effect of rising SST on tropical cyclones. His main points are as follows: (1) Globally averaged intensity of tropical cyclones will rise as AGW increases SST. Models predict globally averaged intensity increase of 2% to 11% by 2100. (2). Models predict falling globally averaged frequency of tropical cyclones with frequency decreasing 6%-34% by 2100. (3). The globally averaged frequency of "most intense tropical cyclones" should increase as a result of AGW. The intensity of tropical cyclones is measured as the ACE (Accumulated Cyclone Energy). (4). Models predict increase in precipitation within a 100 km radius of the storm center. A precipitation rise of 20% is projected for the year 2100. (5) Extremely high variance in tropical cyclone data at an annual time scale suggests longer, perhaps a decadal time scale which in turn greatly reduces statistical power. (6) Model projections for individual cyclone basins show large differences and conflicting results. Thus, no testable implication can be derived for studies of individual basins. NOTE: CO-AUTHORS INCLUDE EMANUEL, KOSSIN,
THIS MEANS THAT THE IMPACT OF GLOBAL WARMING ON TROPICAL CYCLONES CAN ONLY BE UNDERSTOOD IN TERMS OF A LONG TERM TREND OF MORE THAN 30 YEARS IN THE TOTAL CYCLONE ENERGY OF ALL TROPICAL CYCLONES AROUND THE WORLD IN ALL SIX CYCLONE BASINS.
TROPICAL CYCLONES IN THE WEST PACIFIC BASIN ARE CALLED TYPHOONS. IT IS JUST ONE OUT OF SIX BASINS. NO INFORMATION ON THE IMPACT OF GLOBAL WARMING ON TROPICAL CYCLONES CAN BE FOUND BY STUDYING ONE SINGLE CYCLONE BASIN.
THE DATA MUST INCLUDE ALL SIX BASINS. THE OTHER FIVE CYCLONE BASINS ARE THE NORTH ATLANTIC AND SOUTH ATLANTIC BASINS WHERE TROPICAL CYCLONES ARE CALLED HURRICANES, THE NORTH INDIAN, THE SOUTHWEST INDIAN, AND THE SOUTH PACIFIC BASINS WHERE TROPICAL CYCLONES ARE CALLED "CYCLONES". MOREOVER, THE CYCLONE DATA MUST SPAN MORE THAN 30 YEARS.
BASED ON THESE REQUIREMENTS BY CLIMATE SCIENCE FOR THE STUDY OF TROPICAL CYCLONES IN THE CONTEXT OF GLOBAL WARMING, WE CONCLUDE THAT THE FINDINGS PRESENTED BY HONGKONG UNIVERSITY ABOVE DO NOT CONTAIN USEFUL INFORMATION.
THIS KIND OF GOOFY ANALYSIS THAT IS PRESENTD AS CLIMATE SCIENCE BUT THAT IS ACTUALLY INCONSISTENT WITH CLIMATE SCIENCE HAS BECOME THE NORM IN CLIMATE ACTIVISM.
MEANWHILE OVER AT QUORA
2 Responses to "CLIMATE CHANGE TYPHOONS"