THE COP26 SPEACH OF THE DAVID
As you spend the next two weeks debating, negotiating, persuading, and compromising as you surely must, it's easy to forget that ultimately the climate comes down to a single number, the concentration of carbon in our atmosphere, the measure that greatly determines global temperature. The changes in that one number is the clearest way to chart our own story – for it defines our relationship with our own world. For much of humanity's ancient history, that number bounced wildly between 180 and 300 and so did the global temperatures. It was a brutal and unpredictable world. At times our ancestors existed only in tiny numbers. But just over 10,000 years ago that number suddenly stabilized and with it the earth's climate.
RESPONSE:
NEITHER THE GLACIATION CYCLE NOR THE WARMING AND COOLING CYCLES OF INTERGLACIALS CAN BE UNDERSTOOD IN TERMS OF "THE SINGLE NUMBER" PROPOSED AS ATMOSPHERIC CO2 CONCENTRATION. RELATED POST ON THE WARMING AND COOLING CYCLES OF THE HOLOCENE: LINK: https://tambonthongchai.com/2019/06/11/chaoticholocene/
We thus found ourselves in an unusually benign period with predictable seasons and reliable weather. For the first time, civilization was possible and we wasted no time in taking advantage of that. Everything we have achieved in the last 10,000 years was was enabled by the stabiity of the climate during this time. The global temperature has not wavered over this period by more than 1C. Until now. Our burning of fossil fuels and our destruction of nature are releasing carbon into the atmosphere at a unprecedented pace and we are allready in trouble. The stability of the climate that we all depend on is breaking.
RESPONSE:
THE CLIMATE DID NOT "SUDDENLY STABILIZE" WHEN THE HOLOCENE INTERGLACIAL BEGAN ABOUT 10,000 OR MAYBE 9,000 YEARS AGO. INTERGLACIALS ARE NOT AT A STABLE TEMPERATURE BUT GO THROUGH VIOLENT WARMING AND COOLING CYCLES AT CENTENNIAL AND MILLENNIAL TIME SCALES. THE CURRENT WARMING CYCLE IS BEST UNDERSTOOD AS THE NEXT WARMING CYCLE FOLLOWING THE LITTLE ICE AGE COOLING CYCLE. THE FIRST OF THESE WARMING CYCLES DID NOT DESTROY HUMANITY BUT INSTEAD IT CREATED HUMAN CIVILIZATION. LINK: https://tambonthongchai.com/2021/06/27/modern-humans-climate-change/
This story is one of inequalityas well as instability. Today, those who have done the least to cause this problem are being the hardest hit. Ultimately all of us will feel the impacts some of which are now unavoidable. Is this how our story will end? A tale of the smartest species doomed by that all too human characteristic of failing to see the bigger picture in pursuit of short term goals? Perhaps the fact that the people most affected by climate change are the young people alive today, perhaps that will give us the impetus we need to re-write our story and to turn this tragedy into a triumph.
RESPONSE:
THE USE OF YOUNG PEOPLE AND THE HARDSHIP OF POVERTY IN THE GLOBAL SOUTH TO SELL THE CLIMATE AGENDA IS CRUEL, RACIST, AND CHILD ABUSE.
LINK#1: https://tambonthongchai.com/2021/09/09/climate-change-racism-2/
LINK#2: https://tambonthongchai.com/2021/04/28/the-new-climate-science/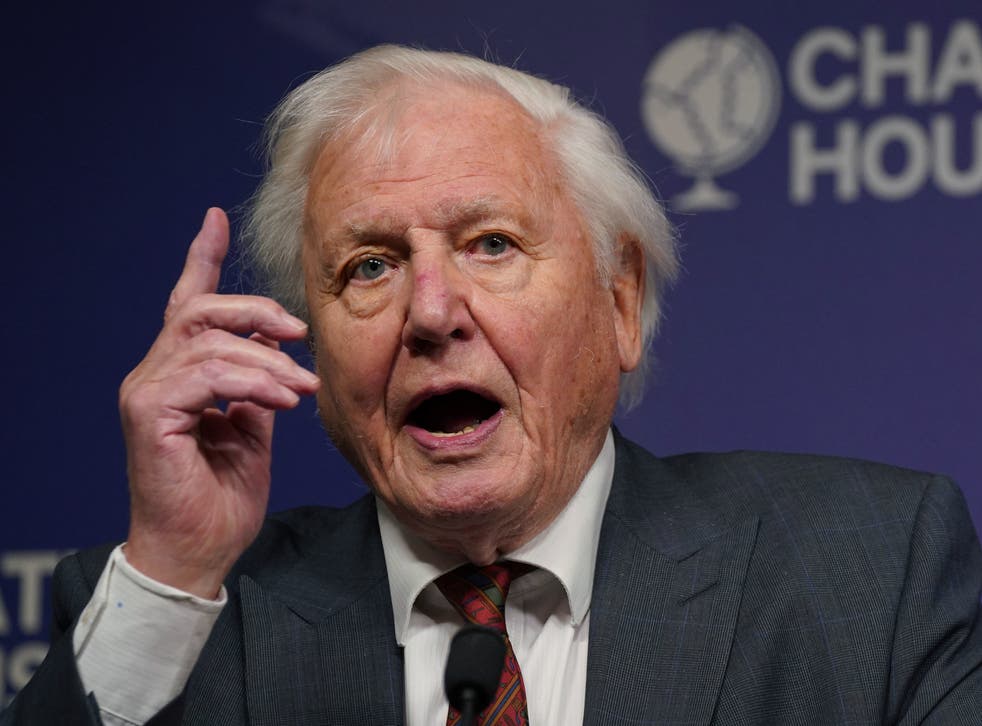 We are after all the greatest problem solvers to have ever existed on earth. We now understand this problem. We know how to stop that number from rising. We must halve our carbon emissions this decade. We must re-capture billions of tonnes of carbon from the air. We must fix our sight on keeping 1.5C within reach.
RESPONSE:
THE PROBLEM IS THAT SELECTING A SINGLE INTERGLACIAL WARMING CYCLE IN A SINGLE INTERGLACIAL AND ANALYZING THAT SINGLE INERGLACIAL WARMING CYCLE IN TERMS OF ITS UNIQUE CHARACTERISTICS IS A CASE OF DATA SELECTION BIAS SUCH THAT THIS STUDY CANNOT LEAD TO USEFUL INFORMATION BECAUSE OF BUILT IN ASSUMPTIONS AND CONFIRMATION BIAS.
AN ADDED ISSUE IS THE DAVID'S INSISTENCE THAT WE MUST RE-CAPTURE CARBON DIOXIDE FROM THE AIR. THERE IS NO SUCH CLAIM IN CLIMATE SCIENCE AND BESIDES "BILLIONS OF TONNES" MAY SOUND LIKE A LOT BUT FOSSIL FUEL EMISSIONS ARE CURRENTLY 36 GIGATONNES PER YEAR.
LINK: https://tambonthongchai.com/2020/10/09/a-data-selection-bias/
THE ANTHROPOGENIC GLOBAL WARMING ISSUE IS NOT THAT THERE IS TOO MUCH CO2 IN THE ATMOSPHERE BUT THAT OUR CONTINUED BURNING OF FOSSIL FUELS CAUSES ATMOSPHERIC CO2 TO RISE. IT IS THE RISING AND ONLY THE RISING THAT CAUSES WARMING.
A new Industrial Revolution powered by millions of sustainable innovations is essential and indeed it is already beginning. We will all share in the benefits of affordable clean energy – healthy air and enough food to sustain us all. Nature is a key ally. Wherever we restore the wild, it will recapture carbon. and help us bring back balance to our planet. We must acknowledge that no nation has actually completed development because no advanced nation is yet sustainable.(transcription ends here at 5:17 into the Youtube video. The rest can be viewed at the link below.
RESPONSE:
WHAT CLIMATE SCIENCE SAYS IS THAT THE ISSUE HERE IS THAT SINCE THE INDUSTRIAL REVOLUTION, HUMANS HAVE BEEN BURNING FOSSIL FUELS AND THE CARBON IN FOSSIL FUELS IS MILLIONS OF YEARS OLD AND NOT PART OF THE CURRENT ACCOUNT OF THE CARBON CYCLE AND THAT CAUSES FOSSIL FUEL EMISSIONS TO INCREASE ATMOSPHERIC CO2 CONCENTRATION AND THE SEQUENCE OF HIGHER AND HIGHER ATMOSPHERIC CO2 CREATES HIGHER AND HIGHER GLOBAL MEAN SURFACE TEMPERATURE (GMST) AND THAT SEQUENCE OF HIGHER AND HIGHER GMST IS UNDERSTOOD AS GLOBAL WARMING. THIS IS THE CLIMATE CHANGE ISSUE AND IT IS THE ONLY CLIMATE CHANGE ISSUE. CLIMATE CHANGE IS NOT AN ENVIRONMENTALISM THING. THE DAVID'S ECO WACKO INTERPRETATION OF THE AGW ISSUE CAN ONLY BE UNDERSTOOD AS THE EXTENSION OF HIS ECO WACKO VIEW OF THE WORLD.
HIS NEED TO RECAPTURE CARBON FROM THE ATMOSPHERE"TO BRING BACK BALANCE TO OUR PLANET" IS MYSTERIOUS AND YET ANOTHER EXAMPLE OF WHERE HIS ECO WACKO OUTLOOK INTERFERES WITH HIS ABILITY TO UNDERSTAND THE CLIMATE CHANGE ISSUE.
LINK TO RELATED POST: https://tambonthongchai.com/2021/10/11/anthropogenic-global-warming-in-a-post-modern-world/
SUMMARY AND CONCLUSION
THE LECTURE MAKES IT VERY CLEAR THAT THIS MAN WHO HAS BEEN A MAJOR SPOKESMAN AND ACTIVIST FOR THE CLIMATE CHANGE MOVEMENT AND WHO, IN THAT CAPACITY IS NOW A SPEAKER AT A COP MEETING, DOES NOT ACTUALLY UNDERSTAND THE CLIMATE CHANGE ISSUE AND SEES IT THOUGH HIS ECO WACKO NATURE MAN PERSPECTIVE.
RELATED POST#1: https://tambonthongchai.com/2020/10/08/the-natural-world/
RELATED POST#2: https://tambonthongchai.com/2021/10/30/the-david-and-the-cop26/
FOOTNOTE: A QUORA QUESTION
What will the world be like if climate goals are not met?

Answer:

The Holocene interglacial that we are in has been going through alternating warming and cooling cycles of 100 to 1000 years each for about 8000 years and this pattern is likely to continue until the next glaciation kicks in. The current warming cycle should be understood in this context. Whether or not we take "climate action" this is what we have to deal with. We can use the warming as an excuse to get rid of the hated fossil fuels and the hated fossil fuel oligarchy if we want and that may be a good thing but it won't change the interglacial and it won't change this warming cycle of the interglacial. We just live here. We don't really run the show here. But we humans do have an ego.
RELATED POST: MODERN HUMANS AND CLIMATE CHANGE
LINK: https://tambonthongchai.com/2021/06/27/modern-humans-climate-change/
EXCERPT
A FOSSIL FUELED CONFERENCE TO END FOSSIL FUELS
7 Responses to "THE DAVID AT THE COP26"