THIS POST IS A CRITICAL REVIEW OF THE WORRY BY ENVIRONMENTAL ACTIVISTS THAT THE OCEAN IS BEING POLLUTED BY CARGO SHIPS BECAUSE THERE ARE SO MANY OF THEM.
LINK: https://medium.com/age-of-awareness/big-cargo-ships-big-pollution-834a525d7b7f
CRITICAL COMMENTARY
ON AVERAGE, A FULLY LOADED CARGO SHIP WEIGHS 220,000 TONNES AND THAT MEANS THAT ALL THE 5,371 CARGO SHIPS OF THE WORLD FULLY LOADED WEIGH A TOTAL OF 1.18 GIGATONNES OR 1.18E9 TONNES. THE WATER IN THE OCEAN WEIGHS 1.4E18 TONNES. THIS MEANS THAT THE WEIGHT OF ALL THE CARGO SHIPS OF THE WORLD AND ALL THEIR CARGO TAKEN TOGETHER IS 0.000008% OF THE WEIGHT OF THE WATER IN THE OCEAN.
IF THE HUMANS COULD MAKE AND SINK 5,371 FULLY LOADED CARGO SHIPS AND ALL THEIR CARGO INTO THE OCEAN EVERY YEAR, IT WOULD TAKE THE HUMANS 125,000 YEARS TO GET THEIR SHIPPING POLLUTION UP TO 1% OF THE WATER IN THE OCEAN.
CONCLUSION:
THE OCEAN IS A VERY BIG PLACE AND WHAT'S MORE, WE DON'T REALLY KNOW THE OCEAN.
IT'S A LITTLE TOO PREMATURE FOR THE HUMANS TO BE PLAYING THEIR ECO WACKO GAMES IN THE OCEAN.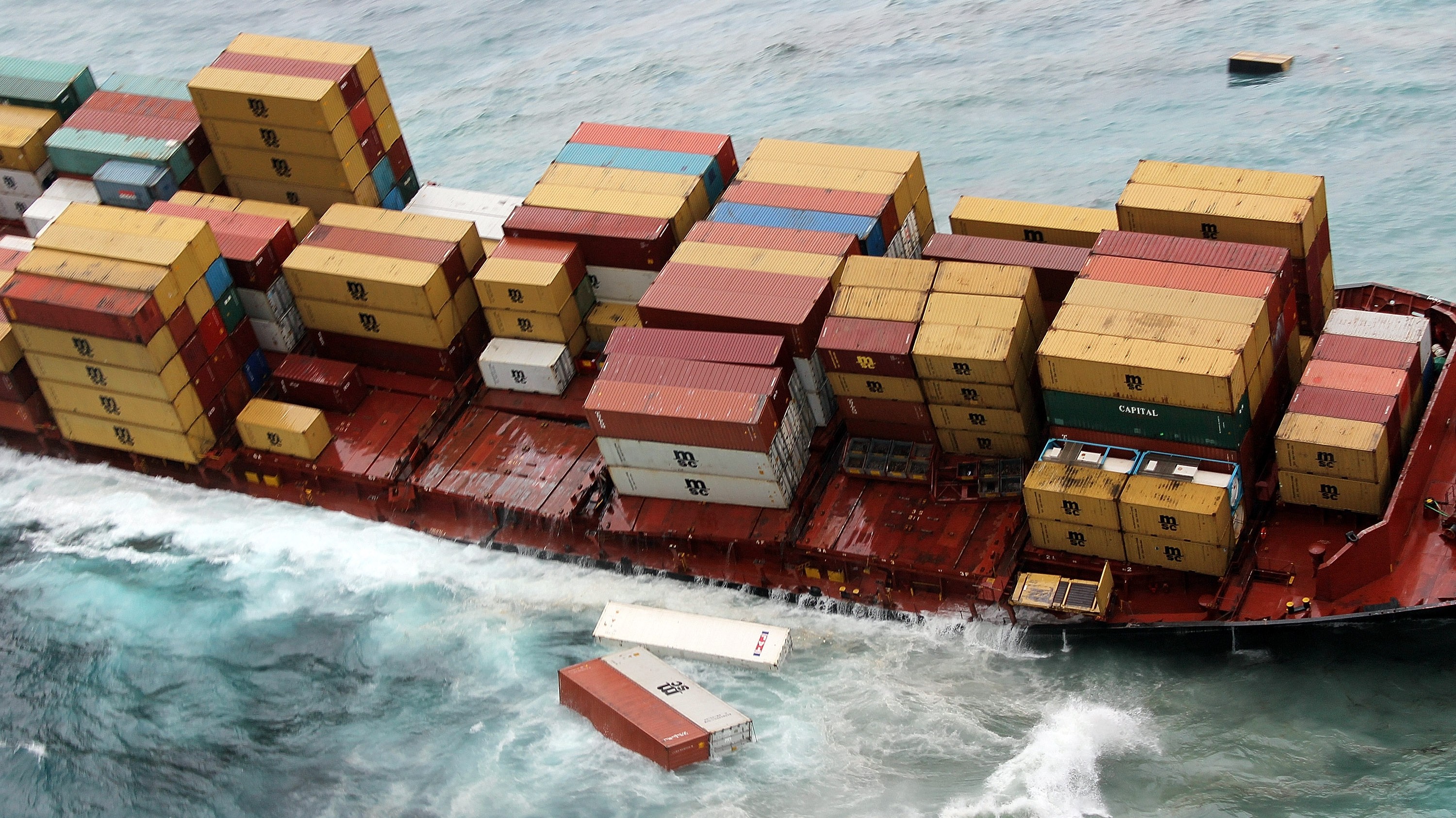 2 Responses to "OCEAN POLLUTION BY CARGO SHIPS"