A NEW AND CREATIVE FORM OF CLIMATE ACTIVISM IS THE CASE OF CHEVRON IN ECUADOR WHERE IT IS CLAIMED THAT THE CHEVRON OIL PRODUCTION FACILITY IN ECUADOR IS GUILTY OF CONTAMINATION. THE ECUADORIAN COURT FOUND CHEVRON GUILTY AND CHARGED IT A FINE OF $18 BILLION BUT LATER ASKED FOR ONLY $9 BILLION. THIS ISSUE HAS BEEN MADE INTO A KIND OF CLIMATE CHANGE ACTIVISM IN THE FORM OF THE EVIL OF THE OIL AND GAS INDUSTRY. HERE WE ARGUE THAT THE EVIL IF ANY IN THIS CASE IS IN THE USE OF IT FOR CLIMATE ACTIVISM.
ECUADOR IS A COUNTRY RICH IN OIL AND GAS RESERVES BUT WITH A BIZARRE COMBINATION OF EXTREME WEALTH AND TRAGIC AND WIDESPREAD POVERTY IN THE COUNTRY SIDE. THIS COMBINATION IS A CREATION OF CORRUPTION AND IS SEEN ELSEWHERE IN THE DEVELOPING WORLD AS NOTED BY TRANSPARENCY INTERNATIONAL. CORRUPTION IN THE THIRD WORLD USUALLY INVOLVES AN UNDERSTANDING BETWEEN RICH BUSINESSMEN AND GOVERNMENT INSIDERS THAT MONEY MATTERS AND SOLVES CONTENTIOUS ISSUES BETWEEN GOVERNMENT AND BUSINESS.
CHEVRON IS NOT THE ONLY FOREIGN OPERATION THERE IN THE OIL AND GAS INDUSTRY. THE LARGEST OPERATERS ARE THE CHINESE AND THEY SEEM TO GET ALONG WELL WITH THE GOVERNMENT THERE. WE ALSO HAVE OIL AND GAS OPERATIONS FROM SPAIN AND ITALY DOWN THERE. BUT CHEVRON IS THE ONLY FOREIGN OPERATION THERE THAT IS CONSTRAINED BY LAWS BACK IN ITS HOME COUNTRY THAT RESTRICT ITS ABILITY TO COOPERATE WITH CORRUPT FOREIGN GOVERNMENTS.
CORRUPTION IS THE THE REASON WE FIND THINGS LIKE THIS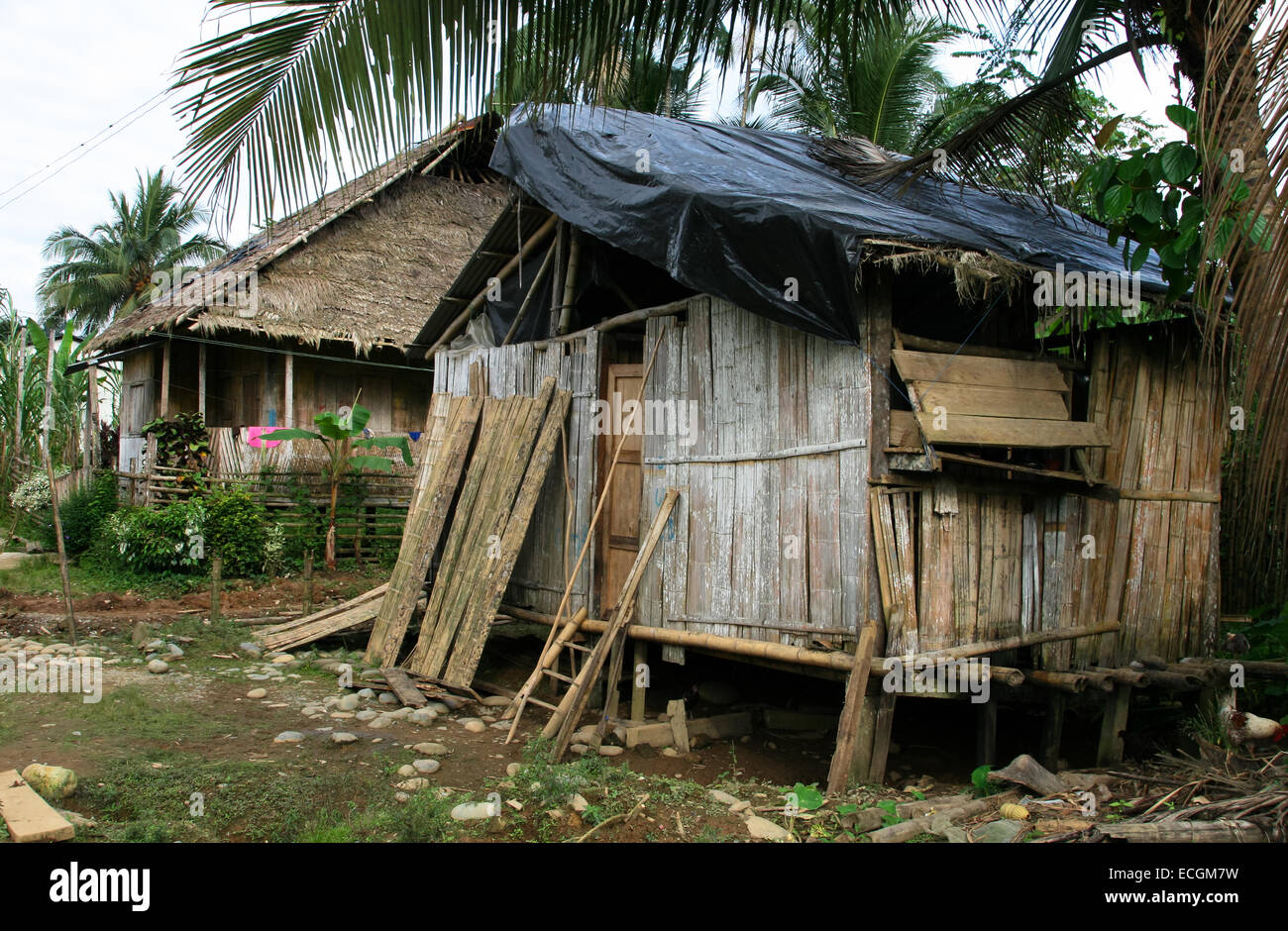 IN AN OIL RICH COUNTRY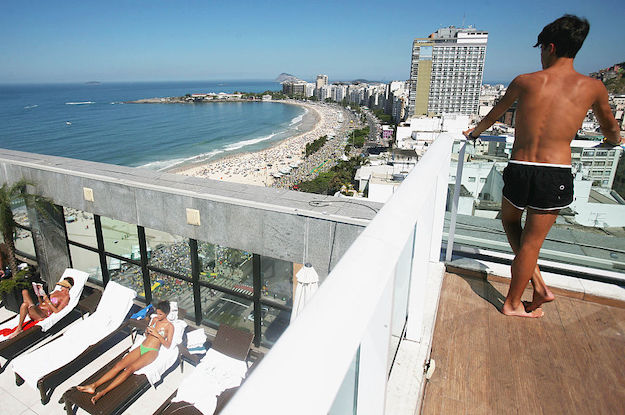 FROM TIME TO TIME THE GOVERNMENTS DOWN THERE COME UP WITH PLANS TO TAX THE RICH AND HELP THE POOR BUT THESE PLANS ARE EASILY MODIFIED BY CORRUPTION. THE ESSENCE OF CORRUPTION IN THE THIRD WORLD IS A CLOSE RELATIONSHIP BETWEEN GOVERNMENT AND THE RICH THAT BENEFTS BOTH PARTIES BUT THAT LEAVES OUT THE POOR.
FOREIGN FIRMS THAT OPERATE IN THIS ENVIRONMENT HAVE TO GO ALONG TO GET ALONG AND THOSE THAT DO SUCCEED AND THOSE THAT DON'T MEET THE SHARP END OF THE CORRUPTION STICK. THE CHEVRON ISSUE IS NOT A CLIMATE CHANGE ISSUE. IT IS A CORRUPTION ISSUE IN A COUNTRY KNOWN FOR ITS CORRUPTION AND ITS BIZARRE COMBINATION OF EXTREME WEALTH AND EXTREME POVERTY – A KNOWN FEATURE OF CORRUPT COUNTRIES. THE GENERAL CONSENSUS FROM TRANSPARENCY INTERNATIONAL TO THE UNITED STATES GOVERNMENT ABOUT CORRUPTION IN ECUADOR IS SUMMARIZED BELOW.
Corruption is a serious problem in Ecuador. Ecuadorian law provides criminal penalties for corruption by public officials, but the government does not implement the law effectively, and officials may engage in corrupt practices with impunity. Ecuador ranked 120 out of 176 countries surveyed for Transparency International's 2016 Corruption Perceptions Index and received a score of 31 out of 100. Two high-profile cases of alleged official corruption involving state-owned petroleum company PetroEcuador and Brazilian construction firm Odebrecht illustrate the significant challenges that confront Ecuador with regards to corruption. Illicit payments for official favors and theft of public funds reportedly take place frequently. Dispute settlement procedures are complicated by the lack of transparency and inefficiency in the judicial system. Offering or accepting a bribe is illegal and punishable by imprisonment for up to five years. The Controller General is responsible for the oversight of public funds and there are frequent investigations and occasional prosecutions for irregularities. Ecuador ratified the UN Anticorruption Convention in September 2005. Ecuador is not a signatory to the OECD Convention on Combating Bribery. The 2008 Constitution created the Transparency and Social Control branch of government, tasked with preventing and combating corruption, among other things. In December 2008, President Correa issued a decree that created the National Secretariat for Transparency to investigate and denounce acts of corruption in the public sector. Both entities can conduct investigations into alleged acts of corruption. Responsibility for prosecution remains with the Office of the Prosecutor General.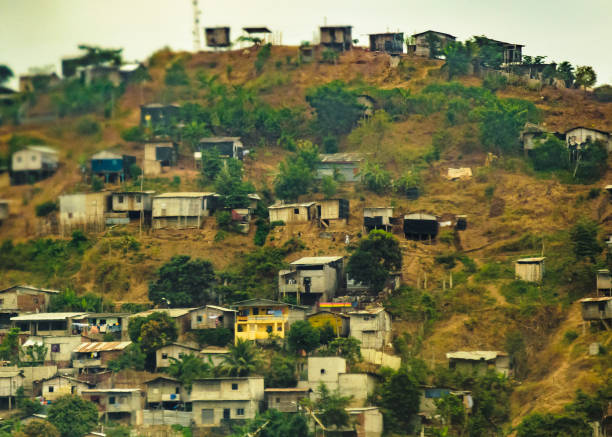 CONCLUSION: THE "CONTAIMINATION" ISSUE IN ECUADOR IS MADE UNCLEAR BY CORRUPTION AND IT CANNOT BE UNDERSTOOD AS A CLIMATE CHANGE ISSUE OR AS THE INNATE EVIL OF THE FOSSIL FUEL INDUSTRY.
2 Responses to "CHEVRON-ECUADOR-CLIMATE CHANGE"