THIS POST IS A CRITICAL EVALUATION OF AN ASSESSMENT BY THE MEDIA OF THE IMPACT OF GLOBAL WARMING / CLIMATE CHANGE ON THE INTENSITY AND DESTRUCTIVENESS OF NORTH ATLANTIC HURRICANES.
LINK TO THE MEDIA ARTICLE ON HURRICANES: https://www.bbc.com/weather/features/58503854
PART-1: TRANSCRIPT OF THE HURRICANE LECTURE
WELCOME TO BBC WEATHER'S CLIMATE CHECK. IN THE WAKE OF HURRICANE IDA, WE ARE LOOKING AT HOW THESE MASSIVE STORMS HAPPEN AND WHETHER CLIMATE CHANGE IS MAKING THEM MORE POWERFUL. IDA INTENSIFIED RAPIDLY OVER THE OCEAN BEFORE MAKING LANDFALL IN LOUISIANA AS A DANGEROUS CATEGORY 4 HURRICANE BRINGING SUSTAINED WINDS AT 150 MILES PER HOUR, RELENTLESS RAIN AND A COASTAL STORM SURGE WHICH LED TO SEVERE FLOODING.
A HURRICANE STARTS LIFE AS A SMALL WEATHER DISTURBANCE IN THE TROPICS, MOVING OVER A WARM OCEAN WITH TEMPERATURES OF 27C IT CAN SOON START TO GROW. WARM OCEAN AIR RISES INTO THE STORM AND FORMS AN AREA OF LOW PRESSURE WHICH IN TURN SUCKS IN EVEN MORE OF THE AIR AROUND THE STORM. THE AIR INSIDE THE STORM RISES AND AS IT RISES IT COOLS, WATER VAPOR CONDENSES INTO WATER DROPLETS, FORMING THUNDER CLOUDS AND IN THE PROCESS RELEASING EVEN MORE HEAT ENERGY TO POWER THE STORM. DUE TO THE ROTATION OF THE EARTH, THE WINDS AROUND THE HURRICANE SPIN FAASTAH AND FAASTAH AS THE STORM GROWS MORE POWERFUL. IT'S WHEN THOSE WINDS GET TO 74 MILES PER HOUR OR MORE THAT WHAT WE HAVE IS A HURRICANE. NOT EVERY STORM GROWS INTO A HURRICANE. ALL THE RIGHT INGEDIENTS NEED TO FALL INTO PLACE AT THE RIGHT TIME. FOR EXAMPLE, STRONG CROSSWINDS AT DIFFERENT LEVELS OF THE ATMOSPHERE CAN PULL A STORM APART.
VIOLENT HURRICANES ARE NOTHIING NEW. BUT CLIMATE SCIENTISTS BELIEVE THAT GLOBAL WARMING IS MAKING THEM STRONGAAH. WARM OCEANS GIVE HURRICNES THEIR FUEL AND AS SEA TEMPERATURES RISE THERE'S MORE FUEL TO POWER STRONGER HURRICANES. IDA FITS THAT PATTERN. THE WINDS IN THAT STORM WENT TO 65 MILES PER HOUR IN JUST 24 HOURS EASILY MEETING THE IDEA OF WHAT FORECASTERS CALL RAPID INTENSIFICATION.
AND HERE'S THE GROWING STORM APPROACHING THE U.S. COAST MOVING OVER SOMETHING CALLED A "BALLOOP CURRENT, A FLOW OF VERY WARM WATER WITH A TEMPERATURE OF 30C WITH THE WARMTH EXTENDING TO A DEPTH OF 150 METERS. THAT'S IMPORTANT BECAUSE A DEEP LAYER OF WARMTH MEANS A BIGGER SUPPLY OF ENERGY TO FUEL THE STORM AND THIS IS WHY IDA KEPT ON GROWING BEFORE IT HIT. SCIENTISTS SAY RAPIDLY INTENSIFYING STORM LIKE IDA SEEMS TO BE BECOMING MORE COMMON.
WHEN HURRICANE IDA MOVED OVER LAND IT LOST CONTACT WITH ITS WARM WATER POWER SOURCE AND THE WINDS WEAKENED BUT THE STORM HAD PICKED UP ENOUGH WATER FOR THE RAIN TO KEEP ON FALLING EVEN AS FAR NORTH AS NEW YORK CITY. A STATE OF EMERGENCY WAS DECLARED AS WELL OVER A MONTH'S RAINFALL FELL IN JUST ONE DAY. 80 MILLIMETRS CAME DOWN IN ONE HOUR IN CENTRAL PARK AND SET A NEW RECORD.
A WARMER ATMOSPHERE HOLDS MORE WATER VAPOR AND THIS TRANSLATES INTO HEAVIER AND MORE INTENSE RAINFALL. TO MAKE MATTERS WORSE, IT CAUSES HURRICANES TO TRAVEL MORE SLOWLY AS GLOBAL WARMING WEAKENS THE WINDS HIGH UP IN THE ATMOSPHERE THAT STEER THESE MASSIVE STORMS AND SO HEAVIER RAIN FALLS IN ONE PLACE FOR LONGER.
CLIMATE CHANGE DOES NOT NECESSARILY MEAN MORE HURRICANES, BUT THAT THOSE THAT DO DEVELOP HAVE THE POTENTIAL TO BE STRONGER, WETTER, AND MORE DESTRUCTIVE.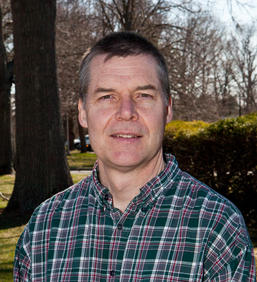 PART-2: CRITICAL COMMENTARY
WE FIND THAT THE BBC HAS MADE AN EXCELLENT PRESENTATION ON THE DETAILS OF EXACTLY WHAT TROPICAL CYCLONES ARE, HOW THEY FORM, HOW THEY MAY EVOLVE, AND WITH FURTHER CLEAR AND LOGICAL ARGUMENTS ON HOW GLOBAL WARMING ACTING THROUGH SST AND HIGH WINDS CAN ALTER THESE STORMS IN WAYS THAT WOULD MAKE THEM MORE DESTRUCTIVE NOT ONLY IN TERMS OF WIND VELOCITY BUT IN TERMS OF THE AMOUNT OF RAINFALL.
HOWEVER, WHAT IS MISSING IN THE PRESENTATION IS THE UNCERTAINTY ISSUE WHERE WE FIND THAT UNDER THE IDENTICAL ENVIRONMENTAL CONDITIONS FOR TROPICAL CYCLONE FORMATION AND EVOLUTION A WIDE RANGE OF TROPICAL CYCLONE CONDITIONS ARE FOUND AND IN THE LONG HISTORY OF THESE STORMS LARGE DECADAL VARIABILITY OF TROPICAL CYCLONE FEATURES ARE FOUND WITH NO CLEAR CAUSE AND EFFECT RELATIONSHIP FOR THESE RANDOM DIFFERENCES UNDER IDENTIAL CONDITONS. THIS IS THE HUGE ISSUE OF UNCERTAINTY IN TROPICAL CYCLONE SCIENCE THAT THE OTHERWISE SUPERB BBC PRESENTATION HAS MISSED.
THE UNCERTAINTY ISSUE IS BEST DESCRIBED IN A NOW FAMOUS CLIMATE SCIENCE RESEARCH PAPER KNOWN AS "KNUTSON ET AL 2010" WHERE THE LEAD AUTHOR IS TOM KNUTSON OF THE NOAA IN THE USA. CO-AUTHORS INCLUDE JUST ABOUT EVERY WELL KNOWN TROPICAL CYCLONE SCIENTISTS IN THE USA AS FOR EXAMPLE, KERRY EMANUEL, CHRIS LANDSEA, JAMES KOSSIN, GREG HOLLAND, AND ISAAC HELD.
WHAT TOM KNUTSON SAYS: "Tropical cyclones and climate change." Nature geoscience 3.3 (2010): 157-163. In the paper, Tom Knutson spells out exactly what climate science claims in terms of the impact of AGW climate change on tropical cyclones with climate model predictions of the effect of rising SST on tropical cyclones. His main points are as follows: (1) Globally averaged intensity of tropical cyclones will rise as AGW increases SST. Models predict globally averaged intensity increase of 2% to 11% by 2100. (2). Models predict falling globally averaged frequency of tropical cyclones with frequency decreasing 6%-34% by 2100. (3). The globally averaged frequency of "most intense tropical cyclones" should increase as a result of AGW. The intensity of tropical cyclones is measured as the ACE (Accumulated Cyclone Energy). (4). Models predict increase in precipitation within a 100 km radius of the storm center. A precipitation rise of 20% is projected for the year 2100. (5) Extremely high variance in tropical cyclone data at an annual time scale suggests longer, perhaps a decadal time scale which in turn greatly reduces statistical power. (6) Model projections for individual cyclone basins show large differences and conflicting results. Thus, no testable implication can be derived for studies of individual basins.
TO SUMMARIZE, THE BIG ISSUE IN THE STUDY OF THE RELATIONSHIP BETWEEN GLOBAL WARMING AND TROPICAL CYCLONES IS UNCERTAINTY AND LARGE UNEXPLAINED VARIANCE IN THE DATA. THIS MEANS THAT TO MAKE A CAUSAL CONNECTION FROM GLOBAL WARMING TO TROPICAL CYCLONE FREQUENCY, ENERGY, AND DESTRUCTIVENESS, THE RESEARCH MUST BE CONSTRAINED BY THESE REQUIREMENTS.
THE STUDY MUST BE OVER A LONG TIME SPAN LONGER THAN 40 YEARS DUE TO LARGE UNEXPLAINED DECADAL VARIABILITY IN THE DATA THAT HAVE NO CAUSE AND EFFECT EXPLANATION.

THE STUDY MUST INCLUDE TROPICAL CYCLONES FROM ALL SIX CYCLONE BASINS. THE NORTH ATLANTIC IS JUST ONE OF SIX CYCLONE BASINS THE OTHERS BEING THE SOUTH ATLANTIC, THE WEST PACIFIC, THE NORTH INDIAN, THE SOUTH INDIAN, AND THE SOUTH PACIFIC.

WHAT WE FIND IN THE OTHERWISE EXCELLENT LECTURE ON THE BASICS OF TROPICAL CYCLONES IS THAT THE ASSUMPTION THAT A SINGLE TROPICAL CYCLONE, IN A SINGLE SEASON, IN A SINGLE TROPICAL CYCLONE BASIN CONTAINS INFORMATION ABOUT THE IMPACT OF GLOBAL WARMING ON TROPICAL CYCLONES IS A FATAL FLAW IN THE ANALYSIS IN WHAT IS OTHERWISE A WONDERFUL BBC PRESENTATION ON WHAT TROPICAL CYCLONES ARE, HOW THEY FORM, AND HOW THEY ARE LIKELY TO BEHAVE.