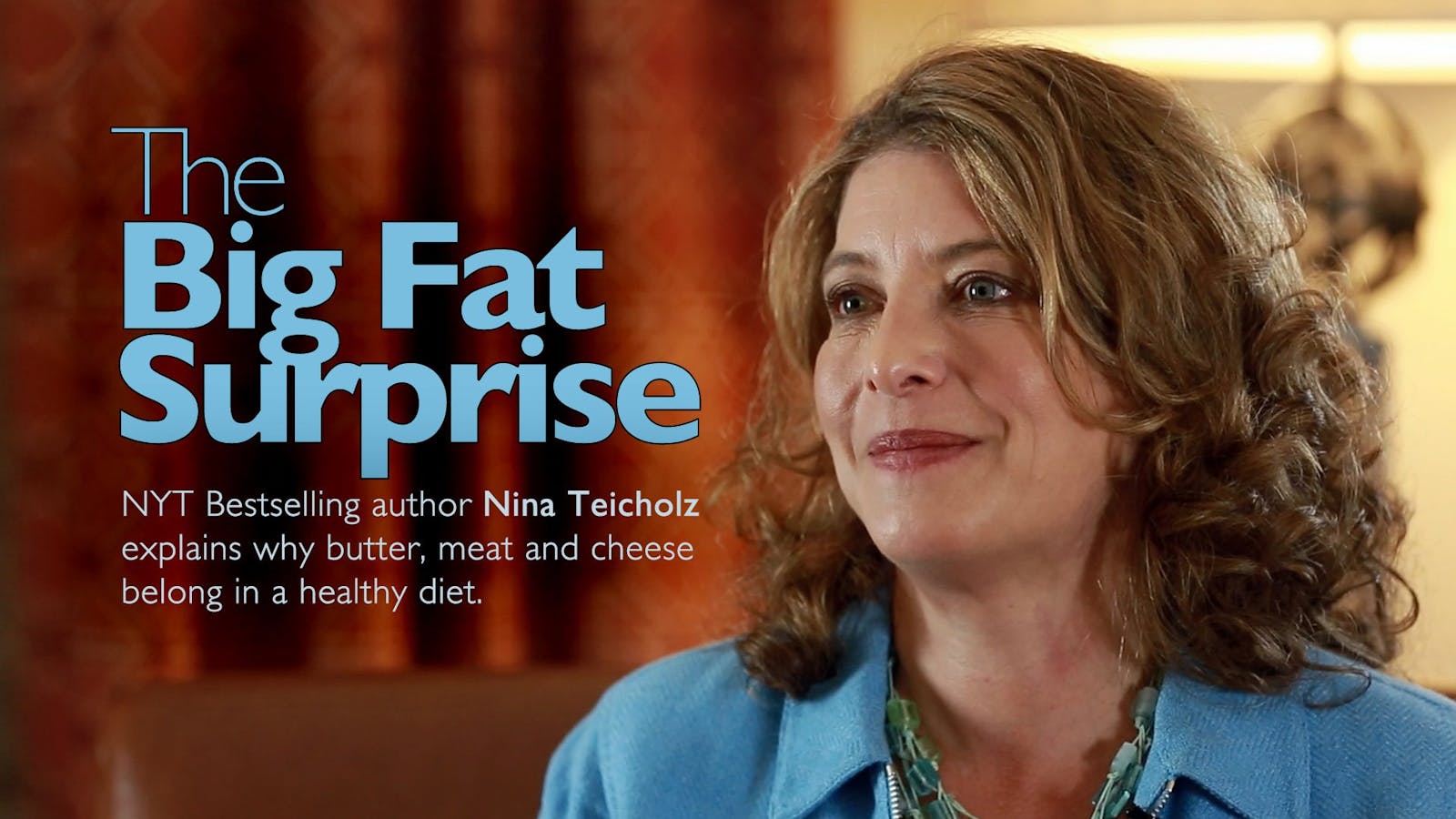 THIS POST IS A PRESENTATION OF THE BOOK "BIG FAT SURPRISE" BY NINA TEICHOLZ AND ITS RELEVANCE TO CLIMATE CHANGE SCIENCE. THIS COMPARISON WAS SUGGESTED IN AN ONLINE DISCUSSION BY PETER KVINT WHO SUGGESTED THAT THE BAD SCIENCE IN CLIMATE CHANGE CAN BE UNDERSTOOD IN THE CONTEXT OF WHAT TEICHOLZ DISCOVERED IN THE SCIENCE OF NUTRITION
BOOK REVIEW BY TED NOEL
The Science is Settled. As a physician trained in the low-fat dogma, I've had a hard time moving to a high saturated fat diet. But the scientific data is crystal clear. Our current obsession with low fat diets and veggies is killing us with obesity and type II diabetes. High saturated fat and low carb not only tastes wonderful, it's good for you. It is probably better for you than statins. Great read!
BOOK REVIEW BY LEIB GERSHON MITCHELL
This is a brilliant book. Primarily, it is an expansion of the way that a belief can become entrenched as public policy to deleterious effect. What happens when you put this much power in the hands of people who don't know what they are doing? Milton Friedman's example was the Great Depression. It only takes half a dozen idiots to set the world on fire. (Milton Friedman's "Capitalism and Freedom.")ii. There is a great deal of overlap between the Environmental-Religious Movement and the Anti-Saturated Fat Religious Movement. There is some amount of science that is not settled, and there is debate within the Scientific Community about the facts. 2. Government bureaucrats take it over and reinterpret the issue as satisfaction of competing political desires. 3. One side does win, and sets the official government position – – which is extremely evidence resistant for a long time. 4. Many life-quality-years are sacrificed as a result. 5. Everybody who disagrees with this point (which, at this point is Orthodoxy as a result of the state being able to decide who gets funded and who does not) is not simply somebody who has a difference of opinion. Instead they're branded as heretic and morally depraved. (That story was told in the "Politically Incorrect Guide To Climate Change," by Marc Morano.). There is always some class of intellectuals somewhere who want to use some idea in their service. And the idea itself is not particularly important. Ideas cannot stand on their own merit, and it it is necessary, in order to popularize said idea, to pamper and flatter men of words in order to gain their allegiance. And this is why the Mediterranean Diet was more successful than many other diets. (Eric Hoffer, The True Believer. Ernest van Den Haag. The Jewish Mystique.)iv. The formation of professional organizations to push dietary recommendations/ fight cancer was something that was created by people who had an ego stake. And what was interpreted as acceptable evidence also was related to the ego stake that proponents may or may not have had and not to the underlying topic itself. ( The Emperor of All Maladies. Siddartha Mukherejee. The Atkins Diet Revolution. Robert Atkins.) Weak evidence can be made to say anything that you want it to say. The steps in gathering evidence and experimental design are so many, that flawed studies get published ALL THE TIME. (Rigor Mortis: How Sloppy Science…… Richard Harris. The Tyranny of Numbers. Nicholas Eberstadt. Tainted Truth. Cynthia Crossen.). There are deeper issues of measurement and testing of medical phenomena. How do you even know that you are measuring what you think you are? (Snowball in a Blizzard, Steven Hatch.) The feedback mechanisms of government are distinctly inferior to those of private companies. If you have a bad product, then you will know that immediately. If the government is pushing a bad product, it might go on for several decades before anyone notices. (Knowledge and Decisions. Thomas Sowell. The End is Near and It's Going to Be Awesome. Kevin Williamson.) In the past several years, trans fats have become Public Enemy Number One. But before that it was saturated fats. And trans fats only came into use because of misconceptions about health concerns about saturated fats. Lots of questions come up as I read the text: Who knew that so much could be written about fat? This is my second book on fat in 30 days, the first one was "The Secret Life of Fat," by Sylvia Tara. Can you ever believe anything that you read again? After reading this book, you almost don't want to believe anything that is published by the government. If the government has some official document that says 6*7=42, then you would assume it false after reading Teicholz. How did the author even find all of this information? How long did it take her to set up her narrative arc? This work is exhaustively sourced. 150 pages of bibliography and about 750 articles. (And that probably understates the number–because a good number of those were meta-analyses.) The way that she talks, she actually read the articles and their experimental methods. The way this author wrote it, Ancel Keys was the worst bad guy since Shakespeare's "Iago." Will I ever be able to eat anything again? Just today, I went to my favorite kosher restaurant to have some poppers and found myself asking "What kind of oil do you guys use?" (Canola.) Since I keep kosher, I already can't eat at 99.99% of all other restaurants in the United States. Are even the few choices that I do have to be pulled out from up under me? Other general thoughts: This text was a great recapitulation of how high density carbohydrates are not good, and it was done even better than it was in the Atkins book. Information like this always bears/ needs repeating. This book was a great explanation of other diets. Ornish. Mediterranean.
BOOK REVIEW BY ANDREW RICO
This is probably one of the most important books I have read in the past 10 years. At 48 years old, I have grown up being told that saturated fats were bad and that we should eat mostly carbohydrates (whole grains, rice, pasta, etc). It turns out that the science just doesn't support that. This is an extraordinarily well-written book by an author without an agenda. I didn't read this with a goal of losing weight as I am pretty fit and exercise every day. I have had problems with PVCs (extra abnormal heart beats) and high blood pressure though. Since eating a higher fat diet and limiting carbs to just dinner for the past 3-4 months, the PVCs have gone away and my blood pressure has come down. My level of HDL (good cholesterol) went up and triglycerides went down. I also lost 7-8 pounds. More importantly, I feel better – more energy and sustained mental clarity throughout the day. I would also recommend "Grain Brain" by Perlmutter.
BOOK REVIEW BY QUANTUM RACER
Outstanding work describing the history of nutrition and how science may be corrupted. Ms. Teicholtz has done a wonderful job describing how we came to be in a situation where obesity, insulin resistance, cardiovascular disease, high blood pressure and a host of other chronic diseases are widespread today (2018). She does this by describing how strong wills believing that fat=bad, carbs=good, big dollars (grants, large food interests, and (not mentioned by Ms. Teicholtz) pharmaceuticals were all able to influence public policy and ultimately the diet of most of the civilized world. Many myths are laid bare and shattered. The Mediterranean diet, for example, exactly what is it, is there really a diet that all peoples who live along the Mediterranean eat? (no). I initially thought this would overlap too much with the Gary Taube's books (Good Calories, Bad Calories, Why we get fat, the case against sugar) and Dr. Catherine Shanahn's Deep Nutrition but instead it is a nice complement to them,. Ms. Teicholtz has obviously put a lot of time and effort (not always the same) into this work and it is very illuminating. I for one am most appreciative that she took the effort to write this book.
BOOK REVIEW BY DICK BURKHART
If you like real-life thrillers, science, and medicine, this is it. The low-fat diet promoted by Ancel Keyes and others has been a massive fraud ever since its beginnings in the early 1950s. It's the most amazing story of one of the most catastrophic medical failures in human history: It played a pivotal role in promoting the current epidemic of obesity, diabetes, heart disease, stroke, and cancer. Nina is like a scientific sleuth, ferreting out all the bad science in all the prestigious studies, while interviewing all the key players who are still alive and laying bare the politics. It had been proven well before Keyes launched his crusade against saturated fat that it could not have been the cause of the escalation of heart attacks. Just the extraordinary health of the Inuit, on the world's highest diet of saturated fat (and no carbs) was proof enough, and most other indigenous groups could also have been used as proof. By the time studies had finally exonerated saturated fat, the blame had been shifted to cholesterol, then on to LDL cholesterol, now to oxidized and small dense LDL cholesterol. The real culprit, was, of course, laying there, growing fat, in plain sight the whole time. Just read Gary Taubes' book "The Case Against Sugar". It is now clear that the immediate cause of most heart disease is inflammation. So the question, should be, "What causes this inflammation?". The short answer: "Insulin resistance" is the dominant cause, which is where the sugar comes in, though other factors are also sometimes important, such as smoking and plant lectins like gluten (see Steven Gundry's book on "The Plant Paradox"). Inflammation can damage the arterial walls directly, as well as the LDL. Statin pills reduce the risk of heart attacks in some people, at least a little, not because they reduce LDL, which is highly beneficial, especially for healthy cell membranes, but because they reduce inflammation. Search for a "spacedoc" (Duane Gravelin) article on "Inflammation and Heart Disease". But a diet that is low in carbs, especially sugar, and high in fats, especially saturated fat, is an order of magnitude more effective in reducing inflammation and its manifold consequences. The biggest weakness in Teicholz's book is that it does not dive into these topics like it could have, ending with the chapter on "Why Saturated Fat Is Good for You", instead of one on "Why Cholesterol Is Also Good for You". Having had a mild heart attack, fixed by a stent, 6 months ago, my cardiologist put me on rosuvostatin. After learning how this works, or rather, doesn't work, I've taken myself off the statin. Actually I hadn't done that badly over the last 30 years, with lots of hiking and biking and a mostly veggie diet supplemented by dairy and fish, with carbs and sugars kept in check. In fact, the ratios from my lipoprotein panel (total cholesterol / HDL, etc) were right on, or were better than, the targets values, showing how weak these tests are. Thanks to Nina's book and others, like "Eat Rich, Live Long" by Cummins & Gerber, I'm well into a strong low carb – high fat diet and doing much better. One more note: Contrary to what Teicholz suggests, olive oil was used for cooking in ancient times, not just for lamps and ointments. Just read the Bible. Cooking may have been the least glamorous of its many uses, but olive oil was, perhaps, the most valuable trading commodity in the Roman Empire.
BOOK REVIEW BY ARIEL DYBNER
Where to begin? This book is brilliant. I dare you to read this book and Gary Taubes' books, "Why We Get Fat" and "The Case Against Sugar" and not change your eating habits. In the past five months, following a mostly meat, eggs and cheese diet, with no fruits or vegetables to speak of, I've dropped 38 pounds. In addition, I have much less gas and much more energy than before. Before changing my diet, I was rigorously exercising but no losing any weight. What this book brings to the debate as opposed to Taubes' work is a focus on the unknowns and potential dangers of using vegetable oils in large quantities. What it also brings to light is how dangerous a misinformed government can be and how easily swayed scientists and journalists are by swank conference locations. It makes me want to offer a modest proposal that all medical conferences be held in North Dakota in February.
BOOK REVIEW BY S. WOOD
The proven science of nutrition is not science. We as a nation and as leaders in the world were led to the low-fat diet by a group of zealots who claimed that science had proven that the changed diet would lower the rate of heart attacks. It would make us healthier. But there was no science behind those claims. And the rates of heart attacks increased. And it continues to increase. This book tells how we got here. What made many populations across the world change from a fatty diet of whole foods to the low-fat, disease causing, fake-food-filled diet we eat today? Type 2 diabetes has increased from1% of the adult population to 10%, with another 20% of prediabetics. And T2D now affects children; even infants are T2D victims. Heart disease rates have sky-rocketed, as has obesity and strokes. All thanks to this killer low-fat diet that is common around the world. Ms. Teicholz exposes some of those who gain from this diet. They get wealthier and wealthier, with no concern for the health care disaster they continue to promote. An interesting object lesson is the parallels drawn with the tabocco industry during the time they were claiming that smoking was safe. This book is quick and easy to read, but it's not light reading. In fact, Beware! It may change your life. You might get healthier, as have the thousands who have decided to turn away from the disastrous low-fat advice and to embrace a diet of real food and real fat. This book has changed my view of the world in a huge way. My family thinks I am becoming a zealot. They may be correct.
THE POLITIALLY INCORRECT GUIDE TO CLIMATE CHANGE BY MARC MORANO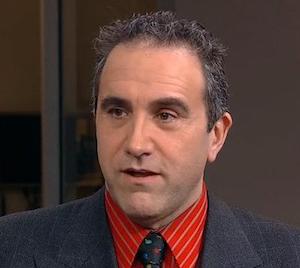 BOOK REVIEW BY PAUL W.
Marc Morano's book cites many scientific studies that indicate: (1) Historical records of global warming show that temperature increases begin hundreds of years before carbon dioxide (CO2) levels follow. Plants and animals flourished in past ages when CO2 levels were more than twice as high as now. (2) At least 90% of greenhouse gas warming is due to water vapor and clouds; thus, CO2 level deserves less concern. (3) Hurricanes, floods, droughts, and tornadoes have been less frequent during years after 1988 than before 1988, when atmospheric CO2 was 15% lower. (4) Since computer models failed to predict the slowdown in rate of global warming between 1998 and 2013, they cannot reliably forecast climate changes decades in the future. (5) EPA's Clean Power Plan would not significantly reduce global CO2 emissions. In 2025, total annual CO2 emissions by USA would be offset by three weeks of CO2 emissions by China. (6) UN's 2015 Paris Climate Agreement would reduce global temperature about one degree Centigrade by 2100 AD, but would cost many trillions of dollars, would subjugate economic independence of participating nations, and would require global wealth redistribution. (7) Eliminating use of fossil fuels for electricity generation would deny developing countries the opportunity to electrify and improve living conditions. In sub-Saharan Africa, gas-fired power projects would supply electricity for three times as many people as renewable energy projects would supply for the same cost.
BOOK REVIEW BY KELLY HARBESON
If nothing else, this book should correct anyone who believes in the 97% consensus on climate change. Many of the leading climatologists are dismayed that what should be a question of science has become almost totally political and like a religion to the true believers. Here are men and women that are giants in their fields of study standing up and saying "bo-o-o-Gus!" Morano has the guts to call out the Climate Change alarmists for their entention to keep Africa poor to address a non-existent problem.
BOOK REVIEW BY DON ESTREICH
This book brings up a number of facts and issues that the climate alarmists gloss over or simply do not answer. I was taught in graduate school that you have to weight all sides (or information) before drawing far reaching conclusions. There is a middle ground in the climate debate — find it for yourself.
BOOK REVIEW BY JANET DENNISON
It is so good to know that not all mainstream scientists blindly accept man caused climate change as true. There are plenty of contradictions to the current politically correct verbiage on climate change. This was the most informative book I have read in a long time
BOOK REVIEW BY DR DOLPHIN
I'm an environmental scientist and find the arguments within to be so inaccurate/incorrect as to be laughable. A climate change denying conspiracy theory rant written by a non-scientist from a ultra conservative think tank. Full of cherry picked, refuted and misinterpreted studies. If you want actual facts on climate change avoid. From what I can see in the reviews this is primarily being purchased by climate change deniers and conspiracy theorists to reinforce their bias, rather than anyone seriously wanting to know the truth about climate change.
BOOK REVIEW BY KARA
Seriously, this book brings it all together for those of us who independently sought the truth about catastrophic man-made warming. Thank you, Mr. Morano.
BOOK REVIEW BY SCOTT MCDANIEL
Great read, goes into quite a bit of detail about how and why the concept of Anthropogenic Climate Change is seriously flawed (and seriously politicized). Lots and lots of source notes, unlike many others, so you can review those sources to determine if they are valid.
BOOK REVIEW BY AMBER KERR
I am angry that my local bookstore is even selling "The Politically Incorrect Guide to Climate Change." In terms of its factual baselessness and its moral abhorrence, it is on par with books propagating anti-vaccine paranoia or anti-Semitic conspiracy theories. This book promulgates dangerous falsehoods. Anthropogenic climate change is happening, and it has already killed many people. It is on track to kill millions more people (to say nothing of other species) if we do not take the problem seriously. Given the wealth of technical and non-technical information resources available on climate science, I have to assume that the author is intentionally lying for fun and profit. I cannot condemn his actions in strong enough terms. Here are two representative examples of the book's content. The first is from the outright "Lies" category. The author claims that the large majority of the greenhouse effect is due to water vapor, and that therefore it is foolish to worry about human-caused emissions of the other greenhouse gases, which are relatively minor in comparison.
BOOK REVIEW BY GERARD
This excellent book exposes the deliberate lie of 'man made climate change'. Real fact based science has been condemned and suppressed by political agendas, biased media and big money. This is a brave, honest and well researched book, and is essential reading for anyone who wants to cut through the global warming propaganda machine. Essential reading if you are interested in the truth, and having the ability to challenge the ridiculous scare mongering nonsense of global warming alarmists.
SUMMARY AND CONCLUSION
HERE WE FIND THAT SIGNIFICANT SCIENCE ERRORS IN CLIMATE CHANGE SCIENCE DESCRIBED IN VARIOUS POSTS ON THIS SITE (LINKS BELOW) AND BY MARC MORANO ABOVE ARE NOT AS EXCEPTIONAL AS ONE MIGHT THINK AS WE SEE IN THE DIET RESEARCH EXAMPLE DESCRIBED BY NINA TEICHOLZ ABOVE. HOWEVER THESE TWO EXAMPLES OF SCIENCE ERROR LIKELY DIFFER IN TERMS OF CAUSE. WHEREAS IN THE CASE OF THE DIET RESEARCH, UNSUPPORTED ASSUMPTIONS WERE THE PRIMARY AND ONLY DRIVER OF ERROR, THE CASE IN CLIMATE SCIENCE MAY INVOLVE THE ADDITIONAL DRIVER OF ERROR IN THE FORM OF FEAR APPEAL ACTIVISM AGAINS FOSSIL FUELS DESCRIBED IN A RELATED POST: LINK://tambonthongchai.com/2021/07/22/fear-appeal-in-climate-change/
THE TAKE HOME CONCLUSION FROM THE WORK OF NINA TEICHOLZ IS THAT THE DESCRIPTION OF RESEARCH AS "SCIENCE" OR "SETTLED SCIENCE", OR "CONSENSUS SCIENCE" AND THE DESCRIPTION OF THE RESEARCHERS AS "SCIENTISTS" DO NOT CONSTITUTE A GUARANTEE THAT THE RESEARCH FINDINGS ARE THEREFORE CORRECT AND THAT THEY CANNOT AND MUST NOT BE QUESTIONED SUCH THAT ANY ATTEMPT TO DO SO CAN BE UNDERSTOOD AS "SCIENCE DENIAL" AND THE INDIVIDUALS INVOLVED DESCRIBED AS "DENIERS".
WE FURTHER PROPOSE, THAT SUCH AGGRESSIVE STRATEGIES TO DISCOURAGE CRITICAL EVALUATION SUGGEST WEAKNESSES IN THE ANALYSIS THAT NEED TO BE PROTECTED FROM CRITICS.
EXAMPLES OF CLIMATE SCIENCE ISSUES THAT WHEN RAISED ARE DISMISSED AS SCIENCE DENIAL
LINK#1: https://tambonthongchai.com/2021/05/18/climate-science-vs-statistics/
LINK#2: https://tambonthongchai.com/2020/04/22/climate-science-uncertainty/
LINK#3: https://tambonthongchai.com/2020/12/11/climate-action-101-the-carbon-budget/
LINK#4: https://tambonthongchai.com/2020/11/07/climate-change-threatens-polar-ice/
LINK#5: https://tambonthongchai.com/2020/09/25/list-of-arctic-sea-ice-posts/
THESE ARE JUST FIVE OUR OF MANY SUCH ERRORS CITED IN THE MANY HUNDREDS OF BLOG POSTS ON THIS SITE WITH THE ONLY RESPONSE FROM CLIMATE SCIENTISTS BEING THAT SUCH CRITICAL EVALUATION MAKES THE CRITIC A SCIENCE DENIER AND THEREFORE NOT CREDIBLE.
THAT CLIMATE CHANGE RESEARCH CAN BE DESCRIBED AS SCIENCE DOES NOT IMPLY THAT THEREFORE THERE ARE NO ERRORS IN THE DATA, THE DATA ANALYSIS, THE METHODOLOGY, THE STATISTICS, OR THE ASSUMPTIONS.