A QUORA QUESTION

Chris Schmehl requested your answer

How do we responsibly address world population growth? How do we help the population the Earth has already? How many human beings can the Earth sustain?
ANSWER
IN A RELATED POST: LINK: https://tambonthongchai.com/2021/03/02/the-ocean-plastics-problem/ WE NOTE THAT THE WEIGHT OF 7.8 BILLION HUMANS WITH AN AVERAGE WEIGHT OF 62KG IS 483 MILLION TONNES, LESS THAN THE WEIGHT OF A SINGLE SWARM OF POLAR KRILL.
IN ANOTHER RELATED POST ON THIS SITE: LINK: https://tambonthongchai.com/2020/03/30/the-humans-must-save-the-planet/ WE NOTE AS FOLLOWS:
The crust of the planet where we live is an insignificant portion of the planet. Life on earth is an insignificant portion of the crust of the planet. Humans are an insignificant portion of life on earth. Although it is true that humans must take care of their environment, we propose that the environment should have a more rational definition because the mass balance above does not show that humans are a significant force on a planetary scale or that they are in a position to either save it or to destroy it even with the much feared power of their fossil fueled industrial economy. And that implies that it is not possible that there is such a thing as an Anthropocene in which humans are the dominant geological force of the planet. Like ants and bees, humans are social creatures that live in communities of humans so that when they look around all they see are humans. This is the likely source of our human oriented view of the world. Paul Ehrlich's overpopulation theory is derived from his first visit to India which he described as "people people people people people!" It is this biased view of the planet that makes it possible for us to extrapolate Calcutta to the planet and come up with the fearful image described by Jeff Gibbs as "Have you every wondered what would happen if a single species took over an entire planet?"
WE NOTE FURTHER THAT ALTHOUGH THERE HAVE BEEN SIGNIGICANT PUBLICATIONS ON A COMING OVER-POPULATION CATASTROPHE, ALL OF THESE WORKS HAVE TURNED OUT TO BE WRONG AND PERHAPS EVEN COMICAL FAILURES. BUT THE LEGACY OF POPULATION FEAR THAT THEY CREATED IS IMPRESSIVE AND IT INDICATES NOT THAT THESE AUTHORS HAD A USEFUL INSIGHT INTO POPULATION BUT THAT THEIR CATASTROPHE STORY ACTIVATES A FEAR BUTTON WE CARRY WITHIN OUR PSYCHE THAT SOMEHOW CO-EXISTS WITHIN OTHERWISE RATIONAL HUMANS.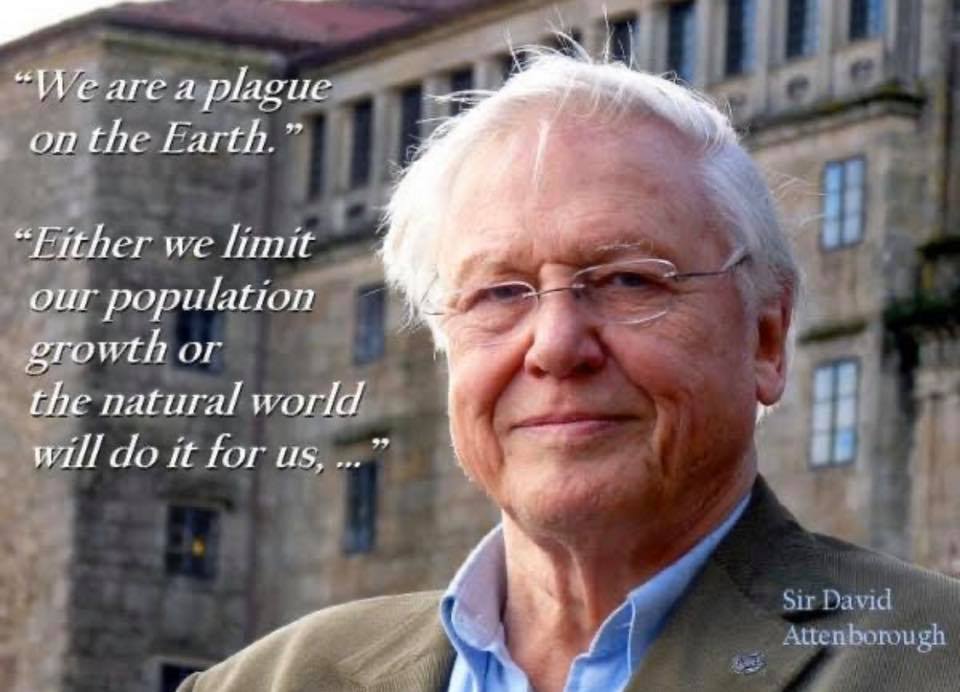 2 Responses to "A POPULATION BOMB?"