A QUORA QUESTION

Chris Schmehl requested your answer

How do we responsibly address world population growth? How do we help the population the Earth has already? How many human beings can the Earth sustain?
ANSWER
IN A RELATED POST ON THIS SITE: LINK: https://tambonthongchai.com/2020/03/30/the-humans-must-save-the-planet/ WE NOTE AS FOLLOWS:
The crust of the planet where we live is an insignificant portion of the planet. Life on earth is an insignificant portion of the crust of the planet. Humans are an insignificant portion of life on earth.
Although it is true that humans must take care of their environment, we propose that the environment should have a more rational definition because the mass balance above does not show that humans are a significant force on a planetary scale or that they are in a position to either save it or to destroy it even with the much feared power of their fossil fueled industrial economy.
And that implies that it is not possible that there is such a thing as an Anthropocene in which humans are the dominant geological force of the planet. Like ants and bees, humans are social creatures that live in communities of humans so that when they look around all they see are humans. This is the likely source of our human oriented view of the world. Paul Ehrlich's overpopulation theory is derived from his first visit to India which he described as "people people people people people!" It is this biased view of the planet that makes it possible for us to extrapolate Calcutta to the planet and come up with the fearful image described by Jeff Gibbs as "Have you every wondered what would happen if a single species took over an entire planet?"
WE NOTE FURTHER THAT ALTHOUGH THERE HAVE BEEN SIGNIFICANT PUBLICATIONS ON A COMING OVER-POPULATION CATASTROPHE, ALL OF THESE WORKS HAVE TURNED OUT TO BE WRONG TO THE POINT OF COMICAL FAILURES.
BUT THE LEGACY OF POPULATION FEAR AND THE OBSESSION OF THE HUMANS WITH THE OVERPOPULATION MYTH THAT THEY CREATED IS IMPRESSIVE AND IT INDICATES NOT THAT THE OVERPOPULATION HYPOTHESIS PROVIDES A USEFUL INSIGHT INTO POPULATION BUT THAT IT TELLS U SOMETING ABOUT US HUMANS.
THESE KINDS OF CATASTROPHE INTERPRETATIONS ACTIVATE A FEAR BUTTON WE CARRY WITHIN OUR PSYCHE THAT SOMEHOW CO-EXISTS WITHIN OTHERWISE RATIONAL HUMANS.
RELATED POST ON CATASTROPHE: LINK: https://tambonthongchai.com/2021/11/08/the-catastrophism-of-the-humans/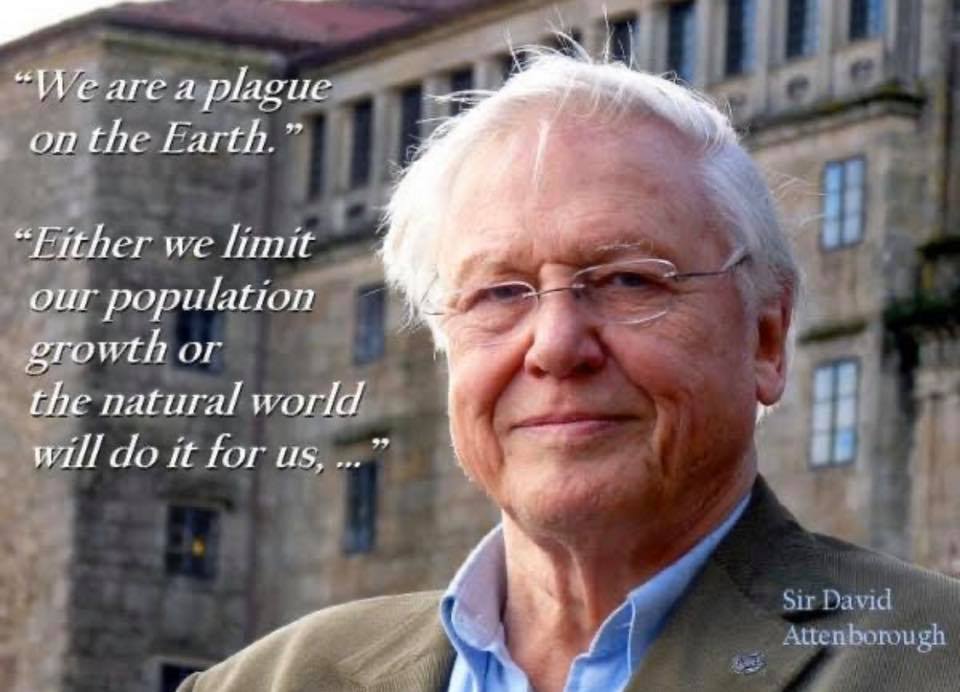 THE HUMAN OBSESSION WITH DOOMOLOGY
POPULATION FEARMONGERING SINCE 1970
RELATED POST ON THE POPULATION BOMB AND POST POPULATION BOMB FORECASTS OF DOOM BY SCIENTISTS PUBLISHED IN PEER REVIEWED JOURNALS. LINK: https://tambonthongchai.com/2019/12/25/earth-day-wisdom/
EXCERPT
#1: Population will inevitably and completely outstrip whatever small increases in food supplies we make. The death rate will increase until at least 100-200 million people per year will be starving to death during the next ten years. Most of the people who are going to die in the greatest cataclysm in the history of man have already been born and by 1975 food shortages will have escalated the present level of world hunger and starvation into famines of unbelievable proportions. Between 1980 and 1989, some 4 billion people, including 65 million Americans, will perish in the "Great Die-Off.
#2: Civilization will end within 15 or 30 years unless immediate action is taken against problems facing mankind.
#3: We are in an environmental crisis which threatens the survival of this nation, and of the world as a suitable place of human habitation,
#4: Man must stop pollution and conserve his resources, not merely to enhance existence but to save the race from intolerable deterioration and possible extinction
#5: It is already too late to avoid mass starvation
#6: Demographers agree almost unanimously on the following grim timetable: by 1975 widespread famines will begin in India; these will spread by 1990 to include all of India, Pakistan, China and the Near East, Africa. By the year 2000, or conceivably sooner, South and Central America will exist under famine conditions….By the year 2000, thirty years from now, the entire world, with the exception of Western Europe, North America, and Australia, will be in famine
#7: Scientists have solid experimental and theoretical evidence that in a decade, urban dwellers will have to wear gas masks to survive air pollution…by 1985 air pollution will have reduced the amount of sunlight reaching earth by one half.
#8: At the present rate of nitrogen buildup, it is only a matter of time before light will be filtered out of the atmosphere and none of our land will be usable.
#9: Decaying organic pollutants will use up all of the oxygen in America's rivers, causing freshwater fish to suffocate and disappear.
#10: Air pollution will take hundreds of thousands of lives in the next few years alone and 200,000 Americans will die in 1973 due to "smog disasters" in New York and Los Angeles. DDT and other chlorinated hydrocarbons have substantially reduced the life expectancy of people born since 1945 and these people have a life expectancy of only 49 years. Life expectancy will reach 42 years by 1980, when it might level out.
#11: By the year 2000, if present trends continue, we will be using up crude oil at such a rate that there won't be any crude oil left in the ground.
#12: Humanity will run out of copper shortly after 2000. Thereafter, lead, zinc, tin, gold, and silver reserves will all have been depleted by 1990.
#13: In 25 years (by 1995) 75% to 80% of all the species of animals on earth will become extinct.
#14: Since more than nine-tenths of the original tropical rain forests will be removed in most areas within the next 30 years or so, it is expected that half of the organisms in these areas will vanish with it.
#15: The world has been chilling sharply for about twenty years. If present trends continue, the world will be 4C colder for the global mean temperature in 1990 and 11C colder in the year 2000. This is about twice what it would take to put us into an ice age.
#16: The battle to feed all of humanity is over. Hundreds of millions will starve to death in the 1970s and 65 million of them will be Americans. India is doomed and the odds are that England will not exist in the year 2000.
#17: By 1985 the end will come. It will be an utter breakdown of the capacity of the planet to support humanity.
#18: The end is near. Strict measures of population control is required. Tax benefits for having additional children must be eliminated and new births must be taxed.
#19: Allowing women to have as many babies as they want is like letting everyone throw their garbage into the neighbor's yard.
#20: CLOSING QUESTION: How many years do you have to fear the end before "the end" obsession loses credibility?
HERE IS WHAT "THE NATURAL WORLD GUY" STILL SAYS: WE ARE A PLAGUE ON THE EARTH. EITHER WE LIMIT OUR POPULATION GROWTH OR THE NATURAL WORLD WILL DO IT FOR US
2 Responses to "A POPULATION BOMB?"