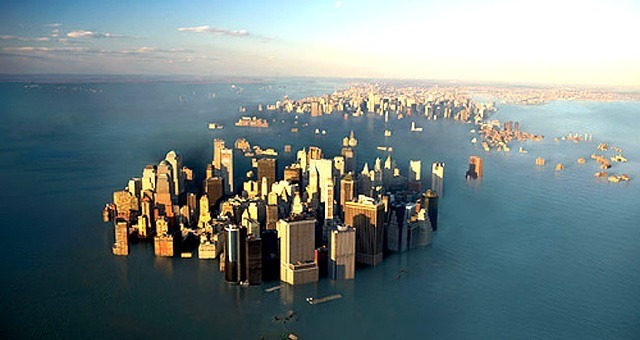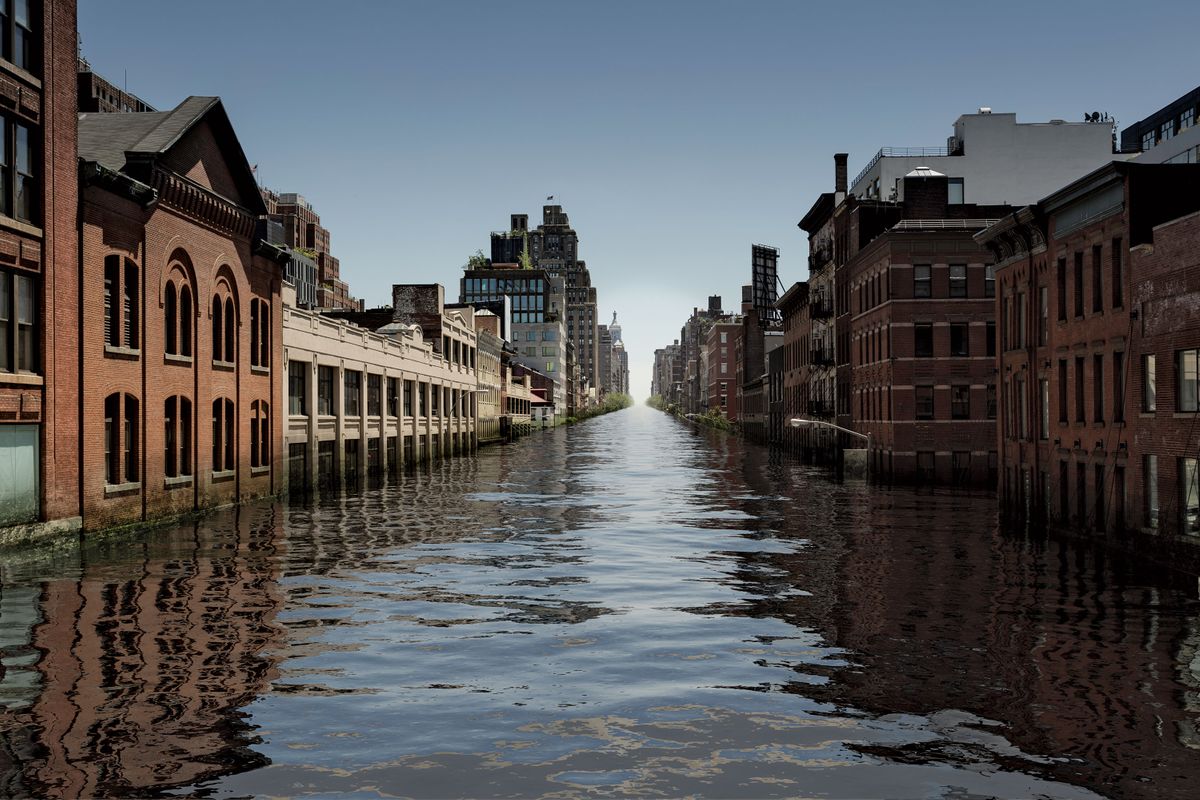 THE ACTIVISM OF CLIMATE SCIENTISTS FOR THE URGENCY OF CLIMATE ACTION INCLUDES THE FEAR OF CATASTROPHIC SEA LEVEL RISE OF SEVERAL METERS MORE THAN 10,000 YEARS INTO THE HOLOCENE. IT IS CLAIMED THAT EVEN THOUGH THE RAPID SEA LEVEL RISE AT THE INITIATION OF THE HOLOCENE HAD SUBSIDED, ANTHROPOGENIC GLOBAL WARMING WOULD CAUSE THE COLLAPSE OF THE WEST ANTARCTIC ICE SHEET (WAIS) AND RAISE SEA LEVELS BY SEVERAL METERS THAT WOULD DEVASTATE COASTAL CITIES AND COMMUNITIES WORLDWIDE.
THIS FORECAST IS BASED NOT ON THE DATA NOR THE SCIENCE OF THE POST INDUSTRIAL REVOLUTION GLOBAL WARMING IN THE HOLOCENE, BUT ON WHAT HAD HAPPENED IN THE PREVIOUS INTERGLACIAL, THE EEMIAN WHEN THE WARMING WAS MUCH MORE INTENSE THAN WHAT WE HAVE IN THE "ANTHROPOGENIC GLOBAL WARMING" AND THAT INTENSE EEMIAN WARMING HAD CAUSED THE WAIS TO COLLAPSE CAUSING A HORRIFIC SEA LEVEL RISE OF SEVERAL METERS.
IN A RELATED POST ON THE EEMIAN: LINK: https://tambonthongchai.com/2018/12/21/eemian/ , WE NOTE AS FOLLOWS: The Eemian interglacial started 130,000 years ago and ended about 115,000 years ago when the Last Glacial Period got started. Despite the usual claim that the intensity of "post industrial anthropogenic global warming" is unprecedented, it is generally agreed that the Eemian, at times, was warmer than the the present by as much as 5ºC. In general, the Eemian is described as hotter than today with January temperatures 3ºC to 5ºC higher and July temperatures 2ºC to 4ºC higher but with large fluctuations in temperature between conditions hotter than today and colder than today. The Eemian is characterized by rapid fluctuations between warm and cold periods in multi-decadal time scales. Fluctuations in winter temperatures correlate with rise and fall of sea level. The changes are described as abrupt climate change over decades with great regional variability but with rapid recovery from these changes. It is generally agreed that Eemian climate was more unstable than the Holocene with multiple cold periods lasting from decades to centuries. A remarkable shift occurred about 5,000 years into the Eemian when it cooled by 6ºC to 10ºC before rising again to warm conditions. A significant feature of the Eemian is sea level rise and fluctuations in sea level caused by fluctuations in temperature. Sea level rise of 3 to 6 meters are reported by some authors and 5 to 9 meters by others and is generally attributed to a complete disintegration of the West Antarctic Ice Sheet and it was likely the main source of the dramatic sea level rise found in the data. Some authors cite sudden warming of 5ºC to 10ºC and "massive surges of icebergs into the North Atlantic" as a perturbation of ocean circulation that was responsible for abrupt climate change in the Eemian. Details of these findings may be found in the Eemian Bibliography presented below. Here we propose in this post that the fear of ice sheet collapse and devastating sea level rise in the current warming episode described by James Hansen and by other climate scientists can be related to events in the Eemian but not to the post LIA period of the Holocene. 
SADLY FOR CLIMATE SCIENCE, THE EXPECTATION BY JAMES HANSEN AND THE REST OF CLIMATE SCIENCE OF THE SAME KIND OF EVENT IN THE AGW ERA DID NOT MATERIALIZE. AS A RESULT, THE SEA LEVEL RISE DRAMA IN CLIMATE SCIENCE HAD TO BE SEVERELY DOWNRGRADED TO A SEA LEVEL RISE OF 10CM AND WHAT IS CALLED EPISODIC NUISANCE FLOODING OF COASTAL LOWLANDS DURING HIGH TIDES AND STORMS AS DESCRIBED IN A RELATED POST ON THIS SITE. LINK: https://tambonthongchai.com/2020/07/31/episodic-coastal-flooding/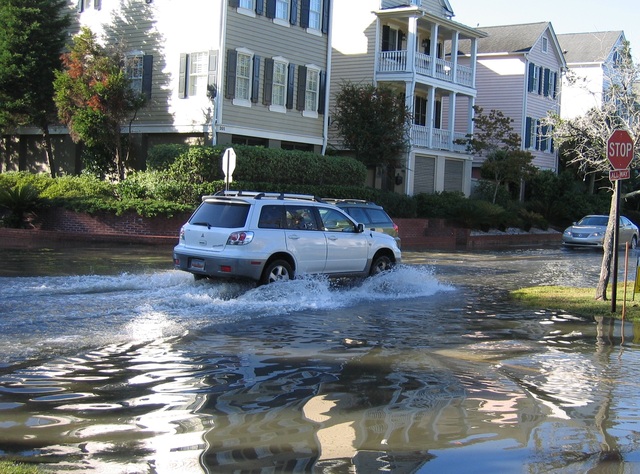 AUGUST 2021 UPDATE: AND LATELY WE LEARN THAT CLIMATE SCIENCE IS HAVING A DIFFICULT TIME MEASURING SEA LEVEL RISE AND HAVE HAD TO DO SOME RESEARCH TO COME UP WITH WAYS TO DETECT AND MEASURE VERY SMALL RATES OF SEA LEVEL RISE: LINK: https://phys.org/news/2021-07-method-impact-sea.html
WHAT THE ARTICLE SAYS
University of Adelaide scientists have developed a new simple, inexpensive and fast method to analyze sulfur isotopes, which can be used to help investigate chemical changes in environments such as oceans, and freshwater rivers and lakes. Published in Talanta, the research opens up potential for new environmental applications of the method, such as tracing the effect of sea level rise, including detection of seawater intrusion into freshwater systems. "Sulfur isotopes can tell us a great deal about Earth cycles both now and in the past," said lead author Ph.D. student Emily Leyden from the University of Adelaide's School of Biological Sciences. "Different water sources have different levels of sulfur isotopes within them. The processes that occur within an environment such as the intrusion of seawater into freshwater systems, and oxidation of acid sulfate soils, can change these ratios. By analyzing sulfur isotope ratios we can gain important insights into how environments are changing." The traditional method of measuring sulfur isotopes is known as mass spectroscopy (MS), where samples are ionized (split into their ions) and the ions of interest in the samples are measured depending on their mass to charge ratio, which differs between isotopes of the same chemical element. The traditional method has been notoriously difficult, as the mass to charge ratio amongst ions can disperse and overlap, which can make the results hard to differentiate. Sulfur can usually only be measured reliably if there is complex chemical purification before analysis, which is time consuming, difficult and expensive. As part of Ms Leyden's Ph.D. study, a team including members from the University of Adelaide's Metal Isotope Group with the School of Physical Sciences, the School of Biological Sciences and Adelaide Microscopy, with scientists at Flinders University, worked together to develop a novel method to measure sulfur isotopes using an inductively coupled plasma (ICP) MS instrument. The new instrument enabled the team to solve the overlapping issue (known as spectral interference) by combining sulfur with another element (oxygen in this case) to increase the mass to charge ratio in order to lower the risk of spectral interference. The sulfur isotopes can then be measured accurately without the need for complex and time consuming sample purification. In the study, the University of Adelaide scientists simulated how the method would work in a real world scenario by tracing seawater flooding into a range of different coastal environments in South Australia. Following flooding, the original sulfur isotope of the soil water clearly changed to that of the seawater isotope. The sulfur isotope ratios of the samples also gave clues to their individual and unique makeup before seawater flooding. For example, acid sulfate soil impacts were detected in two soils, and the signature of historical upstream silver sulfide mining could be detected from a site in the upper Onkaparinga River. Co-author and Principal Ph.D. Supervisor Associate Professor Luke Mosley from the University of Adelaide's Environment Institute and School of Biological Sciences says, the new method opens up sulfur isotope measurement to a range of new environmental applications for scientists across many different disciplines. "Using this new method, scientists can measure sulfur isotopes in environmental samples easily following only simple dilution of the sample of interest," said Associate Professor Mosley. "It is particularly timely and important given there is rapid global environmental change, and the method enables easier detection of seawater intrusion into freshwater systems due to sea-level rise."
BRILLIANT! SCIENCE MARCHES ON! NO MATTER HOW INSIGNIFICANT OR UNMEASURABLE THE SEA LEVEL RISE, THE SULFUR ISOTOPE CAN FIND IT. ALL SEA LEVEL RISE EVENTS CAN NOW BE DETECTED. SCIENCE MARCHES ON.