QUESTION: Which part of our United States has/is affected (the hardest) by climate change? Why?
ANSWER: New Orleans is the part of the United States that has been hit the hardest by climate change, I would think. Or maybe Greater New Orleans.
REMEMBERING HURRICANE KATRINA THE YEAR OF OUR LORD 2005:
The devastation of Hurricane Katrina in the greater New Orleans area with winds and floods not only caused immense human suffering in the region over an extended period of time, it also created great political havoc in the Bush presidency and this hurricane played a role in creating the climate activism presidency of Obama where the campaign relied heavily on blaming Bush for the destruction of New Orleans by climate change with charges of racism that was thought to be implied by the large black population of the affected area.
HOW HURRICANE KATRINA CHANGED CLIMATE SCIENCE
The claimed causal connection between AGW climate change and the destructiveness of tropical cyclones did not emerge from the science nor from an extensive study of historical data but from an unlikely event in 2005 when Hurricane Katrina damaged a levee system that had not been properly maintained. The damage to the levee caused a catastrophic flooding of New Orleans that became the signature issue in the destructiveness of Hurricane Katrina. The role of levee management in the destruction was downplayed and forgotten and the entire destruction was thus attributed to fossil fueled climate change with the subsumed climate action lesson of Katrina being that such destruction can and must be attenuated by reducing and eventually eliminating the use of fossil fuels.
HURRICANE KATRINA HISTORICAL NOTES
CLIMATE SCIENCE WAS QUICK TO USE KATRINA TO PUSH THEIR CLIMATE ACTION AGENDA AGAINST FOSSIL FUELS. The official position of the Climate Science agency of the UN called the IPCC that is thought to be a global authority on climate change issues declared in 2005 that HURRICANE KATRINA WAS A CREATION OF CLIMATE CHANGE AND THAT IT WAS THE HARBINGER OF WORSE YET TO COME IN THE ABSENCE OF CLIMATE ACTION: The IPCC claimed that it had the scientific evidence to prove that our use of fossil fuels caused Hurricane Katrina to forecast with a great certainty that there was more to come in the 2006 hurricane season.
BUT the 2006 hurricane season turned out to be milder than normal. The IPCC blamed the dissipation of El Nino for the mild hurricane season in 2006 and issued a new warning that 2007 will be the hottest year on record and will bring a killer hurricane season worse than 2005 but the 2007 forecast also failed. The IPCC's dream hurricane season finally arrived in 2008 unannounced and unexpected with a large number of strong hurricanes. Even so, climate science and its spokesman the IPCC declared that Hurricane Katrina was the harbinger of killer super storms yet to come created by fossil fueled global warming.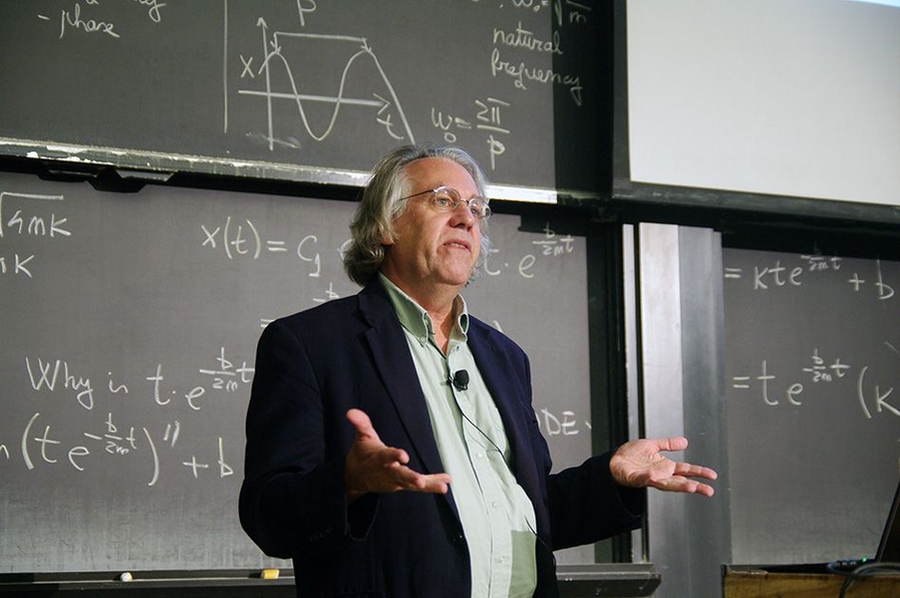 THE KERRY EMANUEL PAPER
The horror of this once in a lifetime hurricane is preserved for us by MIT climate scientist extraordinaire Professor Kerry Emanuel in his now famous research paper that shows how CLIMATE CHANGE increases the DESTRUCTIVENESS OF HURRICANES.
A critical review of this paper is provided in a related post linked below:
LINK: https://tambonthongchai.com/2018/09/18/climate-change-hurricanes/
HERE ARE SOME HIGHLIGHTS FROM THE POST ON THE EMANUEL PAPER
(1) KERRY WAS LOOKING FOR A CORRELATION BETWEEN AGW TEMPERATURE AND THE STRENGHT OF OF NORTH ATLANTIC HURRICANES IN A 56-YEAR STUDY PERIOD WHICH HE HAD DEFINED AS 1949-2004. THE CONVENTION IN THE SCIENCE OF TROPICAL CYCLONES IS THAT THE MEASURE OF THE STRENGTH OF A TROPICAL CYCLONE IS WHAT IS CALLED "ACCUMULATED CYCLONE ENERGY" OR ACE DERIVED FROM THE SQUARE OF WIND VELOCITY. BUT NO SUCH CORRELATION WAS FOUND IN THE DATA. WHAT DO DO????
(2) SO HE DECIDED TO CUBE THE VEOLCITIES INSTEAD OF SQUARING THEM TO SEE IF HE COULD FIND A CORRELATION. SINCE THERE IS NO PARAMETER IN CYCLONE SCIENCE THAT INVOLVES THE CUBE OF THE VELOCITY, HE GAVE HIS NEW CUBED PARAMETER A NAME THAT HE INVENTED AND CALLED IT "PDI" OR "POWER DISSIPATION INDEX". BUT STILL NO CORRELATION. WHAT DO DO????
(3) AT THIS POINT HE FIGURED THAT THE PROBLEM WAS THAT THERE WAS NOT MUCH VARIABILITY IN THE OLDER YEARS IN HIS STUDY PERIOD OF 1949-2004 AND DECIDED THAT HE WOULD FIND THE CORRELATION HE IS LOOKING FOR IF HE THREW OUT THE OLDER YEARS. THE STUDY PERIOD WAS THUS RE-DEFINED AS THE 30-YEAR PERIOD 1975-2004. AT THIS POINT A RISING TREND IS SEEN IN THE PDI 1975-2004 HALLELUJA! BUT THE CORRELATION IS NOT STATISTICALLY SIGNIFICANT BECAUSE OF THE LARGE YEAR TO YEAR VARIANCE IN THE DATA. WHAT TO DO????
(4) SO THE WISE AND DETERMINED CLIMATE SCIENTIST TOOK 5-YEAR MOVING AVERAGES OF THE DATA TO SMOOTH OUT ALL THAT VARIANCE AND FIND A STATISTICALLY SIGNIFICANT CORRELATION BUT ALAS, NO STATISTICAL SIGNIFICANCE WAS FOUND EVEN AT THE 0.05 LEVEL. WHAT TO DO????
(5) BEING A VERY INTELLIGENT MAN AND A PROFESSOR AT MIT HE DECIDED TO TAKE A 5-YEAR MOVING AVERAGE OF THE 5-YEAR MOVING AVERAGES, ESSENTIALLY A 10-YEAR MOVING AVERAGE TO SMOOTH OUT THE VARIANCE SOME MORE. AND VOILA! GOD HAVE MERCY! THERE IT WAS! A STATISTICALLY SIGNFICANT CORRELATION BETWEEN GLOBAL WARMING TEMPERATURE AND THE DESTRUCTIVENESS OF NORTH ATLANTIC HURRICANES. BINGO! DONE! AND PUBLISHED! WITH GREAT FANFARE.
(6) THE AUTHOR APPARENTLY FORGOT THAT WHEN YOU TAKE MOVING AVERAGES YOU LOSE DEGREES OF FREEDOM AND SO DID NOT TAKE THAT EFFECT INTO ACCOUNT AND USED THE HIGHER DEGREES OF FREEDOM HE HAD BEFORE HE TOOK MOVING AVERAGES. BUT ANYWAY HIS PAPER IS PUBLISHED IN A PEER REVIEWED JOURNAL AND IS TAKEN AS THE FOUNDATION AND THE BASIS OF THE CLIMATE SCIENCE AND IPCC POSITION THAT GLOBAL WARMING INCREASES HURRICANE DESTRUCTIVENESS.
(7) BUT WAIT, THERE'S MORE. A FAMOUS PAPER KNOWN AS "KNUTSON ETAL 2010" WHERE KERRY EMANUEL IS A CO-AUTHOR, AND NOAA CLIMATE SCENTIST TOM KNUTSON WAS THE LEAD AUTHOR SAYS THIS: Tropical cyclones and climate change." Nature geoscience 3.3 (2010): 157-163. In the paper, Tom Knutson (photo below) spells out exactly what climate science claims in terms of the impact of AGW climate change on tropical cyclones with climate model predictions of the effect of rising SST on tropical cyclones. His main points are as follows: (1) Globally averaged intensity of tropical cyclones will rise as AGW increases SST. Models predict globally averaged intensity increase of 2% to 11% by 2100. (2). Models predict falling globally averaged frequency of tropical cyclones with frequency decreasing 6%-34% by 2100. (3). The globally averaged frequency of "most intense tropical cyclones" should increase as a result of AGW. The intensity of tropical cyclones is measured as the ACE (Accumulated Cyclone Energy). (4). Models predict increase in precipitation within a 100 km radius of the storm center. A precipitation rise of 20% is projected for the year 2100. (5) Extremely high variance in tropical cyclone data at an annual time scale suggests longer, perhaps a decadal time scale which in turn greatly reduces statistical power. (6) Model projections for individual cyclone basins show large differences and conflicting results. Thus, no testable implication can be derived for studies of individual basins.
IT IS NOTED THAT THERE ARE SIX TROPICAL CYCLONE BASINS IN THE WORLD AND THE NORTH ATLANTIC BASIN WHERE TROPICAL CYCLONES ARE CALLED HURRICANES, IS JUST ONE OF THEM. THE KNUTSON ETAL PAPER SAYS IN EFFECT THAT A STUDY OF THE IMPACT OF GLOBAL WARMING ON TROPICAL CYCLONES HAS TO INCLUDE ALL SIX CYCLONE BASINS AND THAT NO MEANINGFUL INFORMATION CAN BE FOUND IN THE STUDY OF A SINGLE TROPICAL CYCLONE BASIN. IT GOES FURTHER TO SAY THAT BECAUSE OF LARGE DECADAL VARIABILITY IN THE DATA THE STUDY PERIOD MUST BE MUCH LONGER THAN 30 YEARS. THE KNUTSON PAPER ALSO SPECIFIES THAT THE CYCLONE VARIABILITY TO STUDY MUST BE THE ACE.
KNUTSON ETAL 2010 PROVIDES MORE EVIDENCE THAT THE FOUNDATIONAL PAPER BY KERRY EMANUEL ON THE DESTRUCTIVENESS OF HURRICANES BY GLOBAL WARMING IS FLAWED IN MULTIPLE WAYS AND UNACCEPTABLE AS EVIDENCE THAT GLOBAL WARMING CAUSES HURRICANES TO BECOME MORE DESTRUCTIVE. THE KEY ROLE PLAYED BY KATRINA AND THE EMANUEL PAPER IS THUS A MYSTERY THAT IMPLIES THAT ACTIVISM IS MORE IMPORTANT IN CLIMATE SCIENCE THAN SCIENCE ALTHOUGH THERE ARE ARE GOOD SCIENTISTS LIKE KNUTSON IN CLIMATE SCIENCE.
TOM KNUTSON
HUMAN CAUSE: THE REAL ISSUE HERE IS HUMAN CAUSE BECAUSE WITHOUT EVIDENCE OF HUMAN CAUSE OF THE WARMING TREND, WHATEVER IMPACTS THE WARMING MAY HAVE ARE ALL NATURAL.
LINK: https://tambonthongchai.com/2021/11/09/the-issue-is-human-cause/