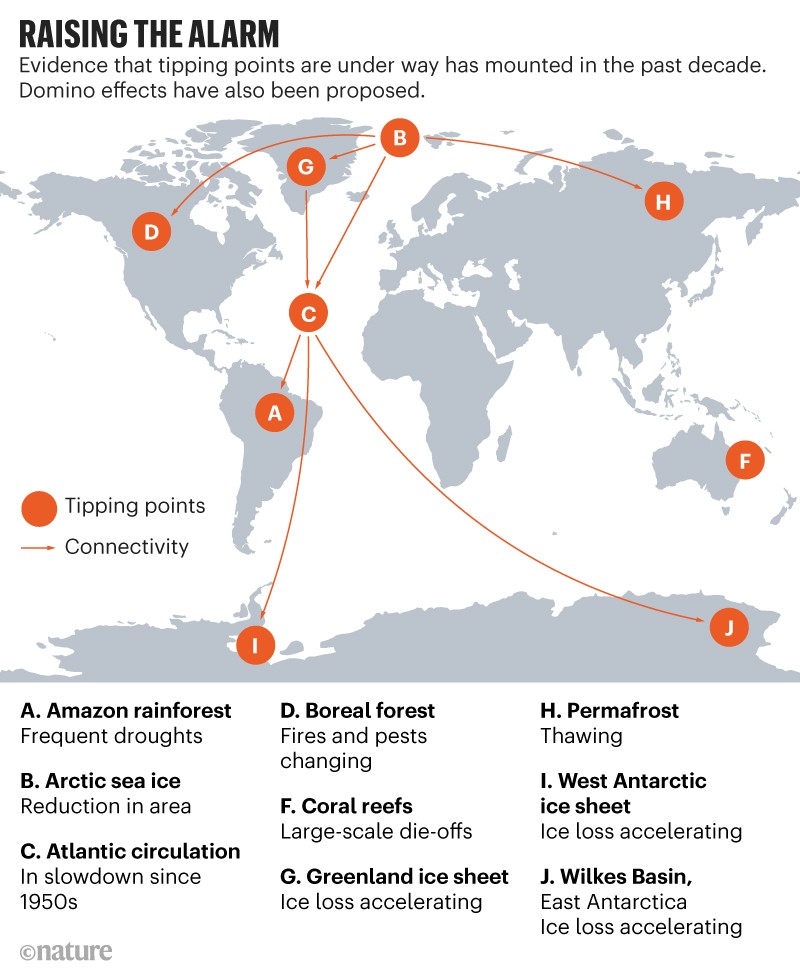 THIS POST IS A CRITICAL REVIEW OF A CLIMATE CHANGE RESEARCH PAPER THAT HAS FOUND THAT GLOBAL WARMING IS CAUSING THE RESPIRATION TO PHOTOSYNTHESIS RATIO TO RISE AND TO ERODE THE FUNCTION OF PLANTS AS NET REMOVERS OF CARBON DIOXIDE FROM THE ATMOSPHERE. THIS CHANGE IS IDENTIFIED AS A CLIMATE CHANGE TIPPING POINT THAT WILL CAUSE THE AIRBORNE FRACTION TO RISE AND ACCELERATE GLOBAL WARMING AND CLIMATE CHANGE.
CITATION: How close are we to the temperature tipping point of the terrestrial biosphere?
BY KATHARYN A. DUFFY, CHRISTOPHER R. SCHWALM, VICKERY L. ARCUS, GEORGE W. KOCH, LIYIN L. LIANG, LOUIS A. SCHIPPER, SCIENCE ADVANCES13 JAN 2021 : EAAY1052 . LINK: https://advances.sciencemag.org/content/7/3/eaay1052
ABSTRACT: The temperature dependence of global photosynthesis and respiration determine land carbon sink strength. While the land sink currently mitigates ~30% of anthropogenic carbon emissions, it is unclear whether this ecosystem service will persist and, more specifically, what hard temperature limits, if any, regulate carbon uptake. Here, we use the largest continuous carbon flux monitoring network to construct the first observationally derived temperature response curves for global land carbon uptake. We show that the mean temperature of the warmest quarter (3-month period) passed the thermal maximum for photosynthesis during the past decade. At higher temperatures, respiration rates continue to rise in contrast to sharply declining rates of photosynthesis. Under business-as-usual emissions, this divergence elicits a near halving of the land sink strength by as early as 2040.
DISCUSSION: Our findings demonstrate temperature limits for global photosynthesis rates and the terrestrial land sink as a whole. Despite two decades of FLUXNET observations and the warmest decade on record, we observed no evidence of acclimation in photosynthesis. While it is possible that temperature adaptation could mitigate the size of this impact, given high daily, seasonal, and interannual variation in temperature, as opposed to uniform warming from experimental data, the likelihood of detecting acclimation is low. Furthermore, two decades is likely too short a period to see selection for genotypes with higher temperature tolerance, particularly in systems dominated by perennial plants (16–28). Given current proximity to TmaxP with no acclimation observed, it is unlikely that acclimation will proceed with sufficient speed to compensate for temperature-induced declines (29). Beyond acclimation, and despite an increase of ~40-ppmv (parts per million by volume) CO2 over the 1991–2015 FLUXNET record, we also observed no notable alteration in the magnitude of photosynthesis across the data record (fig. S3). We note that, on the basis of the solubility of CO2 as a function of temperature and pressure, leaf water affinity for CO2 is nearly unchanged across the data record (30). We therefore contend that, in contrast to any CO2 fertilization effect (3), anticipated higher temperatures associated with elevated CO2 could degrade land carbon uptake and that failure to account for this results in a gross overestimation of climate change mitigation provided by terrestrial vegetation. We note that future work accounting for the timing of photosynthetic activity (31), CO2 concentrations, and the solubility of CO2 as a function of temperature (30) will be essential to accurately predict the role of CO2 fertilization in the land sink of carbon (32). The temperature tipping point of the terrestrial biosphere lies not at the end of the century or beyond, but within the next 20 to 30 years (Figs. 2 and 3, A to D). Given the temperature limits of land carbon uptake presented here, without mitigating warming, we will cross the temperature threshold of the most productive biomes by midcentury, after which the land sink will degrade to only ~50% of current capacity if adaptation does not occur. While biomes will eventually shift spatially in response to warming, this process is unlikely to be a smooth migration, but rather a rapid disturbance-driven loss of present biomes (with additional emissions of carbon to the atmosphere), followed by a slower establishment of biomes more suited to the emerging climate. Furthermore, the establishment of new biomes is unlikely to be complete without human intervention and will be limited by edaphic factors, especially nutrient availability. This further suggests that we are rapidly entering temperature regimes where biosphere productivity will precipitously decline and calls into question the future viability of the land sink, along with Intended Nationally Determined Contributions (INDCs) within the Paris Climate Accord, as these rely heavily on land uptake of carbon to meet pledges (33). In contrast to Representative Concentration Pathway 8.5 (RCP8.5), warming associated with scenario RCP2.6 could allow for near-current levels of biosphere productivity, preserving the majority land carbon uptake (~10 to 30% loss). Failure to implement agreements that meet or exceed limits in the Paris Accord could quantitatively alter the large and persistent terrestrial carbon sink, on which we currently depend to mitigate anthropogenic emissions of CO2 and therefore global environmental change.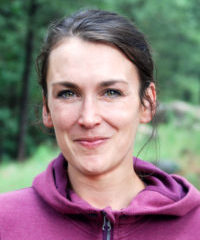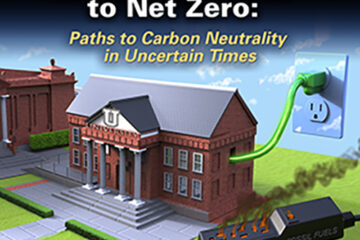 CRITICAL COMMENTARY
HUMAN CAUSE: THE REAL ISSUE HERE IS HUMAN CAUSE BECAUSE WITHOUT EVIDENCE OF HUMAN CAUSE OF THE WARMING TREND, WHATEVER IMPACTS THE WARMING MAY HAVE ARE ALL NATURAL.
LINK: https://tambonthongchai.com/2021/11/09/the-issue-is-human-cause/
GLOBAL WARMING TIPPING POINT ALARMS RELATE TO POSITIVE FEEDBACKS. IN THIS CASE IT IS PROPOSED THAT WARMING CAUSES THE RESPIRATION TO PHOTOSYNTHESIS RATIO TO TO RISE. THIS TREND IMPLIES THAT GLOBAL WARMING CAUSES THE AIRBORNE FRACTION OF FOSSIL FUEL EMISSIONS TO INCREASE. THAT IN TURN IMPLIES THAT THE MORE IT WARMS THE FASTER IT WILL WARM UNTIL THIS THING JUST SPINS OUT OF CONTROL AND HELL IS WHERE WE ARE HEADED. Revelation 6:8 Then I looked and behold a pale horse: and his name that sat on him was Death, and Hell followed with him. RELATED POST ON THE APOCALYPSE: LINK https://tambonthongchai.com/2020/11/23/apocalyptic-environmentalism-and-climate-change/
ABOUT THE AIRBORNE FRACTION: CLIMATE SCIENCE ASSUMES THAT THE OBSERVED RISE IN ATMOSPHERIC CO2 IS THE RESULT OF FOSSIL FUEL EMISSIONS. HOWEVER, A MASS BALANCE SHOWS THAT THE ANNUAL INCREASE IN ATMOSPHERIC CO2 CONCENTRATION DOES NOT EQUAL FOSSIL FUEL EMISSIONS BUT IS LESS THAN FOSSIL FUEL EMISSIONS. THIS ANOMALY IS EXPLAINED BY WAY OF WHAT IS CALLED "THE AIRBORNE FRACTION" DEFINED AS THE FRACTION OF FOSSIL FUEL EMISSIONS THAT REMAINS IN THE ATMOSPHERE. THE MASS BALANCE ANOMALY IS EXPLAINED BY WAY OF ABSORPTION INTO CARBON CYCLE FLOWS MOSTLY PHOTOSYNTHESIS AND BY THE OCEAN.
THIS MASS BALANCE WOULD BE RELEVANT IF WE COULD MEASURE CARBON CYCE FLOWS AND IF WE COULD COMPUTE THE AIRBORNE FRACTION FROM THOSE FLOWS, AND IF WE THEN KNEW WHAT THE VALUE OF THE AIRBORNE FRACTION WAS FROM THE MASS BALANCE. BUT THAT IS NOT THE CASE.
INSTEAD, WHAT WE SEE IN CLIMATE SCIENCE IS A CIRCULAR REASONING / CONFIRMATION BIAS COMPUTATION OF THE AIRBORNE FRACTION FROM THE OBSERVED RISE IN ATMOSPHERIC CO2 CONCENTRATION. THE PROCEDURE IS TO MEASURE THE OBSERVED RISE IN ATMOSPHERIC CO2 CONCENTRATION, ASSUME THAT IT WAS CAUSED BY FOSSIL FUEL EMISSIONS, AND COMPUTE THE AMOUNT OF FOSSIL FUEL EMISSIONS NEEDED TO EXPLAIN THE OBSERVED RISE IN ATMOSPHERIC CO2 CONCENTRATION. THE RATIO OF THIS AMOUNT OF FOSSIL FUEL EMISSIONS TO MEASURED FOSSIL FUEL EMISSIONS IS THEN CALLED THE AIRBORNE FRACTION, WITH THE REST OF THE FOSSIL FUEL EMISSIONS ASSUMED TO HAVE BEEN REMOVED BY UNMEASURABLE AND UNMEASURED CARBON CYCLE FLOWS.
THE METHODOLOGICAL AND STATISTICAL FLAWS IN THIS PROCEDURE ARE DESCRIBED IN A RELATED POST WHERE WE SHOW THAT WITHOUT THE HELP OF CIRCULAR REASONING AND CONFIRMATION BIAS, THE TRUTH IS THAT WE ARE UNABLE TO MEASURE CARBON CYCLE FLOWS AND WE ARE UNABLE TO ESTIMATE THEM WITH SUFFICIENT PRECISION TO DETERMINE WHETHER THE OBSERVED CHANGES IN ATMOSPHERIC COMPOSITION CAN BE EXPLAINED IN TERMS OF FOSSIL FUEL EMISSIONS.
LINK: https://tambonthongchai.com/2020/12/29/climate-scientist-explains-the-carbon-budget/
FROM OUR ANALYSIS OF THE DATA WITH CORRELATION ANALYSIS AND MONTE CARLO SIMULATION IN THE RELATED POST LINKED ABOVE WE CONCLUDE THAT NO EVIDENCE IS FOUND IN THE OBSERVATIONAL DATA THAT ATMOSPHERIC COMPOSITION IS RESPONSIVE TO FOSSIL FUEL EMISSIONS BUT THAT THIS RESPONSIVENESS CAN ME INSERTED INTO THE UNDERSTANDING OF THESE DYNAMICS IF WE BEGIN WITH THE ASSUMPTION THAT CHANGES IN ATMOSPHERIC COMPOSITION ARE EXPLAINED BY FOSSIL FUEL EMISSIONS AND THEN FIND THAT SAME EVIDENCE IN THE DATA WITH THE AIRBORNE FRACTION COMPUTED FROM THE ASSUMED RELATIONSHIP.
THE UNBIASED AND OBJECTIVE ANALYSIS OF THE DATA SHOW THAT WE DON'T KNOW IF THERE IS AN AIRBORNE FRACTION. IN THAT CONTEXT WHAT WE FIND IN THIS RESEARCH FROM THE UNIVERSITY OF NORTHERN ARIZONA IS THAT THE UNKNOWN AIRBORNE FRACTION IS EVEN MORE UNCERTAIN AND EVEN MORE UNKNOWN THAN PREVIOUSLY THOUGHT BECAUSE OF THE VARIABILITY OF PHOTOSYNTHESIS/RESPIRATION RATIO.
THE CLIMATE FEAR IF ANY IN THIS RESEARCH IS THAT WE CAN'T DEPEND ON CLIMATE SCIENTISTS TO PROVIDE US WITH OBJECTIVE SCIENTIFIC INQUIRY OR OBJECTIVE RESEARCH WITHOUT AN ANTI FOSSIL FUEL AGENDA. WE HAVE REACHED A CLIMATE ACTIVISM TIPPING POINT WHERE CLIMATE SCIENCE HAS ABNDONED OBJECTIVE SCIENTIFIC INQUIRY.
FOOTNOTE: MEANWHILE UP NORTH AT THE UNIVERSITY OF ILLINOIS URBANA, RESEARCHERS HAVE ALSO FOUND THAT THE RESPIRATION TO PHOTOSYNTHESIS RATIO IS CHANGING BUT UP THERE IT IS CHANGING IN THE OTHER DIRECTION – TOWARDS MORE PHOTOSYNTHESIS: LINK: https://www.pnas.org/content/118/7/e2014286118 ABSTRACT: We conducted a meta-analysis of carbon and oxygen isotopes from tree ring chronologies representing 34 species across 10 biomes to better understand the environmental drivers and physiological mechanisms leading to historical changes in tree intrinsic water use efficiency (iWUE), or the ratio of net photosynthesis (Anet) to stomatal conductance (gs), over the last century. We show a ∼40% increase in tree iWUE globally since 1901, coinciding with a ∼34% increase in atmospheric CO2 (Ca), although mean iWUE, and the rates of increase, varied across biomes and leaf and wood functional types. While Ca was a dominant environmental driver of iWUE, the effects of increasing Ca were modulated either positively or negatively by climate, including vapor pressure deficit (VPD), temperature, and precipitation, and by leaf and wood functional types. A dual carbon–oxygen isotope approach revealed that increases in Anet dominated the observed increased iWUE in ∼83% of examined cases, supporting recent reports of global increases in Anet, whereas reductions in gs occurred in the remaining ∼17%. This meta-analysis provides a strong process-based framework for predicting changes in tree carbon gain and water loss across biomes and across wood and leaf functional types, and the interactions between Ca and other environmental factors have important implications for the coupled carbon–hydrologic cycles under future climate. Our results furthermore challenge the idea of widespread reductions in gs as the major driver of increasing tree iWUE and will better inform Earth system models regarding the role of trees in the global carbon and water cycles.
SOME OLDER CLIMATE TIPPING POINT FEARS
2007: WE PASSED THE CLIMATE CHANGE TIPPING POINT AND ARE DOOMED
Ahead of the Bali meeting in 2007, climate scientists flooded the media with press releases that were increasingly alarmist in their pitch to save the planet from fossil fuels, so much so that they got carried away and announced that it was too late to save the planet for we had passed the tipping point because the damage done by the carbon dioxide already in the air had put into motion irreversible non-linear changes that would lead us to climate doom whether or not we cut emissions. Soon thereafter, having realized their folly, they quickly reversed themselves just in time for Bali by saying that there was still time to save the planet after all. More info: [LINK]
2007: CLIMATE CHANGE REACHES A TIPPING POINT Since 1998, and most recently in 2007, we have been told on a fairly regular basis that climate change caused by our use of fossil fuels has reached the "tipping point". When asked to define the term they said that it is not a point of no return and that a definition would be forthcoming; but that there is no doubt that we have reached the tipping point in 2007. More info: [LINK]
2007/2009: THE MAKING AND RECANTING CYCLE OF TIPPING POINTS There is an optimum level of fear at which climate research funding is maximized. The idea that global warming is past the "tipping point" or a point of no return is well beyond that optimum. No research funding for mitigation of global warming will be forthcoming if mitigation is not possible. Yet it is used when traditional fearmongering fails to get the desired attention and then quickly recanted to seek funds for climate action. More info: [LINK]
2009: WE ARE APPROACHING THE ABYSS OF CLIMATE CHANGE Between 2005 and 2007 the UN repeatedly declares that we have passed the tipping point and that it is "already too late to late. The planet is doomed. But in 2009, Ban Ki Moon contradicts his staff and describes the effect of carbon dioxide emissions on climate as "our foot is stuck on the accelerator and we are heading towards an abyss". That we are not at the abyss yet and there is till time to act. More info: [LINK]
2019: THAT IRREVERSIBLE changes in Earth's climate systems are underway means we are in a state of planetary emergency, leading climate scientists warn. A cascade of tipping points could amount to a global tipping point, where multiple earth systems march past the point of no return, they say. That possibility is "an existential threat to civilization," write Tim Lenton and colleagues in this week's Nature. Such a collapse of Earth's systems could lead to "hothouse earth" conditions with a global temperature rise of 9 degrees F (5 degrees C), sea levels rising 20 to 30 feet, the complete loss of the world's coral reefs and the Amazon forest, and with large parts of the planet uninhabitable. A global emergency response is required to limit warming to 2.7 degrees Fahrenheit (1.5 degrees Celsius), they warn. "The stability and resilience of our planet is in peril," they say: [LINK TO SOURCE]
2020: Global Warming Already Baked In Will Blow Past Climate Goals, a New Study Says. The amount of baked-in global warming, from carbon pollution already in the air, is enough to blow past international agreed upon goals to limit climate change, a new study finds. But it's not game over because, while that amount of warming may be inevitable, it can be delayed for centuries if the world quickly stops emitting extra greenhouse gases from the burning of coal, oil and natural gas, the study's authors say. For decades, scientists have talked about so-called "committed warming" or the increase in future temperature based on past carbon dioxide emissions that stay in the atmosphere for well over a century. It's like the distance a speeding car travels after the brakes are applied. [LINK TO SOURCE]
CLIMATE ALARMISM AT NORTHERN ARIZONA UNIVERSITY
3 Responses to "NEW TIPPING POINT FOUND"