THIS POST IS A CRITICAL REVIEW OF THE PROPOSAL BY DR RUZICA DADIC OF VICTORIA UNIVERSITY IN NEW ZEALAND THAT CLIMATE SCIENTISTS IN NEW ZEALAND NEED TO TAKE CARE OF ARCTIC POLAR BEARS TO ENSURE THAT THEY SURVIVE THE SEA ICE LOSS DUE TO CLIMATE CHANGE.
PART-1: WHAT THE ARTICLE ABOUT RUZICA DADIC SAYS: LINK TO SOURCE: https://www.nzherald.co.nz/nz/melting-sea-ice-and-polar-bears-a-wellington-physicists-arctic-expedition/TYMXIDBX3ADTK6A7JVQI7OTQSA/
A Wellington scientist returning from brushes with polar bears in the North Pole has urged New Zealand to invest in research into the climatic impacts on sea ice. Victoria University Antarctic Research Centre research fellow Dr Ruzica Dadic has just returned from the international MOSAiC expedition to the Arctic, the largest polar operation of its kind in history. The expedition used state-of-the-art instruments to study sea ice physics and surface processes, but this often attracted unexpected visitors. Polar bears would come to check out the equipment – they're playful, enquiring creatures. "We avoided them so as not to harm them. Whenever we saw a polar bear, we went back to the ship". "You just had to abandon all your stuff, unplug all the power in case they nibbled on the cords and the polar bear would come and sniff it, while you worried about your expensive equipment." Global warming has changed what it's like to travel to the North Pole. Scientist reveal polar bears' looming extinction. The Arctic is regarded as "ground zero for global warming. The sea ice is disappearing fast. There's the potential for big changes that we don't properly understand.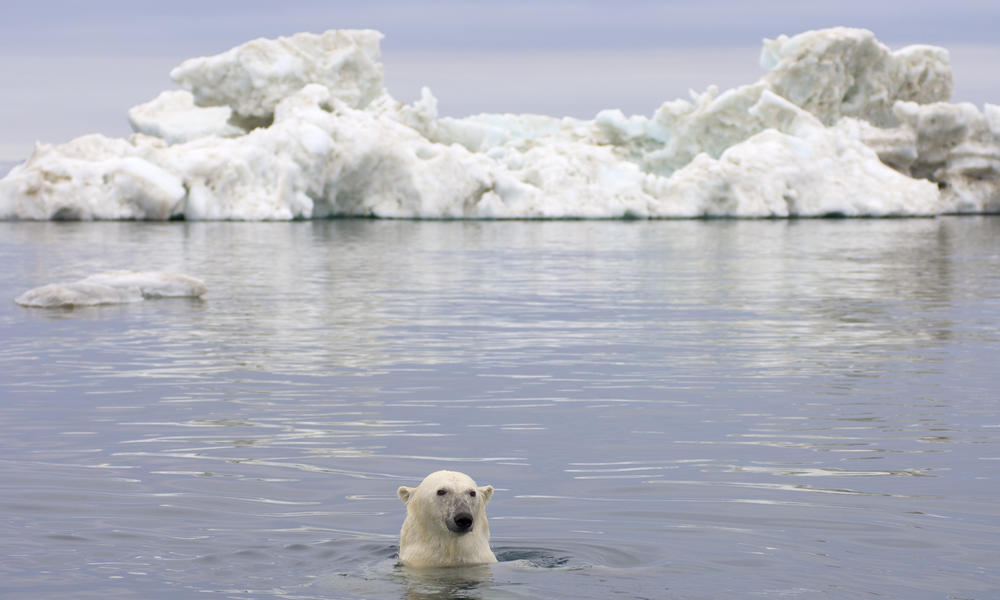 THIS CLIMATE CHANGE INITIATIVE IN NEW ZEALAND IS TIMED TO COINCIDE WITH THE ANNOUNCEMENT OF A "CLIMATE CHANGE EMERGENCY" BY NEW ZEALAND: LINK: https://www.theguardian.com/world/2020/dec/02/new-zealand-declares-a-climate-change-emergency
The climate change emergency declaration states that Climate Change is one of the greatest challenges of our time and that the country has committed to a carbon-neutral government by 2025. A parliamentary motion tabled in parliament states that the country recognizes the devastating impact that volatile and extreme weather will have on New Zealand and the wellbeing of New Zealanders, on their primary industries, water availability, and the impact on public health of flooding, sea level rise, and wildfires. The declaration is made in recognition of the fact that thirty-two other nations have formally acknowledged the global crisis by declaring a climate emergency. The government acknowledges an alarming trend in species decline, and declines in global biodiversity and New Zealand's indigenous biodiversity. The declaration of a climate emergency was supported by the Green Party and Māori Party and opposed by the National and Act parties. The government sector will be required to buy only electric or hybrid vehicles and the 200 coal-fired boilers used in the public service's buildings will be phased out. The country commits to the Paris Agreement and to reducing emissions. The motion also calls for recognition of the "significant progress on meeting the challenge" by the country through signing the Paris Agreement and passing the Zero Carbon Act 2019.
PART-2: CRITICAL COMMENTARY
This commentary is a response to the Ruzica Dadic initiative to save the Arctic polar bears from extinction by climate change. As described in related posts on this site, LINK: https://tambonthongchai.com/2020/09/29/bear-hunting/ the extinction described by Dr. Dadic is a reference to the claim by climate science that global warming has caused September minimum sea ice extent in the Arctic to decline year to year. Polar Bears need sea ice to stand on to hunt for seals. With less and less sea ice to stand on during the months of September and October, the Polar Bears are at risk of dying off from hunger because sea ice melt by climate change makes it harder and harder for Polar Bears to hunt for seals. Extensive research in this area principally by Ian Stirling, Steven Amstrup (photo below), Scott Schliebe, Eric Regehr, Tony Pagano, Jeff Bromaghin, and Christine Hunter have found evidence of a decline in polar bear sub-population count and health over decadal time scales. These data, when interpreted in the context of falling September minimum sea ice extent from year to year attributed to climate change, are the basis of the concern among climate scientists, environmentalists, and biologists that climate change is having a detrimental impact on Arctic polar bears such that, without human intervention to help them, it may eventually cause the extinction of polar bears.
To summarize, the case for the climate change impact on polar bears is two-fold. First, that climate change causes a decline in September minimum sea ice extent, and second, the impact of the observed decline in sea ice is found in polar bear subpopulations around the Arctic region in terms of a decline in numbers and physical condition of the bears.
However, as described in a related post: LINK: https://tambonthongchai.com/2020/09/29/bear-hunting/ , both of these arguments contain fatal inconsistencies with the data.
First, in the case of the assumed causal relationship between global warming and the observed year to year decline in sea ice extent and volume, we find no evidence of a causal relationship between global warming and sea ice decline: LINK#1: https://tambonthongchai.com/2019/11/07/precipitous-decline-in-arctic-sea-ice-volume/ LINK#2: https://tambonthongchai.com/2019/09/28/sea-ice-extent-area-1979-2018/
A possible explanation for this finding is that the Arctic is geologically very active with significant geothermal flux in the regions where sea ice forms. Therefore it is likely that Arctic sea ice dynamics cannot be understood purely in terms of atmospheric phenomena. The relevant geological features are described in a related post: LINK: https://tambonthongchai.com/2019/07/01/arctic/
And second, since Polar Bears are still hunted for food and hide, and also since polar bears exhibit significant cannibalism behavior, changes in decadal subpopulation counts may not have an interpretation purely in terms of sea ice extent. These complexities are described in some detail in a related post; LINK: https://tambonthongchai.com/2020/09/29/bear-hunting/ .
IN CONCLUSION, WE NOTE THAT THE ISSUE IN THE CLIMATE CHANGE CONTEXT IS NOT WHETHER THE POLAR BEAR IS ENDANGERED, BUT WHETHER THE ENDANGEREMENT IF ANY IS CAUSED BY ANTHROPOGENIC GLOBAL WARMING AND WHETHER IT CAN BE MODERATED BY TAKING CLIMATE ACTION. IN TERMS OF THE DATA PRESENTED ABOVE WE FIND NO EVIDENCE THAT THE POLAR BEAR'S SEA ICE SHORTAGE IN THE FALL IS CAUSED BY ANTHROPOGENIC GLOBAL WARMING AND THAT IT CAN BE OVERCOME WITH CLIMATE ACTION. LIKEWISE, WE PROPOSE THAT THE THE REPORTED CHANGES IN POLAR BEAR SUB-POPULATION HEALTH AND NUMBERS OVER DECADAL AND SHORTER TIME SCALES DO NOT HAVE A PURELY CLIMATE CHANGE INTERPRETATION BECAUSE OF OTHER IMPORTANT FACTORS THAT GOVERN POLAR BEAR SUB-POLULATION COUNT AND CONDITION. DR DADIC MAY WISH TO TAKE THESE DETAILS AND COMPLICATIONS INTO ACCOUNT BEFORE SHE SETS OUT ON HER LONG JOURNEY FROM NEW ZEALAND TO THE NORTH POLE TO SAVE THE POLAR BEAR FROM CLIMATE CHANGE.