THIS POST IS A CRITICAL REVIEW OF A PUBLICATION BY THE WORLD ECONOMIC FORUM ON THE NEED FOR FORESTS TO FIGHT CLIMATE CHANGE THAT LISTS THE TEN GLOBAL LEADERS AMONG NATIONS IN TERMS OF AFORESTATION THAT SERVE AS THE LUNGS OF THE PLANET. LINK TO SOURCE: https://www.weforum.org/agenda/2019/09/most-forested-countries-trees-climate-change/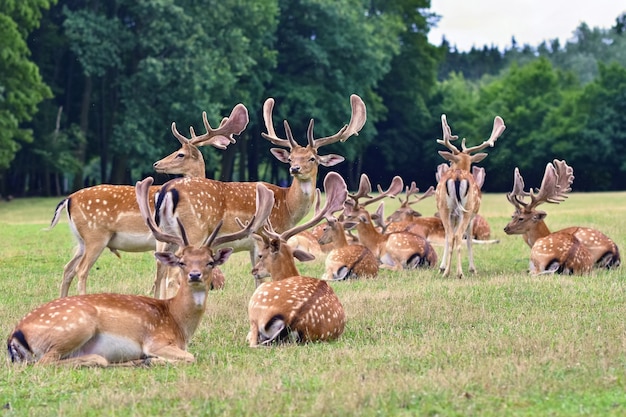 PART-1: WHAT THE SOURCE DOCUMENT SAYS
These are the world's most tree-covered countries. They highlight key moments from Sustainable Development Impact Summit of the World Economic Forum 24 September 2019 with a special focus on deforestation as a driver of climate change. Deforestation causes almost as much greenhouse gas emissions as global road travel.
Forests cover a third of the world's land. They play a critical role in the ongoing battle against climate change. They absorb harmful pollutants, regulate water flows, and support the habitats of migratory plants and animals. But forests are under threat. Since 1990, the planet has lost 1.3 million square kilometres of tree cover – an area larger than South Africa – to deforestation for forest and paper products and agriculture, according to the World Bank. When trees are destroyed, greenhouse gases pour into the atmosphere. In the Amazon, recent fires have released 228 megatonnes of carbon dioxide. Swathes of the rainforest are burning in Brazil, which has recorded the highest number of August fires since 2010.
Protecting this essential resource and avoiding further deforestation could cut CO2 emissions by as much as 4 billion tonnes per year – the equivalent of taking half the world's cars off the road, according to the Tropical Forest Alliance, an initiative hosted by the World Economic Forum that works with governments and businesses to tackle the problem.
THE WORLD'S TOP TEN FOREST PRESERVATION NATIONS
In each of the world's top 10 tree-covered countries, forests make up a huge percentage of the land area – from just under three-quarters in Papua New Guinea to more than 98% in South America's Suriname.
FOREST PRESERVATION LEADER#1: SURINAME:
More than 98% of this former Dutch colony on the northeast coast of South America is carpeted in tropical rainforest -– an extraordinary, lush landscape that needs careful management to offset the potential impact of activities like gold mining and logging. Excess deforestation could damage the country's delicate ecosystems and disrupt food supplies for indigenous communities. As part of a long-term strategy for sustainable development, the government of Suriname has been working with NGOs and local communities to protect its pristine rainforests and freshwater resources, through initiatives like the South Suriname Conservation Corridor. Since the creation of the 1.6 million-hectare Central Suriname Nature Reserve, which was recognized as a UNESCO World Heritage Site in 2000, eco-tourism has become the third-largest foreign income exchange earner in the country. Suriname is the most forested country in the world.
FOREST PRESERVATION LEADER#2: MICRONESIA:
Dotted across 1.6 million square kilometres of the Pacific Ocean, the Federated States of Micronesia (FSM) is made up of over 600 islands, divided between four states – Yap, Chuuk, Kosrae, and Pohnpei. Nearly 92% of the islands are forested – in part due to the work of organizations like The Conservation Society of Pohnpei (CSP), which promotes sustainable development based on community-led resource management. CSP ran an educational campaign in Pohnpei, called "Grow Low", to raise awareness about the dangers of deforestation in upland watershed areas, which farmers were stripping out and seeding to meet intense demand for kava – a popular drink with sedative properties. Farmers have been taught more effective techniques for growing their crops in the lowlands and given seedlings to start their new farms – leading to a 70% reduction in new upland kava clearings.
FOREST PRESERVATION LEADER#3: GABON:
The world's largest concentration of forest elephants live in the central African nation of Gabon – 90% of which is tree-covered. Until recently, the animals were under existential threat from poachers, with more than 25,000 elephants in Minkébé National Park thought to have been killed for their ivory between 2004 and 2014. It's not just the elephants at risk – it's also the forest, according to John Poulsen, assistant professor of tropical ecology at Duke University's Nicholas School of the Environment, who describes elephants as "ecological engineers", dispersing tree seeds over wide distances and opening up the understory of the forest by eating or trampling on slow-growing plants. Gabon is now taking decisive action: in June, President Ali Bongo Ondimba appointed a new Ministry of Forests, with a pledge to stamp out poaching is helping to protect both the elephants and Gabon's national parks for the benefit of future generations.
FOREST PRESERVATION LEADER#4: SEYCHELLES:
FOREST PRESERVATION LEADER#5: PALAU
FOREST PRESERVATION LEADER#6: AMERICAN SAMOA
FOREST PRESERVATION LEADER#7: GUYANA
FOREST PRESERVATION LEADER#8: LAOS
FOREST PRESERVATION LEADER#9: SOLOMAN ISLANDS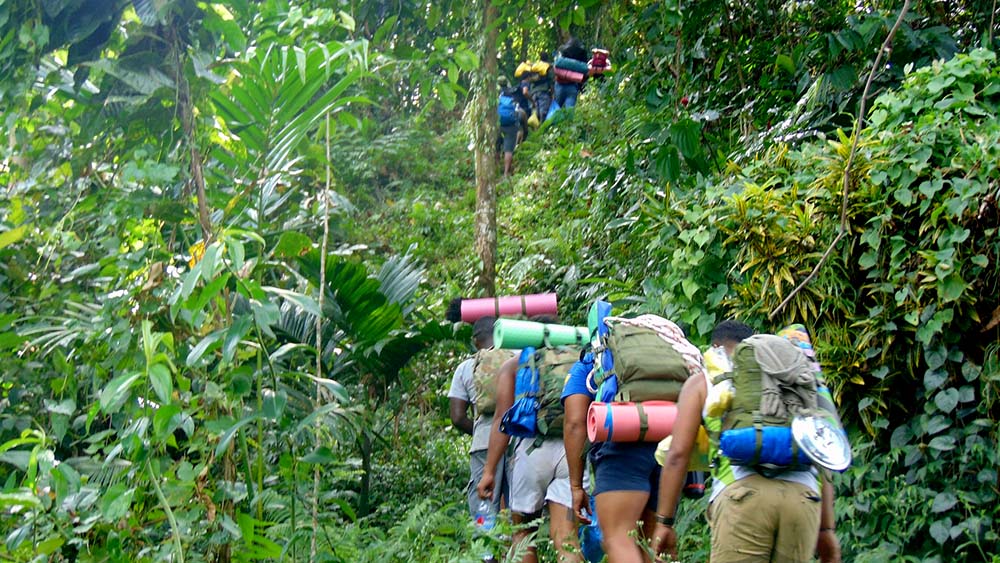 FOREST PRESERVATION LEADER#10: PAPUA NEW GUINEA
PART-2: CRITICAL COMMENTARY
THE DATA IN CHARTS
CHART#1: PERCENT FOREST
CHART#2: PER CAPITA GDP
CHART#3: PER CAPITA EMISSIONS
CHART#4: EMISSIONS PER DOLLAR OF GDP
CHART#5: LIFE IN FORESTED COUNTRIES
FORESTRY HERO#1: SURINAME
FOREST HERO#2: MICRONESIA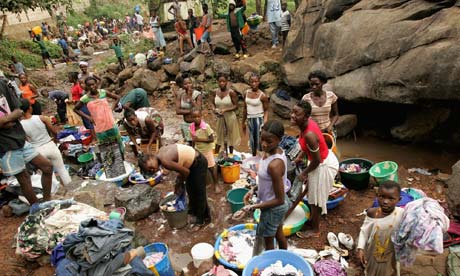 FORESTRY HERO#3: GABON
FORESTRY HERO#4: SEYCHELLES
FORESTRY HERO#5: PALAU
FORESTRY HERO#6: AMERICAN SAMOA
FORESTRY HERO#7: GUYANA
FORESTRY HERO#8: LAOS
FORESTRY HERO#9: SOLOMON ISLANDS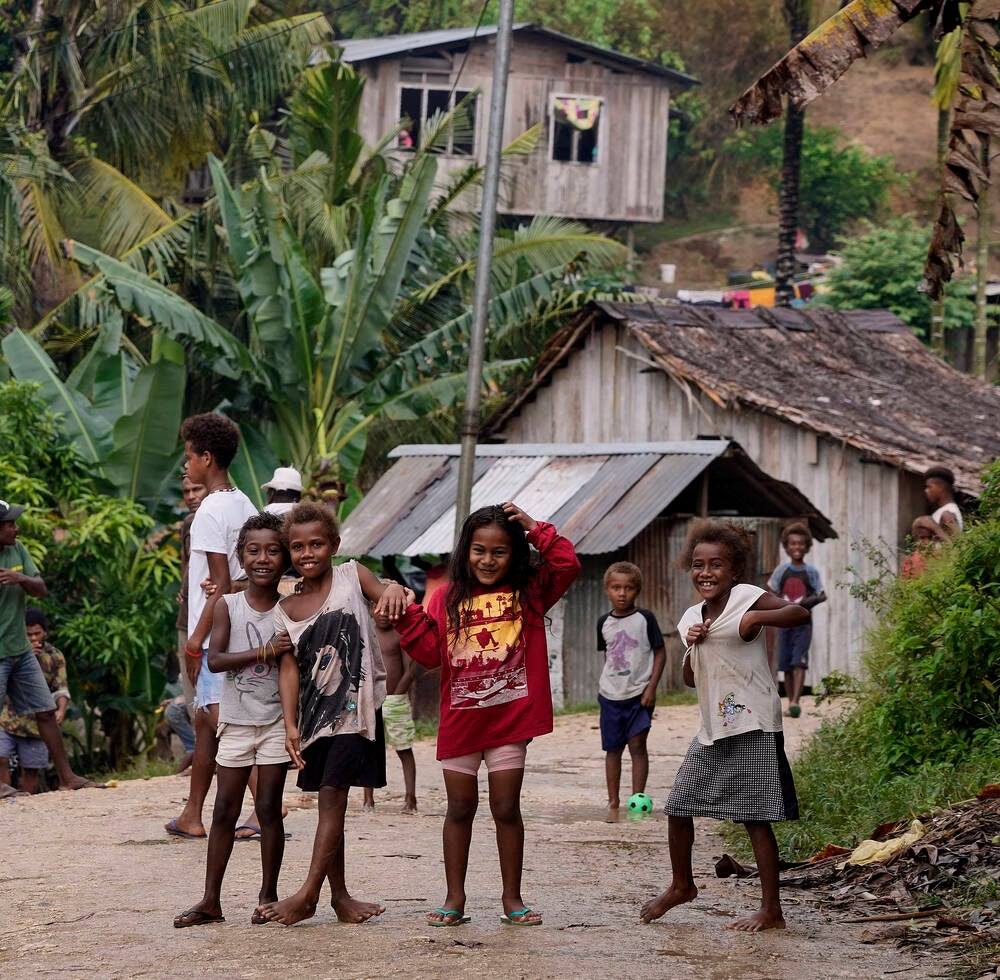 FORESTRY HERO#10: PAPUA NEW GUINEA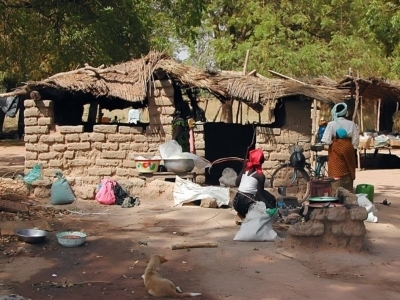 CHART#6: LIFE IN LOW FORESTRY COUNTRIES THAT FUND NGOs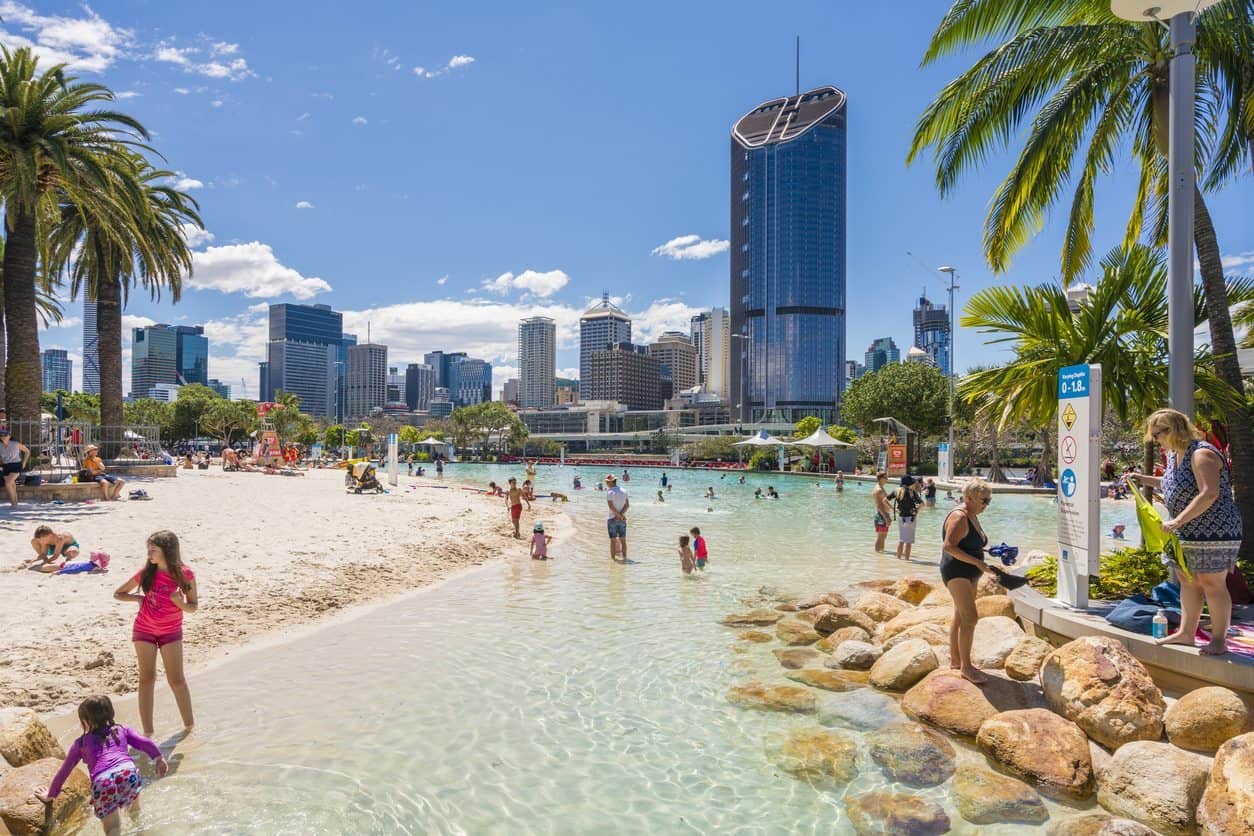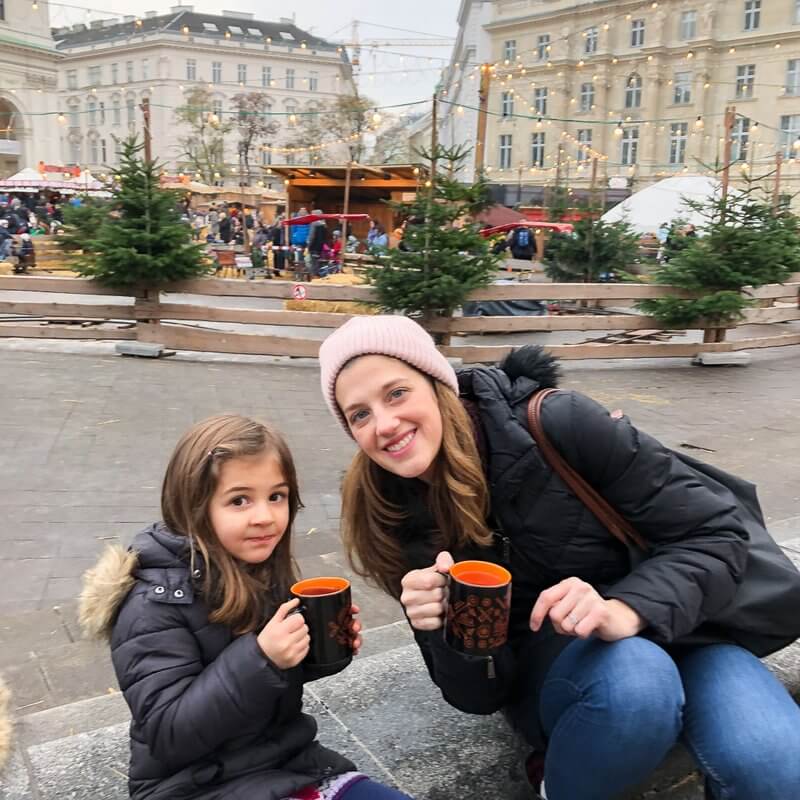 SUMMARY AND CONCLUSIONS
THE CLIMATE CHANGE ALARM OF OUR TIME IS A RICH MAN'S GAME AND ONE OF THE MANY WAYS THEY CAN PLAY THIS GAME IS TO FUND NGOs TO PROMOTE CLIMATE FRIENDLY LIFESTYLES IN POOR COUNTRIES THAT WILL OFFSET THE CLIMATE HARMING LIFESTYLES OF THE RICH. THE RICH CAN AFFORD TO PAY THE POOR TO BE THE LUNGS OF THE EARTH SO THEY THEMSELVES DON'T HAVE TO DO STUFF LIKE THAT. THIS IS THE NEW COLONIALISM. AN ADDED ADVANTAGE IS THAT THESE FORESTS, PROPERLY MAINTAINED AS DIRECTED BY THE RICH, PROVIDE A UNIQUE VACATION DESTINATION FOR THE RICH. AS IN THE COLONIAL DAYS, THE GLOBAL SOUTH MUST ULTIMATELY SERVE THE NEEDS OF THE GLOBAL NORTH.