A PHYS.ORG ARTICLE EXPLAINS THE NON-RESPONSIVENESS OF CLIMATE CHANGE TO COVID INDUCED EMISSION REDUCTION IN TERMS OF THE TIPPING POINT AND CONCLUDES THAT CLIMATE CHANGE HAS REACHED A TIPPING POINT AND IS NO LONGER RESPONSIVE TO CLIMATE ACTION BECAUSE NATURAL FEEDBACKS ARE NOW THE PRIMARY FORCES IN CLIMATE CHANGE: LINK: https://phys.org/news/2020-11-greenhouse-gas-emissions-global.html
THIS POST IS A CRITICAL REVIEW OF THE PHYS.ORG ARTICLE AND SIMILAR REPORTS IN THE MEDIA THAT HAVE INTERPRETED THE NON-RESPONSIVENESS OF THE CLIMATE TO THE COVID INDUCED EMISSION REDUCTION IN TERMS OF A FEEDBACK INDUCED TIPPING POINT WHERE EMISSIONS NO LONGER MATTER AND THEREFORE CLIMATE ACTION IS NO LONGER EFFECTIVE BECAUSE THE CLIMATE IS NOW OUT OF HUMAN HANDS.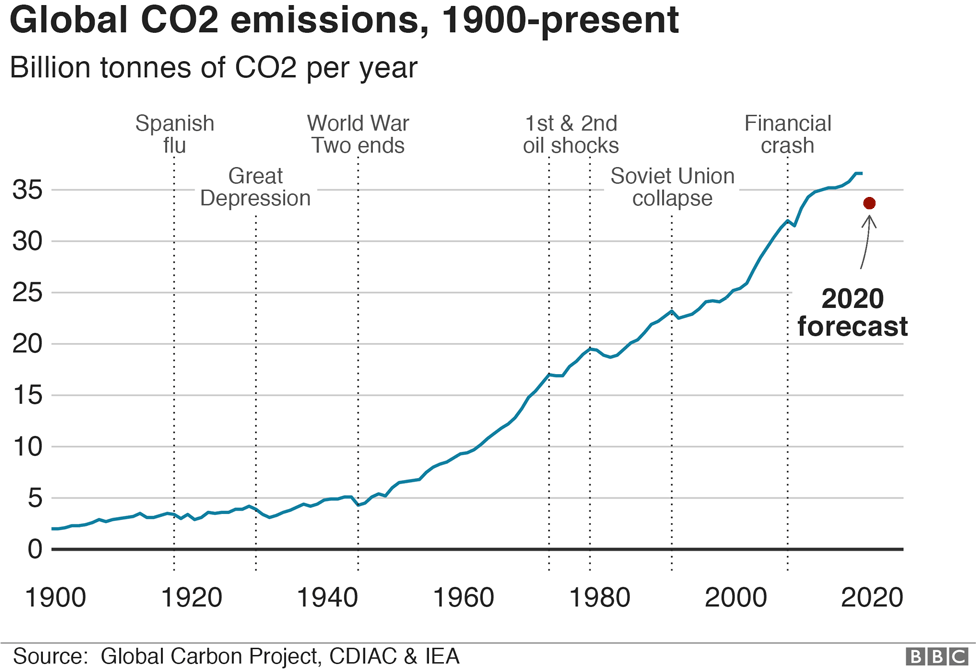 PART-1: WHAT THE PHYS.ORG ARTICLE SAYS
Ending greenhouse gas emissions may not stop global warming. Even if humanity stopped emitting greenhouse gases tomorrow, Earth will warm for centuries to come and oceans will rise by metres, according to a controversial modelling study published Thursday. Natural drivers of global warming—more heat-trapping clouds, thawing permafrost, and shrinking sea ice—already set in motion by carbon pollution will take on their own momentum, researchers from Norway reported in the Nature journal Scientific Reports. Jorgen Randers says: ""According to our models, humanity is beyond the point-of-no-return when it comes to halting the melting of permafrost using greenhouse gas cuts as the single tool.
If we want to stop permafrost melting we must do something in addition to emission reduction and that is to suck CO2 out of the atmosphere and store it underground, and make Earth's surface brighter to reflect light. Using a stripped-down climate model, Jorgen Randers and Ulrich Goluke projected changes out to the year 2500 under two scenarios: the instant cessation of emissions, and the gradual reduction of planet warming gases to zero by 2100. The projected warming since pre-industrial for instant cessation is 2.3C above pre-industrial. The projected warming for gradual emission reduction is a collapse of civilization described as "the earth warms up to levels that would tear the fabric of civilization".
Several thresholds, or "tipping points", in Earth's climate system have already been crossed, triggering a self-perpetuating process of warming, as has happened millions of years in the past. One of these drivers is the rapid retreat of sea ice in the Arctic. Millions of square kilometres of reflective snow and ice been replaced in summer by open ocean, which absorbs the same of the incident solar radiation. Another source is the thawing of permafrost, which holds twice as much carbon as there is in the atmosphere. The third is increasing amounts of water vapour, which also has a warming effect.
RESPONSE BY CLIMATE SCIENTISTS
Climate scientist Richard Betts has not reacted favorably to the Randers assessment. He doesn't feel that the climate model used by Randers is credible. Even extreme climate activist and Anthropocene enthusiast Mark Maslin is hesitant to take Randers seriously saying that the ESCIMO climate model used by Randers can't be taken seriously and that its results are at best a thought experiment and nothing more. The most favorable assessment by climate scientists is that the study does draw attention to the climate science position that reducing global carbon emissions to zero by 2050″—a goal championed by the UN and embraced by a growing number of countries—"is just the start of our actions to deal with climate change." It is the needed beginning of climate action but just the beginning and not the end. In more sophisticated climate models used by the IPCC, we find that the Paris climate pact temperature goals cannot be reached unless massive amounts of CO2 are removed from the atmosphere perhaps by planting billions of trees. Experimental technologies have shown that sucking CO2 out of the air can be done mechanically, but so far not at the scale required.
PART-2: CRITICAL COMMENTARY
The issue in climate science described here by Randers etal is that the claimed impact of fossil fuels is hard to find in the data. It arises from the observation by the KARLSRUHER INSTITUT FÜR TECHNOLOGIE and others that the expected impact of emission reduction due to Covid lockdowns and the collapse of international air traffic is not found in the data. If the rise in atmospheric CO2 is really due to fossil fuel emissions as claimed by climate science, then the drop in emissions in the Covid era should show up in the CO2 data and therefore in the rate of warming – but no such response to emission reduction is found in the data for trends in rising atmospheric CO2 concentration and rising global mean surface temperature. This issue is discussed in some detail in a related post on this site with the difference that an annual time scale is used in the analysis as required by climate science; LINK: https://tambonthongchai.com/2020/09/23/emission-reduction-atmospheric-co2/
A possible explanation for this anomaly is provided in related posts on this site where annual time scales are used. These are as follows.
RELATED POST#1: Data for atmospheric CO2 concentration and fossil fuel emissions do not show that atmospheric composition is responsive to fossil fuel emissions at an annual time scale as assumed in climate science. Thus no evidence is found that the observed rise in atmospheric CO2 concentration is caused by fossil fuel emissions and that this rise can be attenuated by taking climate action in the form of reducing or eliminating the burning of fossil fuels. LINK#1: https://tambonthongchai.com/2018/12/19/co2responsiveness/
RELATED POST#2: Data for annual change in atmospheric CO2 concentration and annual fossil fuel emissions do not show that these changes can be attributed to fossil fuel emissions as assumed in climate science. Thus no evidence is found that the observed annual changes in atmospheric CO2 concentration are caused by annual fossil fuel emissions or that that these changes can be attenuated by taking climate action in the form of reducing or eliminating the burning of fossil fuels. LINK#2: https://tambonthongchai.com/2020/11/11/annual-changes-in-mlo-co2/
RELATED POSTS#3 & #4: Data for carbon cycle flows and fossil fuel flows are used to construct two different Monte Carlo simulations to determine whether the impact of fossil fuel emissions on atmospheric composition can be found in the data net of uncertainties in carbon cycle flows published by the IPCC. No evidence is found that fossil fuel emissions can be detected net of uncertainties in much larger carbon cycle flows. Monte Carlo Simulation #1: LINK#3: https://tambonthongchai.com/2018/05/31/the-carbon-cycle-measurement-problem/ Monte Carlo Simulation #2: LINK#4: https://tambonthongchai.com/2020/06/10/a-monte-carlo-simulation-of-the-carbon-cycle/
RELATED POST#5: The failure of the Covid reduction in fossil fuel emissions to affect the rate of atmospheric CO2 rise or the rate of warming noted by the KARLSRUHER INSTITUT is presented and analyzed in this related post: LINK#5: https://tambonthongchai.com/2020/09/23/emission-reduction-atmospheric-co2/
RELATED POST#6: Natural geological flows of carbon that can change atmospheric composition are identified in this post and it is argued that until these flows can be quantified and their atmospheric impact assessed, the role of fossil fuel emissions in the determination of changes in atmospheric composition cannot be determined. LINK#6: https://tambonthongchai.com/2019/08/27/carbonflows/
RELATED POST#7: That geological flows of carbon can make significant changes to atmospheric composition is seen in the paleo record where we find that an oxidation event in the deep ocean oxidized geological carbon and changed atmospheric composition. LINK: https://tambonthongchai.com/2020/03/20/an-atmosphere-bias-part-2/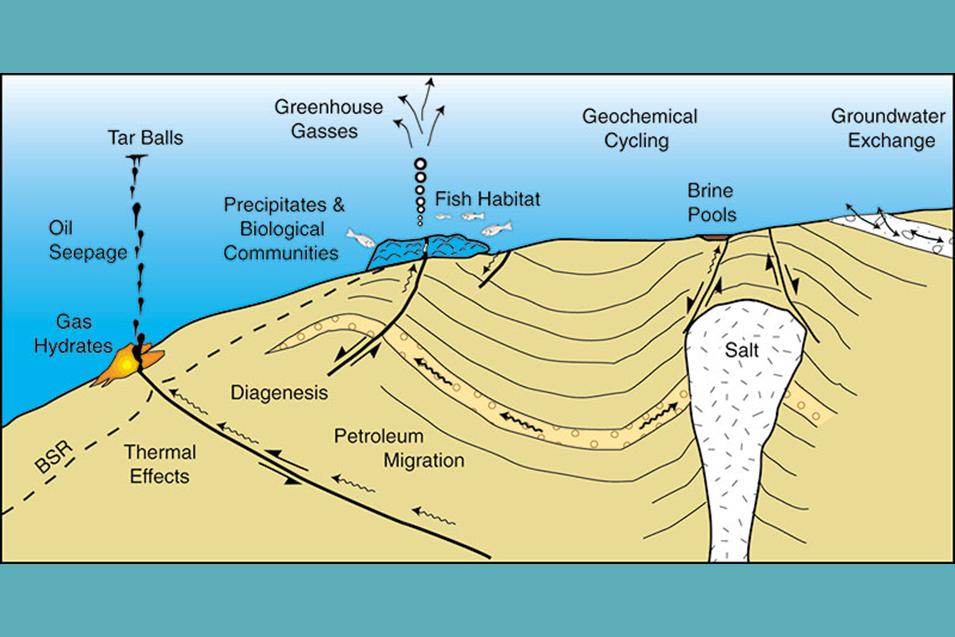 CONCLUSION: We conclude from the analysis presented above that the discovery by Dr. Randers and others that the Covid reduction in fossil fuel emissions did not slow down the rate of change of the rise in atmospheric CO2 or of the rate of warming does not mean that human caused climate change has reached a tipping point where scary natural forces such as feedbacks have taken over but that it was natural to start with. The non-responsiveness of atmospheric CO2 to fossil fuel emissions implies that the current warming cycle of the Holocene is natural after all.
This interpretation of the Randers finding is the likely reason that climate scientists who have themselves preached the fear of tipping points in the past have expressed negative evaluations of it in this instance.
FOOTNOTE: IN CLIMATE SCIENCE, THE RESPONSIVENESS OF ATMOSPHERIC CO2 TO FOSSIL FUEL EMISSIONS IS ASSSESSED AT AN ANNUAL TIME SCALE. IT IS NOTED THAT THE COVID EMISSION REDUCTION PERIOD IS LESS THAN A YEAR. THE QUESTIONS RAISED BY BY THE KARLSRUHER INSTITUT AND OTHERS IN THIS REGARD DO NOT MEET THIS TIME SCALE REQUIREMENT.