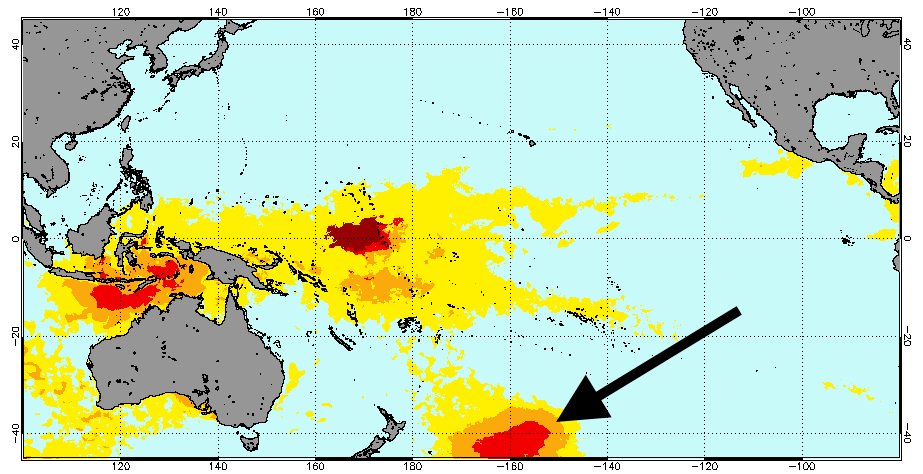 THIS POST IS A CRITICAL REVIEW OF A 30 OCT 2020 ONLINE ARTICLE BY RNZ EXPRESSING CONCERN ABOUT CLIMATE IMPACTS IN THE SOUTHERN PACIFIC REGION OF A DEVELOPING STRONG LA NINA LINK: https://www.rnz.co.nz/news/national/429468/marine-heatwaves-higher-tropical-cyclone-risk-what-la-nina-means-for-new-zealand-this-summer
PART-1: WHAT THE RNZ ARTICLE SAYS
Marine heatwaves, higher tropical cyclone risk: What La Niña means for New Zealand this summer. 30 October 2020. For New Zealand, La Nina means high pressure can linger to the east of the country during summer, causing more north easterly winds than usual with wet weather for the north and the east of New Zealand with the northeast wetter than usual and the southwest drier than usual. These changes imply higher frequency of storms for the north coast with a potential for more frequent storm surges and damage to coastal infrastructure. Another impact of the strong La Nina is marine heatwaves and stronger tropical cyclones that tend to occur during La Nina. Climate forecasters are expecting new temperature records to be set for New Zealand. It is implied that the marine heat waves, tropical cyclones, and temperature records have stark implications in terms of the horror of climate change.
PART-2: CRITICAL COMMENTARY
Neither the ENSO cycle nor the observed changes in its intensity have an interpretation in terms of anthropogenic global warming as explained in a related post. LINK: https://tambonthongchai.com/2019/11/29/agw-el-nino/
2. Localized climate events such as the marine heat waves, tropical cyclones, and storm surges predicted for New Zealand must be understood as Internal Climate Variability. They have no interpretation in terms of anthropogenic global warming and they do not serve as alarming consequences of climate change that can be attenuated by taking climate action in the form of moving our energy infrastructure away from fossil fuels to renewable energy.
3. The Internal Climate Variability issue is described in a related post: LINK: https://tambonthongchai.com/2020/07/16/the-internal-variability-issue/ ABSTRACT: Internal variability in the climate system confounds assessment of human-induced climate change and imposes irreducible limits on the accuracy of climate change projections, especially at regional and decadal scales. A new collection of initial-condition large ensembles generated with seven Earth system models under historical and future radiative forcing scenarios provides new insights into uncertainties due to internal variability versus model differences. These data enhance the assessment of climate change risks, including extreme events, and offer a powerful test-bed for new methodologies aimed at separating forced signals from internal variability in the observational record. Opportunities and challenges confronting the design and dissemination of future LEs, including increased spatial resolution and model complexity alongside emerging Earth system applications, are discussed.
4. CONCLUSION: The impact of La Nina on the weather in New Zealand is an internal climate variability issue. It cannot be understood as an impact of anthropogenic global warming that can be moderated or prevented by taking climate action.
4 Responses to "CLIMATE CHANGE HORROR IN NEW ZEALAND"