40% OF CALIFORNIA'S FORESTLAND IS OWNED BY FAMILIES, NATIVE AMERICAN TRIBES, AND THE TIMBER BUSINESS. TIMBER COMPANIES OWN 5 MILLION ACRES OF FOREST IN CALIFORNIA. FAMILIES AND INDIVIDUALS OWN ABOUT 9 MILLION ACRES. THAT COMPARES WITH 19 MILLION ACRES OF FORESTS MANAGED BY THE GOVERNMENT. THUS, ROUGHLY SPEAKING, 60% OF THE FORESTS IN CALIFORNIA ARE STATE MANAGED AND 40% ARE OWNED AND MANAGED BY CORPORATIONS OR FAMILIES. THESE DATA ARE PROVIDED BY THE UNIVERSITY OF CALIFORNIA AGRICULTURE AND NATURAL RESOURCES. THEY CAN BE REACHED AT UCANR.EDU
IN THE WILDFIRE DEVASTATION OF 2020 IN CALIFORNIA, 3.5 MILLION ACRES WERE BURNED REPRESENTING ABOUT 10% OF ALL FOREST LANDS AND 18% OF GOVERNMENT MANAGED FOREST LANDS. ALL OF THESE FIRES OCCURRED ON GOVERNMENT MANAGED FORESTS. THUS, IN SUMMARY, IN THE 2020 FOREST FIRE DEVASTATION IN CALIFORNIA THAT HAS BEEN ATTRIBUTED TO CLIMATE CHANGE, 18% OF GOVERNMENT MANAGED FORESTS WERE BURNED AND EXACTLY ZERO PERCENT OF PRIVATELY OWNED FORESTS WERE BURNED.
GOVERNMENT MANAGED FORESTS
PRIVATELY MANAGED FORESTS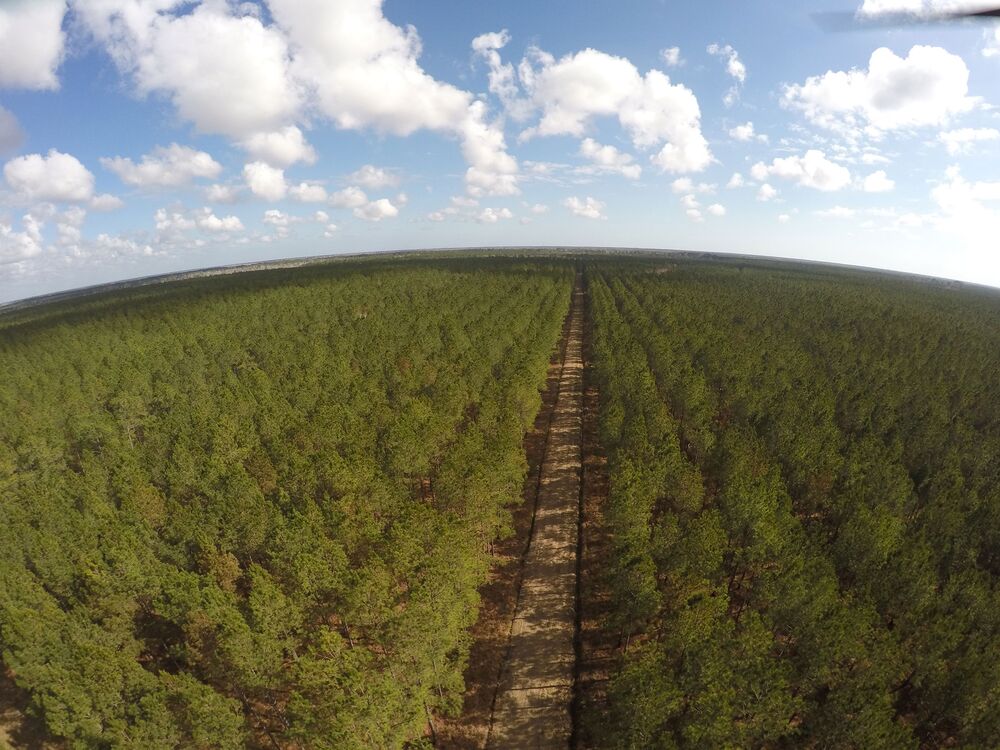 THE CLAIM THAT THESE FIRES WERE CAUSED BY CLIMATE CHANGE NEEDS THE EXPLANATION OF WHY OR HOW CLIMATE CHANGE SELECTED ONLY GOVERNMENT FORESTS TO BURN.
THE IMPLICATION OF THIS ODDITY IS THAT THE FOREST FIRES OF 2020 IN CALIFORNIA MUST BE UNDERSTOOD NOT IN TERMS OF CLIMATE CHANGE BUT IN TERMS OF FOREST MANAGEMENT PRACTICES.
YET ANOTHER ISSUE IN THE SUPERSTITION OF ATTRIBUTING ALL FOREST FIRES TO THE ALARMISM OF THE DAY BE IT CLIMATE CHANGE OR OZONE DEPLETION, IS THE OBSERVATION NOTED BY CHUCK DEVORE IN A FORBES ARTICLE: LINK: https://www.forbes.com/sites/chuckdevore/2018/07/30/californias-devastating-fires-are-man-caused-but-not-in-the-way-they-tell-us/?sh=5a7fa79b70af
IN THE FORBES ARTICLE MR DEVORE NOTES AS FOLLOWS:
As a citizen-soldier in the California Army National Guard for two decades, I often heard the gallows humor quip that California's four seasons were: flood, fire, earthquake and riot. But, what was once an expected part of living in the Golden State is now blamed on larger forces. A crisis, we are told, should never go to waste. In that vein, the Sacramento Bee editorial board blamed the Carr Fire foursquare on a man-caused buildup of carbon dioxide in the atmosphere. In an editorial headlined, "The Carr Fire is a terrifying glimpse into California's future," they write, "This is climate change, for real and in real time. We were warned that the atmospheric buildup of man-made greenhouse gas would eventually be an existential threat." The Bee editorial went on to attack President Trump for proposing to end California's exceptional waiver from federal law regarding auto emissions. The problem with the Bee's editorial is that making a passionate argument is no substitute for the truth. What forest industry professionals say is that there is a worrisome trend where government regulators caused a steep decline in timber industry employment and forest management also declined. As a result, the combustible fuel load in the forest soared. No longer were forest management professionals clearing brush and thinning trees. Fires increasingly threatened lives and homes. Prior to the climate era California produced so much wood waste from its timber operations, including brush and small trees from thinning efforts, that the resulting renewable biomass powered electric generating plants across the length of the state. But cheap, subsidized solar power, combined with air quality concerns and a lack of fuel due to cutbacks in logging, led to the closure of many biomass generators. What used to be burned safely in power generators is now burned in catastrophic fires.
BOTTOM LINE: WHAT USED TO BE BURNED SAFELY IN POWER GENERATORS IS NOW BURNED IN CATASTROPHIC FOREST FIRES
POSTSCRIPT: THIS POST WAS INSPIRED BY A QUESTION ASKED ONLINE BY TL WINSLOW ABOUT THE FATE OF PRIVATE FORESTS IN CALIFORNIA. THANK YOU MR WINSLOW.
LINK TO TL WINSLOW
2 Responses to "PRIVATELY OWNED FORESTS IN CALIFORNIA"