[LINK TO THE HOME PAGE OF THIS SITE]
RELATED POSTS ON THIS SITE [LINK] [LINK] [LINK] 
THIS POST IS A STUDY OF AGW CLIMATE CHANGE AS PROPOSED BY CLIMATE SCIENCE WITH RESPECT TO THE DISTINCTION IN CLIMATE SCIENCE BETWEEN FOSSIL FUEL EMISSIONS AND CARBON CYCLE FLOWS. 
RELATED POST ON NET ZERO EMISSIONS: LINK: [WHAT DOES NET ZERO MEAN?]
RELATED POST: LINK: [THE CARBON CREDITS MARKET]
The video above is a segment of a climate science lecture by NASA scientists available on Youtube [LINK] and discussed more fully in a related post [LINK] . In this segment NASA scientist Dr. Peter Griffith explains the foundational concept of the science of anthropogenic (AGW) global warming and climate change and the kind of climate action implied by the science that humans must undertake to moderate and control the progress of global warming.
What Dr. Peter Griffith says: " "the carbon in this chunk of coal was taken out of the atmosphere 350 million years ago. And since the Industrial Revolution, we've been taking it out of the ground and using it for fuel. The burning of fossil fuel, whether it is coal, oil, or natural gas, has released this very very old carbon back into the atmosphere a lot faster than the plants and the oceans can take it out of the atmosphere. Bit by bit it is moving the Keeling Curve up".
To summarize this excellent lecture:  What Dr Griffith has explained so well is an important feature of AGW climate change theory that is not well understood and/or often overlooked in the consideration of climate action policies. Anthropogenic global warming is NOT a theory that carbon dioxide emissions in general and from all sources increase atmospheric CO2 and therefore the temperature. It is a theory specific to the impact of the industrial economy that dug up fossil fuels loaded with carbon from carbon cycles that are millions of years old. This is EXTERNAL CARBON.

It

is not part of the current account of the carbon cycle.
The essence of the theory of anthropogenic global warming (AGW) is that external carbon from very old carbon cycles in fossil fuel emissions cause warming by increasing atmospheric CO2 levels and that therefore the amount of warming can be attenuated by reducing fossil fuel emissions (Hansen, 1981) (Meinshausen, 2009) (Stocker, 2013) (Callendar, 1938) (Revelle, 1957) (Lacis, 2010) (Hansen, 2016) (IPCC, 2000) (IPCC, 2014). At the root of the proposed AGW causation chain is the ability of fossil fuel emissions to cause measurable changes in atmospheric CO2 levels in excess of natural variability because very old external carbon in fossil fuel emissions is a perturbation of the current account of the carbon cycle. AGW climate change theory is specific to the impact of the industrial economy in terms of its use of fossil fuels.
Specifically carbon cycle flows are not a factor in the theory of anthropogenic global warming or in the design of climate action policies needed to attenuate anthropogenic global warming.

So for example,

respiration emissions are not a factor in the AGW equation. This important detail has been overlooked by climate activists who have not studied the theory well or forgotten these details, or are unaware of these details of the theory of anthropogenic global warming. The theory of anthropogenic global warming is specific to the industrial revolution and the industrial economy in terms of the combustion of fossil fuels. 
However, uninformed climate action enthusiasm often overlooks this detail and starts to look at all human activity, even those that predate the industrial revolution and even those that involve carbon cycle flows, to find CO2 emissions that must be eliminated to fight climate change. The identification of bovine enteric fermentation as relevant to climate change and therefore climate action and the use of this rationale for vegan diet activism is an example of the  kind of misinterpretation of AGW theory described above.
An additional and more egregious misinterpretation of carbon cycle flows is the idea contained in the NET ZERO emission concept in which investments made in carbon cycle flow interventions such as planting trees, protecting forests, and protecting coastal eco systems yield "carbon credits" such that an equivalent of fossil fuel emissions are canceled out in the emissions account.
This kind of emissions accounting is grossly inconsistent with the climate science of anthropogenic global warming explained so well by Dr. Griffith above. And yet, the accounting arithmetic of NET ZERO emissions and the arithmetic that sustains the carbon credits market fails to make the distinction between fossil fuel emissions and carbon cycle flows explained by Dr. Griffith.
SEE ALSO#1: THE CASE AGAINST BEEF
SEE ALSO#2:  [WHAT DOES NET ZERO MEAN?]
SEE ALSO#3 [THE CARBON CREDITS MARKET]
SEE ALSO#4:  [FAILURE OF NET ZERO CLIMATE ACTION]
TO SUMMARIZE:#1: THE CLIMATE SCIENCE CASE AGAINST FOSSIL FUELS COMBUSTION IS NOT THAT IT EMITS CO2 BUT THAT THE CO2 IT EMITS IS NOT PART OF THE CURRENT ACCOUNT OF THE CARBON CYCLE.
TO SUMMARIZE:#2: AGW CLIMATE CHANGE IS NOT A THEORY THAT HUMAN IMPACTS ON THE CARBON CYCLE CAUSES WARMING. IT IS A THEORY THAT THE COMBUSTION OF FOSSIL FUELS BY HUMANS SINCE THE INDUSTRIAL REVOLUTION CAUSES WARMING
TO SUMMARIZE:#3: AGW CLIMATE CHANGE IS NOT A THEORY ABOUT THE EVILS OF CARBON DIOXIDE. IT IS A THEORY ABOUT THE EVILS OF FOSSIL FUELS. 
TO SUMMARIZE:#4: AGW CLIMATE CHANGE IS NOT ENVIRONMENTLISM BUT VERY SPECIFICALLY A CASE AGAINST FOSSIL FUELS AND ONLY AGAINST FOSSIL FUELS. 
RELATED POST: LINK: BEEF AND CLIMATE CHANGE 
ABSTRACT: Using a conversion rate of 2.78 megatons per ppbv of methane in the atmosphere we estimate that annual changes in atmospheric methane in the sample period corresponded with 320-360 MTY for a lifetime of λ=15 years, 400-440 MTY for λ=12 years, and 540-585 MTY for λ=9 years. The IPCC estimates natural flows as 254-502 MTY and anthropogenic flows as 278-239 MTY. The detrended correlation of annual changes in atmospheric methane with anthropogenic sources were highest at λ=15 years when they are least needed and lowest at λ=9 years when they are most needed to achieve a methane balance. The apparent paradox provides further support for the non-significance and spuriousness of the observed sample correlations. The role of anthropogenic sources in observed changes in atmospheric methane will likely not be understood until we have gained a far better precision in the measurement of natural flows (Bousquet, 2006) (Talbot, 2014). We conclude from these findings that anthropogenic activities do not contribute to the observed rise in atmospheric methane in a measurable way and that therefore proposed climate action initiatives of eating less meat, the banning of fracking for natural gas production, and proposed changes in rice cultivation are unnecessary because there is no evidence that these initiatives will change the rate of increase in atmospheric methane. It is far more likely that the observed rising trend in atmospheric methane is natural and geological in origin with no scope for human intervention for its attenuation.
RELATED TOPIC: CARBON OFFSETS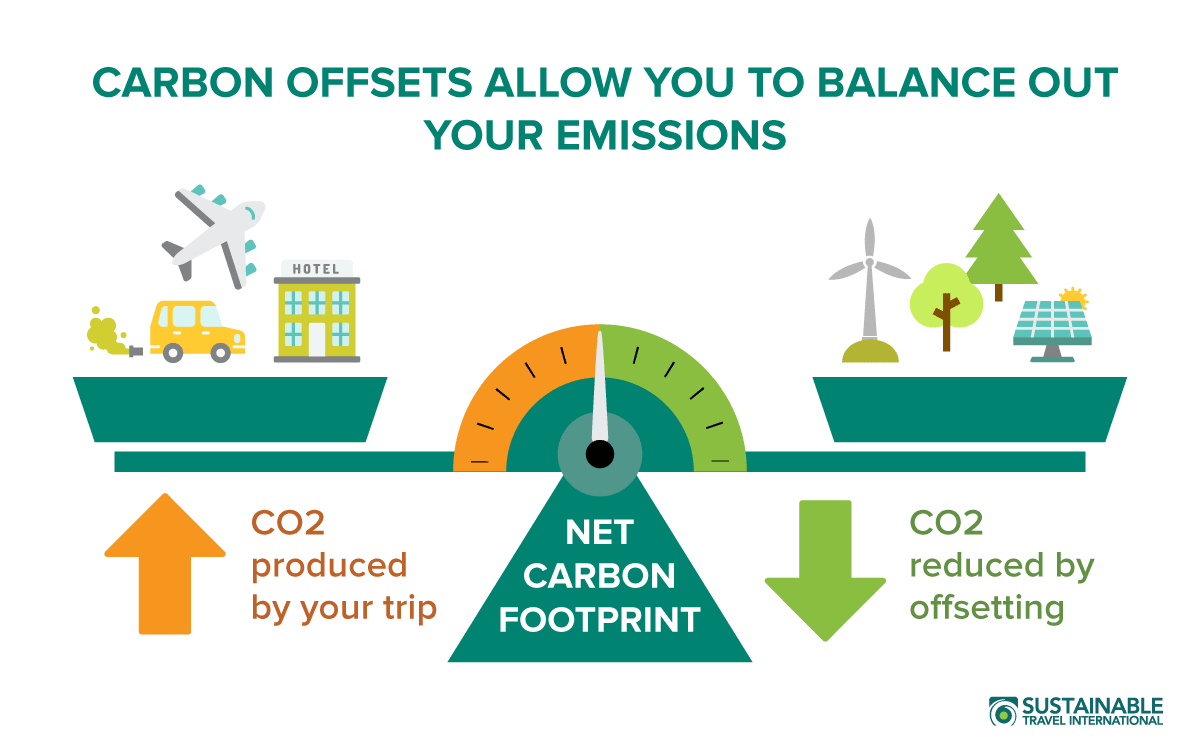 THE POPULAR VERSION OF CLIMATE SCIENCE IS THAT THE THEORY OF ANTHROPOGENIC GLOBAL WARMING AND CLIMATE CHANGE IS A CASE AGAINST CARBON DIOXIDE SUCH THAT FOSSIL FUEL EMISSIONS AND CARBON CYCLE FLOWS COMPARABLE AND INTERCHANGEABLE. THIS MEANS THAT FOSSIL FUELS EMISSIONS CAN BE OFFSET (I.E. CANCELED OUT OF THE EMISSIONS ACCOUNT) WITH CARBON CYCLE INTERVENTIONS THAT EITHER INCREASE CARBON CYCLE FLOWS FROM THE ATMOSPHERE (AS IN PLANTING TREES TO INCREASE PHOTOSYNTHESIS) OR DECREASE CARBON CYCLE FLOWS TO THE ATMOSPHERE AS IN WASTE MANAGEMENT TO MINIMIZE WASTE DECOMPOSITION EMISSIONS. THIS ISSUE IS MORE FULLY DISCUSSED IN TERMS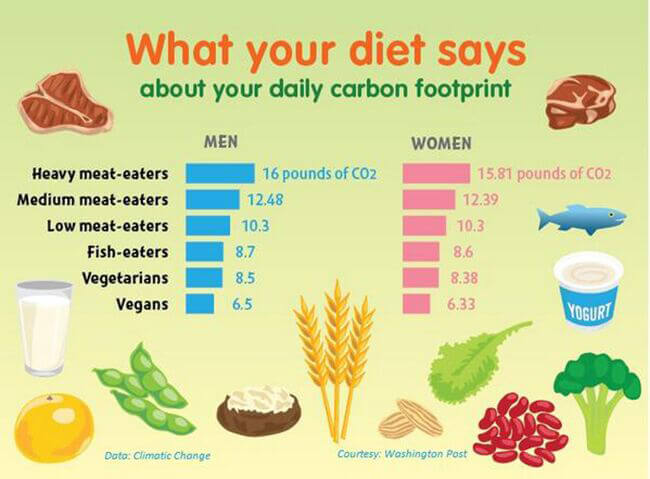 CITATIONS
Hansen, J. (1981). Climate impact of increasing atmospheric carbon dioxide. Science , 213.4511 (1981): 957-966.
Hansen, J. (2016). Ice melt, sea level rise and superstorms: evidence from paleoclimate data, climate modeling, and modern observations that 2 C global warming could be dangerous. Atmospheric Chemistry and Physics , 16.6 (2016): 3761-3812.
Meinshausen, M. (2009). Greenhouse-gas emission targets for limiting global warming to 2 C. Nature , 458.7242 (2009): 1158-1162.
Stocker, T. (2013). Climate change 2013: the physical science basis. Intergovernmental panel on climate change, working group I contribution to the IPCC fifth assessment report (AR5). New York (2013)
Callendar, G. (1938). The artificial production of carbon dioxide and its influence on temperature. Quarterly Journal of the Royal Meteorological Society , 64.275 (1938): 223-240.
Revelle, R. (1957). Carbon dioxide exchange between atmosphere and ocean and the question of an increase of atmospheric CO2 during the past decades. Tellus , 9.1 (1957): 18-27.
Lacis, A. (2010). Atmospheric CO2: Principal control knob governing Earth's temperature. Science , 330.6002 (2010): 356-359.