THE CORRUPTION OF EDUCATION WITH CLIMATE ACTIVISM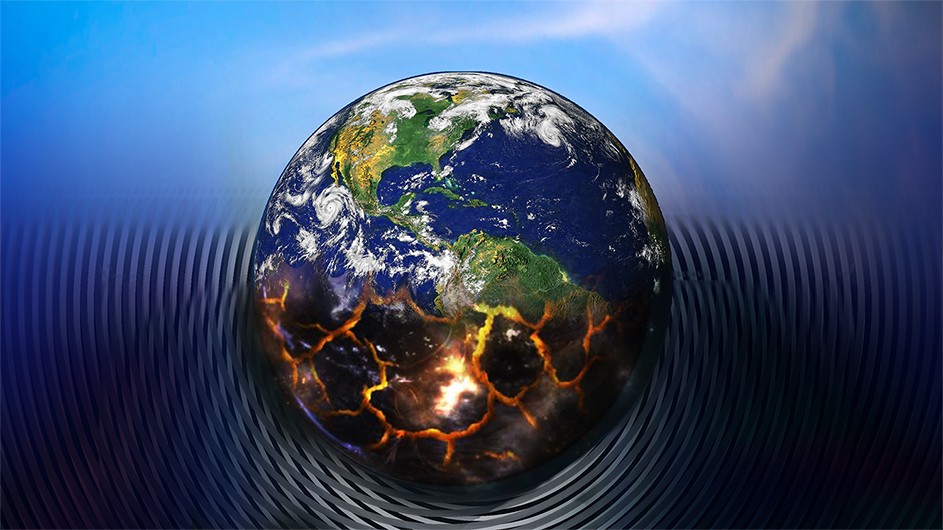 STATEMENT BY COLUMBIANEWS@COLUMBIA.EDU:  How Should Columbia Drive Climate Change Innovation? The University asks students to collaborate on building a road map for climate response and a more sustainable future. Published by columbianews@columbia.edu November 15, 2019.
As the climate crisis mounts, Columbia has turned to its students for ideas and partnership in addressing one of the most critical global challenges of our times. On Nov. 8 and 11, the University held two Climate Town Hall discussions to explore ways in which students can help set a trajectory for Columbia's climate response that will serve as a model for higher education. The student forums are an outgrowth of the Climate Change Task Force announced by President Lee C. Bollinger in September. Led by Alex Halliday, director of Columbia's Earth Institute, the 24-member task force represents diverse disciplines, from the arts and humanities to the natural and social sciences.
STUDENT CLIMATE TOWN HALLS
Nov. 8 Town Hall Forum, Nov. 11 Town Hall Forum
"With the seminal and superb science being carried out at the Lamont-Doherty Earth Observatory, as well as across the University broadly, brought together through the Earth Institute, Columbia has been, and is, at the very forefront of academic discovery related to climate change" said President Bollinger in an email announcing the task force to the community. "Yet, it is important that we ask, as one of the leading universities in the world: Are we doing enough?" In addressing a group of about 60 students who attended the Nov. 11 town hall (a similar number attended the first event), Halliday said he wanted the students to feel empowered. "I'm looking for your ideas," he said. "We really want to hear what you think Columbia could—or should—be doing in the area of upping its game in the battle against climate change or making a bigger effect on society in a way that would scale quite significantly and help us move the dial on the issue." About 20 students spoke at each forum, offering ideas that ranged from innovative clean-energy solutions to improved climate education to hands-on support for students choosing environmental and sustainability career pathways.
Some of the ideas generated at the Town Hall:
Shore up silos in schools, institutes and across disciplines in an overarching climate school or consortium. Tackling climate change requires cross-disciplinary research, engagement, initiatives and perspectives that include science, art, medicine, architecture, psychology, journalism, the social sciences and more. Create a Climate Café to involve students, faculty, staff and the public in the climate conversation. The venue could serve as a hub for sharing knowledge and ideas and foster collaborative efforts. Include more climate science modules in existing courses, create new climate-focused classes and make climate study a pillar of Columbia's Core Curriculum, the set of common courses required of all undergraduates. Develop continuing education climate courses to expose a broader audience to climate education and expand the University's reach and impact. Strengthen course offerings to high school students who participate in Columbia summer programs. Reduce the University's carbon footprint even further. Suggested initiatives include refitting buildings to be more energy-efficient, adding compost bins, reconsider maintaining the greenery of campus lawns and installing additional bike racks. Divest from all fossil fuel investments. (In 2017, the Columbia Board of trustees voted to divest from thermal coal producers.) Provide incentives for students to represent the University as climate communicators, such as academic credit to visit New York City schools and community events or providing funding to attend global meetings, such as the United Nations Conference on Climate Change. Connect green-tech entrepreneurs to the Columbia research community and promote solutions developed by engineering faculty and others to platforms that can bring green-technology innovations into the world. Expand the University's role in educating students about environmental and sustainability career pathways. Set up mechanisms that connect students to professional opportunities in industry, government, education and nonprofits. The Climate Change Task Force is scheduled to submit a 200-page report to President Bollinger and the trustees by Dec. 1 that catalogs ongoing sustainability efforts across Columbia with recommendations for the future.
SEE ALSO
[EARTH INSTITUTE1] [COLUMBIA CLIMATE CENTER] [EARTH INSTITUTE2]  
POSTS AT THIS SITE THAT IMPLY CLIMATE ACTIVISM AT COLUMBIA
RELATED POST ON JOURNALISM AT COLUMBIA UNIVERSITY: [LINK]  
RELATED POST#1 ON THE MONTREAL PROTOCOL AS A MODEL FOR GLOBAL ACTION ON CLIMATE [LINK] 
RELATED POST#2 ON THE MONTREAL PROTOCOL AS MODEL FOR GLOBAL ACTION ON CLIMATE [LINK] 
RELATED POST ON THE CURRENT WARMING PERIOD AS "UNPRECEDENTED" [LINK] 
RELATED POST ON AGW CLIMATE CHANGE AND ICE SHELF COLLAPSE IN ANTARCTICA [LINK]  
CONCLUSION:  COLUMBIA UNIVERSITY IS NOT A RELIABLE AND UNBIASED SOURCE OF CLIMATE RESEARCH FINDINGS BECAUSE OF ITS INVOLVEMENT IN CLIMATE ACTIVISM. THEREFORE, PUBLICATIONS OF THE EARTH INSTITUTE OF COLUMBIA UNIVERSITY AND CLIMATE RESEARCH PAPERS BY COLUMBIA UNIVERSITY ACADEMICS MUST BE INTERPRETED IN THIS LIGHT BECAUSE THEY CANNOT BE ASSUMED TO BE UNBIASED SCIENTIFIC INQUIRY.
6 Responses to "THE CLIMATE AGENDA OF COLUMBIA UNIVERSITY"