Archive for December 2021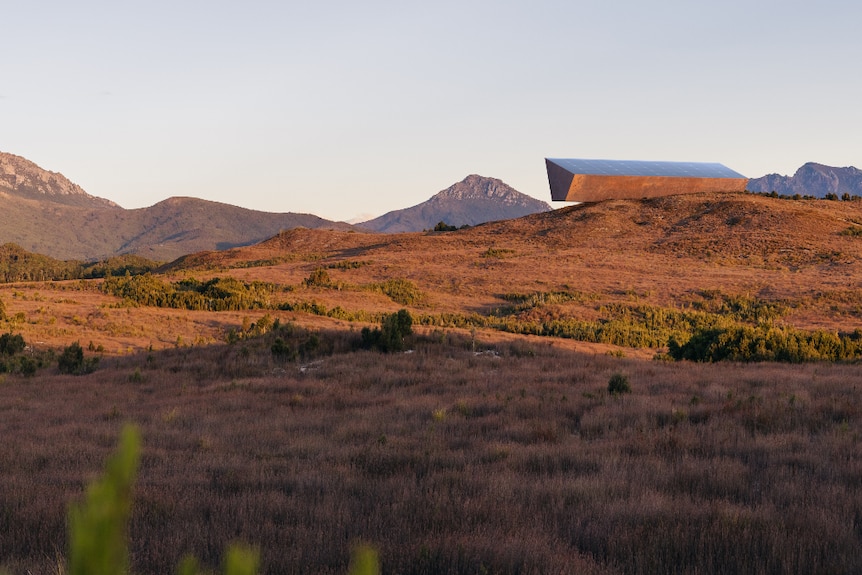 THIS POST IS A CRITICAL REVIEW OF AN ONLINE ARTICLE BY ABC SCIENCE ABOUT A BLACK BOX TO RECORD HOW WE ARE DEALING WITH CLIMATE CHANGE: LINK TO SOURCE: https://www.abc.net.au/news/science/2021-12-06/climate-change-earth-black-box-recorder/100621778
PART-1: WHAT THE ARTICLE SAYS (IN BRIEF)
Earth is getting a black box to record our climate change actions, and it's already started listening. The black box will be built in what the developers say is an extremely geologically stable location in Tasmania where, on a granite-strewn plain surrounded by gnarled mountains sits a giant steel box. The messages it contains, they gives the viewer a glimpse of what caused the fall of the civilisation that was there before climate change caused itws collapse. This box is a tool kind of like the black box in aircraft that records its demise except that the climate black box is bigger, about 10 by 4 by 3 meters. The Tasmanian coast was chosen as the site for the climate black box for its geopolitical and geological stability. The idea is that the Tasmanian site can cradle the black box for the benefit of a future civilisation after catastrophic climate change causes the downfall of our civilization. We're currently on track for 2.7C of warming this century. Ask any climate scientist what happens when warming breaches 2C. The short answer is the end of our civilization. Plenty of past civilisations and empires have collapsed due to climate change. This is a powerful concept becaus now Earth has a black box. It's designed to record our actions. It's built to outlive us. If the worst does happen this thing will still be there.
PART-2: CRITICAL COMMENTARY
AS WE SEE IN THIS RELATED POST: LINK: https://tambonthongchai.com/2021/10/05/a-quora-question-3/ , THE ASSUMPTION BY ABC SCIENCE AND THE BUILDERS OF THE BLACK BOX THAT GLOBAL WARMING CAN WIPE OUT HUMAN CIVILIZATION IS NOT AN EXAGGERATION BUT IS SUPPORTED BY THE DATA FOR PRIOR GLOBAL WARMING CYCLES OF THE HOLOCENE. IN THIS DETAILED HISTORY OF PRIOR GLOBAL WARMING CYCLES WE FIND HORRIFIC CASES OF THE DESTRUCTION OF HUMAN CIVILIZATION BY GLOBAL WARMING AND THESE DESTROYED CIVILIZATIONS INCLUDE THE LATE BRONZE AGE CIVILIZATION, THE ROMAN EMPIRE CIVILIZATION, AND THE MEDIEVAL CIVILIZATION. THESE CIVILIZATIONS ARE PICTURED BELOW.
THEREFORE WE PROPOSE THAT THE DESTRUCTION OF OUR CURRENT CIVILIZATION BY GLOBAL WARMING IS NOT AS FAR FETCHED AN ARGUMENT AS MANY CLIMATE DENIERS HAVE CLAIMED.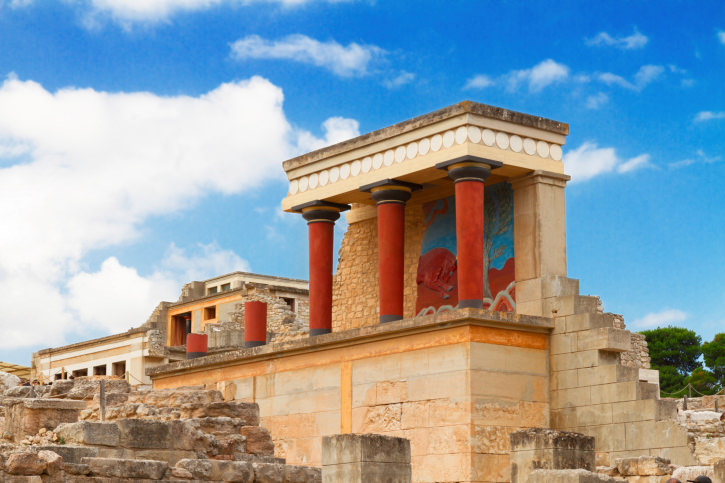 HOWEVER, THE REAL ISSUE IN THE CLIMATE CHANGE ALARM OF OUR TIME IS NOT THAT WE ARE EXPERIENCING GLOBAL WARMNG. THE REAL ISSUE HERE IS HUMAN CAUSE. CLIMATE SCIENCE CLAIMS THAT GLOBAL WARMING IS A CREATION OF THE INDUSTRIAL REVOLUTION OF THE HUMANS ABOUT A HUNDRED YEARS AGO. IT IS CAUSED BY HUMANS BURNING FOSSIL FUELS AND THEREFORE WE HUMANS CAN STOP GLOBAL WARMING IF WE STOP BURNING FOSSIL FUELS. THIS CALL TO CLIMATE ACTION IN THE FORM OF NOT BURNING FOSSIL FUELS IS THE ESSENTIAL FEATURE OF THE GLOBAL ACTIVISM OF OUR TIME WITH THE WARMING ITSELF SIMPLY THE RAISON D ETAT.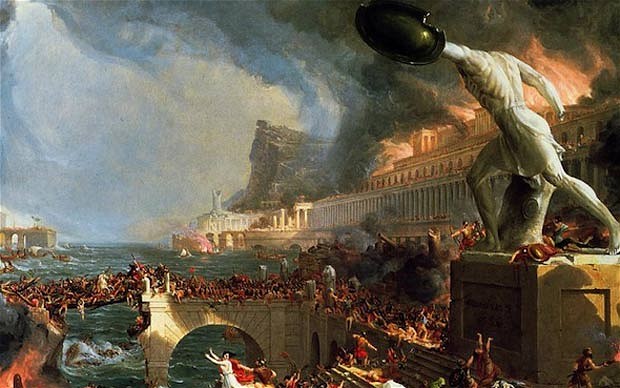 THEREFORE, THE ESSENTIAL FEATURE OF THE GLOBAL WARMING MOVEMENT IS HUMAN CAUSE AND YET ITS WEAKEST LINK IN TERMS OF EMPIRICAL EVIDENCE IS HUMAN CAUSE: LINK: https://tambonthongchai.com/2021/11/09/the-issue-is-human-cause/ AND WHAT WE FIND IN THE DATA IS THAT INTERGLACIALS, NOT JUST THE HOLOCENE BUT ALSO THE EEMIAN, ARE NEVER AT A CONSTANT TEMPERATURE BUT ARE ALWAYS GOING THROUGH ALTERNATING WARMING AND COOLING CYCLES AT CENTENNIAL TO MILENNIAL TIME SCALES. THEREFORE, AND IN THAT CONTEXT, WE PROPOSE THAT THE PRESENTATION OF YET ANOTHER GLOBAL WARMING CYCLE OF THE HOLOCENE AS HUMAN CAUSED SIMPLY BECAUSE IT CAME AFTER THE INDUSTRIAL REVOLUTION, IS NOT CREDIBLE.
EXTRACT FROM THE RELATED POST ABOVE
IN THIS HISTORY OF THE HOLOCENE, THE CURRENT WARMING CAN BE UNDERSTOOD AS THE NATURAL WARMING CYCLE THAT FOLLOWS THE NATURAL LITTLE ICE AGE COOLING CYCLE.
IT IS SIGNIFICANT THAT THE CURRENT WARMING CYCLE WAS NOT FORECAST FROM HUMAN ACTIVITY THAT COULD CAUSE SUCH A THING BUT WAS CLAIMED FOR HUMAN CAUSE AFTER THE FACT.
EEMIAN LINK: https://tambonthongchai.com/2018/12/21/eemian/
HOLOCENE LINK#1: https://tambonthongchai.com/2019/06/11/chaoticholocene/
HOLOCENE LINK#2: https://tambonthongchai.com/2021/10/05/a-quora-question-3/
HOLOCENE LINK#3: https://tambonthongchai.com/2021/10/05/a-quora-question-3/
HOLOCENE LINK#4: https://tambonthongchai.com/2021/05/12/human-cause-in-the-anthropocene/
THAT THE INDUSTRIAL REVOLUTION HAPPENS TO FALL IN BETWEEN THESE TEMPERATURE CYCLES OF THE HOLOCENE CANNOT BE TAKEN AS EMPIRICAL EVIDENCE OF HUMAN CAUSE PARTICULARLY SO SINCE CLIMATE SCIENCE IS UNABLE TO RELATE THESE EVENTS IN TERMS OF TIMING.
CLIMATE SCIENCE CLAIMS A CRITICAL ROLE IN THEIR THEORY FOR "THE PRE-INDUSTRIAL YEAR" WHEN THE INDUSTRIAL REVOLUTION STARTED GLOBAL WARMING BUT THEY DON'T KNOW WHEN THAT PRE-INDUSTRIAL YEAR WAS EXACTLY AS SHOWN BELOW. YET, THEY PROPOSE A CRITICAL AMOUNT OF WARMING THAT MUST NOT BE EXCEEDED AS MEASURED "SINCE THAT CRITICAL PRE INDUSTRIAL YEAR AND REFERRED TO AS "SINCE PRE-INDUSTRIAL".
QUESTION: WHEN DID HUMAN CAUSED GLOBAL WARMING START? ANSWER: CALLENDAR 1938: IT STARTED IN 1900, HANSEN1988, IT STARTED IN 1950, IPCC2001, IT STARTED IN 1750, IPCC 2015: IT STARTED IN 1850, NASA 2020: IT STARTED IN 1950.
ETCW: YET ANOTHER UNRESOLVED ISSUE IN THIS TIMING PROPOSITION IS THE ETCW MYSTERY IN CLIMATE SCIENCE WHERE "EARLY TWENTIETH CENTURY WARMING" (ETCW) 1900 TO 1950 REMAINS UNEXPLAINED.
OTHER ISSUES: WEAKNESSES IN THE CAUSATION HYPOTHESIS INVOLVE ISSUES IN EQUILIBRIUM CLIMATE SENSITIVITY UNCERTAINTY AND THE TCRE MATHEMATICAL INCONSISTENCY DESCRIBED IN THE DOCUMENTS LINKED BELOW.
LINK#1: https://tambonthongchai.com/2021/05/10/the-climate-sensitivity-issue/
LINK#2: https://tambonthongchai.com/2018/05/06/tcre/
LINK#3: https://tambonthongchai.com/2020/08/26/a-mathematical-inconsistency/
LINK#4: https://tambonthongchai.com/2018/05/31/the-carbon-cycle-measurement-problem/
LINK#5: https://tambonthongchai.com/2020/06/10/a-monte-carlo-simulation-of-the-carbon-cycle/
LINK#6: https://tambonthongchai.com/2021/10/05/rising-atmospheric-co2/
LINK#7: https://tambonthongchai.com/2021/05/18/climate-science-vs-statistics/
SUMMARY AND CONCLUSION
WITH REGARD TO EVIDENCE OF HUMAN CAUSE, A PECULIAR CLAIM MADE BY CLIMATE SCIENCE IS THAT HUMAN CAUSE IS PROVEN BY THE SEVERITY OF THE WARMING THAT IS THE STRONGEST AND HOTTEST IN THE LAST 2,000 YEARS. THERE ARE TWO WEAKNESSES IN THIS CLAIM. THE FIRST IS THAT THE HOLOCENE IS ABOUT 9,000 YEARS OLD AND THE LIMITATION OF THE COMPARISON PERIOD TO 2,000 YEARS INVALIDATES THE ESSENCE OF THE CLAIM. MORE IMPORTANTLY, THE INTENSITY OF THE WARMING DOES NOT PROVE HUMAN CAUSE. THROUGHOUT THE HOLOCENE WE HAVE ALTERNATING WARMING AND COOLING CYCLES AT MILLENNIAL AND CENTENNIAL TIME SCALES BUT THEY ARE ALL DIFFERENT WITH SOME STRONGER AND HOTTER THAN OTHERS. THESE DIFFERENCES DO NOT IMPLY HUMAN CAUSE AS THEY ARE NATURAL AND THERE IS NO BASIS FOR THE EXPECTATION THAT INTERGLACIAL TEMPERATURE CYCLES SHOULD BE OF EQUAL SEVERITY. THESE KINDS OF COMICAL INCONSISTENCIES IN CLIMATE SCIENCE CAN BE UNDERSTOOD IN THE WAY ACTIVISM CORRUPTS SCIENCE AS DESCRIBED IN A RELATED POST: https://tambonthongchai.com/2019/02/03/hidden-hand/
THE NEED FOR FEARFUL CLIMATE IMPACTS TO PUSH THE CLIMATE ACTION PROPOSITION OF CLIMATE SCIENCE IS ILLOGICAL AND WITHOUT SUBSTANCE IN THE ABSENCE OF EVIDENCE OF HUMAN CAUSE BECAUSE CLIMATE ACTION IS IRRELEVANT WITHOUT HUMAN CAUSE. THIS ODDITY OF THE CLIMATE MOVEMENT IS BEST UNDERSTOOD IN TERMS OF THEIR INABILITY TO PRESENT CONVINCING EVIDENCE OF HUMAN CAUSE. THIS SITUATION LEAVES THEM WITH ONLY THEIR FEAR APPEAL MOVEMENT FOR CLIMATE ACTION BASED ON THE HARM THAT CLIMATE IMPACTS CAN DO IF CLIMATE ACTION IS NOT TAKEN.
IN THE ABSENCE OF EVIDENCE FOR HUMAN CAUSE THE LOGICAL RESPONSE TO GLOBAL WARMING IS ADAPTATION AND GEOENGINEERING STRATEGIES. THE USE OF FEARFUL CLIMATE IMPACTS AND A FEAR APPEAL MOVEMENT TO PUSH CLIMATE ACTION OBSTRUCTS THE RATIONAL POLICY OF ADAPTTION AND GEOENGINEERING AND IN THAT RESPECT, THE CLIMATE MOVEMENT THAT IS PUSHING CLIMATE ACTION BY WAY OF FEAR APPEAL ACTIVISM IS A CRIME AGAINST HUMANITY.
BOTTOM LINE: NO DEMAND FOR CLIMATE ACTION CAN BE MADE WITHOUT CONVINCING EVIDENCE OF HUMAN CAUSE PARTICULARLY SO SINCE (#1) NATURAL GLOBAL WARMING IS NORMAL IN INTERGLACIALS, AND (#2) THE CLIMATE ACTION DEMANDED IS COSTLY.
RELATED POST ON CLIMATE ADAPTATION: LINK: https://tambonthongchai.com/2021/10/13/climate-change-fear-appeal/
RELATED POST ON GEOENGINEERING: LINK: https://tambonthongchai.com/2021/03/25/climate-fearology-vs-geoengineering/