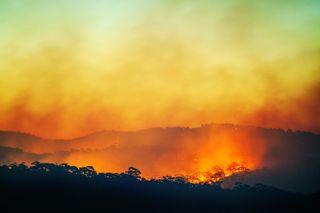 THE HUMAN OBSESSION WITH THINGS LIKE GLOBAL WARMING AND THE POPULATION BOMB INCLUDES OUR FEAR THAT OUR ECONOMIC GOOD TIMES AND THE SUCCESS OF CAPITALISM CAN'T JUST GO ON FOREVER AND THAT THERE HAS TO BE A CATCH SOMEWHERE THAT WILL BRING IT ALL CRASHING DOWN. THE BOOK ON "LIMITS TO GROWTH" PUBLISHED IN THE 1970S BY THE CLUB OF ROME WAS JUST SUCH AN EXPRESSION SAYING THAT THE RAW MATERIALS THAT SUSTAIN THE GOOD TIMES CAN'T LAST FOREVER AND THEY JUST HAVE TO RUN OUT AND BRING THE GOOD TIMES CRASHING DOWN.
ALTHOUGH THE LIMITS TO GROWTH BOOK IS WELL KNOWN, LESS WELL KNOWN IS THE PARTICIPATION OF THE MASSACHUSETS INSTITUTE OF TECHNOLOGY (MIT) IN THIS CLUB OF ROME ENTERPRISE. MIT SCIENTISTS AND ECONOMISTS HAD CARRIED OUT RESEARCH ON ECONOMIC GROWTH WITH THE HYPOTHESIS THAT IT IS THE NATURE OF ECONOMIC GROWTH THAT IT CAN'T CONTINUE FOR EVER. THIS KIND OF UNEASINESS WITH THE GOOD LIFE IS PART OF THE THE HUMAN OBSESSION WITH THE COLLAPSE OF CIVILIZATION. THE MIT SCIENTISTS AND ECONOMISTS CARRIED OUT RESEARCH ON THE ISSUE OF "CONTINUED ECONOMIC GROWTH" ASSUMED TO BE AN IMPOSSIBILITY AND FOUND THAT OUR CIVILIZATION WAS ALREADY ON THE ROAD TO COLLAPSE DRIVEN THERE BY CONTINUED ECONOMIC GROWTH. THESE RESEARCHERS MADE A CLEAR DISTINCTION BETWEEN ECONOMIC GROWTH WHICH IS A GOOD THING, AND CONTINUED ECONOMIC GROWTH WHICH IS A HARBINGER OF ECONOMIC COLLAPSE. THEIR FINDINGS WERE PUBLISHED IN "LIMITS TO GROWTH".
OBLIVIOUS TO THE COMPLETE FAILURE OF THE CLUB OF ROME FORECASTS, THIS STATE OF MIND THAT CREATES A FEAR OF CONTINUED ECONOMIC GROWTH HAS FOUND A NEW BOOST IN THE CLIMATE CHANGE ERA WHERE THE PHRASE "CONTINUED ECONOMIC GROWTH" IS PHRASED IN TERMS OF THE SUPPOSED EVILS OF CAPITALISM THAT CREATES THE CONDITIONS FOR THINGS LIKE CLIMATE CHANGE. THE CLIMATE CHANGE MOVEMENT HAS ADOPTED THIS SLOGAN AND THE PHRASE "PERPETUAL ECONOMIC GROWTH" POPULARIZED BY GEORGE MONBIOT AND FAIRY TALES OF ETERNAL ECONOMIC GROWTH POPULARIZED BY GRETA THUNBERG, AS AN EVIL THAT CAN'T BE ALLOWED TO CONTINUE FOR THE SAKE OF THE CLIMATE AND THE PLANET.
WE ARE TOLD THAT THE UNDERLYING EVIL AND SIN OF MANKIND THAT HAS BROUGHT US THE CLIMATE CATASTROPHE IS THE 1972 FEAR EXPRESSED IN "LIMITS TO GROWTH" BY THE CLUB OF ROME AND MIT THAT UNCHECKED, PERPETUAL ECONOMIC GROWTH WILL DESTROY CIVILIZATION IF NOT THE PLANET.