Archive for July 2021
THIS POST IS A CRITICAL REVIEW OF THE INTERPRETATION OF A RESEARCH PAPER IN TERMS OF THE USE OF FORESTRY AS CLIMATE ACTION
PART-1: WHAT THE RESEARCH PAPER SAYS
Forestry contributed to warming of forest ecosystems in northern Germany during the extreme summers of 2018 and 2019: Jeanette S. Blumröder, Felix May, Werner Härdtle, Pierre L. Ibisch. 13 July 2021 https://doi.org/10.1002/2688-8319.12087: ABSTRACT: Forest management influences a variety of ecosystem structures and processes relevant to meso- and microclimatic regulation, but little research has been done on how forest management can mitigate the negative effects of climate change on forest ecosystems.We studied the temperature regulation capacity during the two Central European extreme summers in 2018 and 2019 in Scots pine plantations and European beech forests with different management-related structural characteristics. We found that the maximum temperature was higher when more trees were cut and canopy was more open. Logging 100 trees per hectare increased maximum temperature by 0.21–0.34 K at ground level and by 0.09–0.17 K in 1.3 m above ground. Opening the forest canopy by 10% significantly increased Tmax, measured 1.3 m above ground by 0.46 K (including pine and beech stands) and 0.35 K (only pine stands). At ground level, Tmax increased by 0.53 K for the model including pine and beech stands and by 0.41 K in pure pine stands. Relative temperature cooling capacity decreased with increasing wood harvest activities, with below average values in 2018 (and 2019) when more than 656 (and 867) trees per hectare were felled. In the pine forests studied, the relative temperature buffering capacity 1.3 m above ground was lower than average values for all sample plots when canopy cover was below 82%. In both study years, mean maximum temperature measured at ground level and in 1.3 m was highest in a pine-dominated sample plots with relatively low stand volume (177 m3 ha−1) and 9 K lower in a sample plot with relatively high stock volumes of Fagus sylvatica (>565 m3 ha−1). During the hottest day in 2019, the difference in temperature peaks was more than 13 K for pine-dominated sample plots with relatively dense (72%) and low (46%) canopy cover. Structural forest characteristics influenced by forest management significantly affect microclimatic conditions and therefore ecosystem vulnerability to climate change. We advocate keeping the canopy as dense as possible (at least 80%) by maintaining sufficient overgrowth and by supporting deciduous trees that provide effective shade.
INTRODUCTION: In Central Europe, the weather extremes of the past years, in combination with insect outbreaks and other calamities, have already contributed to large-scale tree dieback (Schuldt et al., 2020; Seidl et al., 2017). Heat and drought stress, forest fires, storms and late frost events, as well as associated pests and diseases, often occur in complex interaction with each other and cause impacts with unpredictable outcomes (Allen et al., 2010; Carnicer et al., 2011). Extreme temperatures, for example, can cause physiological damage and have an impact on the vitality, growth and mortality of trees (Buras et al., 2018). This can trigger a decline in productivity, carbon sequestration and woody biomass (Smith et al., 2020; Vieira et al., 2020). Warmer temperatures can directly impair organisms, but also drive a nonlinear rise in water vapour deficit and contribute to the desiccation of plants (Hatfield & Prueger, 2015). Higher temperatures can increase the production of seeds by trees but compromise their establishment and survival due to increased water stress (Ibáñez et al., 2017). Although species have different mechanisms to cope with drought (Volaire, 2018), tree vitality and productivity already declined in response to recent drought events (Rohner et al., 2021; Senf et al., 2020).The extreme drought in 2018 severely affected forest stands in Germany (Ionita et al., 2021), and, as a consequence, about twice as many trees died in 2019 compared to 2018 and about 80% of all living trees showed poor vitality (BMEL, 2020). Climate conditions, which are currently perceived as extreme (Büntgen et al., 2021), could represent the new 'normal' in the near future (Hari et al., 2020; Scharnweber et al., 2020). It is, therefore, of high interest that which practices of forest management such as thinning or keeping close canopies have the potential to attenuate the adverse effects of heat waves within forest stands. Recent studies conclude that thinning can reduce drought impacts (Ameztegui et al., 2017; D'Amato et al., 2013; Del Río et al., 2017; Gebhardt et al., 2014; Giuggiola et al, 2013, 2016; Ma et al., 2010; Primicia et al., 2013; Simonin et al., 2007; Sohn, Hartig, et al., 2016). However, a critical challenge for forest management is to support the ecosystem capacity for microclimate regulation, especially in times of frequently recurring dry and hot years, when precipitation is absent for longer periods of drought. Here, microclimate regulation implies the attenuation of summer peak temperatures, moderation of mean temperatures and the buffering of temperature fluctuations in the forest interior. An important outcome of microclimatic regulation is the stabilization of habitat conditions for species affected by shifting microclimatic conditions (De Frenne et al., 2013; Milling et al., 2018; Suggitt et al., 2011; Tuff et al., 2016; Varner & Dearing, 2014; Zellweger et al., 2020). With growth and development of a forest, the canopy structure changes, water uptake potential improves and transpiration reduces extreme temperatures (Holdaway et al., 2010). The canopy structure of a forest stand resulting from forest management directly influences temperature and vapour pressure deficit in the forest interior (Jucker et al., 2018), where the release of water vapour by plants is often the only source of humidity, particularly in seasons with deficient precipitation (Moreira et al., 1997). As a consequence, the forest canopy cools soil and air during warm days and buffers temperature fluctuations (Jin et al., 2019). In this way, forest interior temperatures are moderated across seasons (Zellweger et al., 2019), and temperature differences inside and outside forests are higher when macroclimatic conditions become more extreme (De Frenne et al., 2019). Structural characteristics that determine a within stand's microclimate include the predominant tree species (De Abreu-Harbich et al., 2015), tree vitality (Sanusi & Livesley, 2020), biomass volume (Norris et al., 2012) as well as elevation and canopy cover (Ma et al., 2010). Microclimatic regulation is an important ecosystem service facilitated especially by trees, woodlands or forests, which is increasingly appreciated and taken into account in urban development and planning (Fung & Jim, 2019). In the context of urban adaptations to climate change, microclimate regulation for the mitigation of heat island effects by green infrastructure has been investigated much more intensively (Kong et al., 2014; Lindén et al., 2016; Shashua-Bar et al., 2009; Wang et al., 2018) than in open landscapes and within forest ecosystems. Despite the fact that forest management influences a variety of forest ecosystem structures and processes relevant to meso- and microclimatic regulation, so far, there is a knowledge gap of how forest management could contribute to a reduction of temperature extremes, mean temperatures and temperature fluctuations within forest stands and could thus improve climate change adaption at the stand or even at the landscape level. There is plenty of evidence and several conceptual frameworks have been suggested that may encourage forest managers to reflect about temperature management in forests for stabilising the within-stand microclimate during extreme summer heat as contribution to preserving tree vitality and productivity under climate change. An open question is to what extent forest characteristics that are directly shaped by forest management operations (such as thinning, harvesting intensity and nature conservation) influence within-stand temperatures under extreme climatic conditions in exceptionally hot periods in a temperate region. This study aims at analysing the effects of forest management on the microclimatic regulation of forest stands during the two extremely hot and dry summers in 2018 and 2019 (see, e.g. Buras et al., 2020; Kornhuber et al., 2019; Vogel et al., 2019) by comparing forests in northern Germany across a gradient of different structural characteristics resulting from silvicultural treatments such as thinning and wood harvest. We conducted on-site microclimatic measurements in stands dominated by Pinus sylvestris and Fagus sylvatica with a high temporal and spatial resolution in order to quantify the temperature regulation of forest stands in relation to stand structural characteristics. We hypothesized that forest management activities, such as tree harvesting, would affect microclimate regulation negatively by causing higher within-stand temperatures.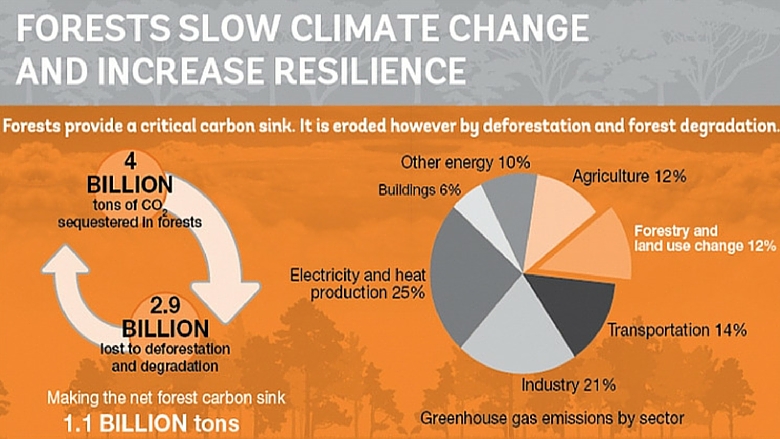 PART-2: CRITICAL COMMENTARY
THE RESEARCH QUESTION IN THIS PAPER AND THE ESSENTIAL FINDING OF THIS WORK IS THAT AT A TIME OF GLOBAL WARMING FOREST MANAGEMENT MUST CONSIDER THE IMPACT OF FOREST MICROCLIMATE ON FOREST HEALTH. SPECIFICALLY WHAT THE RESEARCHERS FOUND IS THAT FOREST HEALTH CAN BE ENHANCED IF THE MICROCLIMATE OF THE FOREST IS CONTROLLED AND THE TEMPERATURE KEPT LOW WITH PROPER FOREST MANAGEMENT TO ENSURE THAT THE COOLING EFFECT OF THICK CANOPIES IS NOT COMPROMISED WITH EXCESSIVE THINNING OF FORESTS.
THIS RESEARCH IS A CLIMATE CHANGE ADAPTATION STUDY ON THE MATTER OF HOW TO ENHANCE FOREST HEALTH IN CENTRAL EUROPE DURING A TIME OF GLOBAL WARMING. IT IS NOT A CLIMATE ACTION PROPOSAL. IT IS A CLIMATE ADAPTATION PROPOSAL. THIS PAPER DOES NOT SAY THAT PROPER FOREST MANAGEMENT WILL SLOW DOWN GLOBAL WARMING. IT SAYS THAT PROPER FOREST MANAGEMENT WILL ENHANCE FOREST HEALTH DURING A TIME OF GLOBAL WARMING.
AN ADDITIONAL ISSUE IN THE INTERPRETATION OF THIS STUDY AS A CLIMATE ACTION PROPOSAL IS THE ISSUE OF INTERNAL CLIMATE VARIABILITY DESCRIBED IN A RELATED POST ON THIS SITE (LINK BELOW). THE INTERNAL CLIMATE VARIABILITY ISSUE IMPLIES THAT THE TEMPERATURE OF FORESTS IN CENTRAL EUROPE CAN ONLY BE UNDERSTOOD AS INTERNAL CLIMATE VARIABILITY AND NOT IN TERMS OF GLOBAL WARMING. THE THEORY OF ANTHROPOGENIC GLOBAL WARMING REFERS TO A LONG TERM RISING TREND IN GLOBAL MEAN SURFACE TEMERATURE.
LINK: https://tambonthongchai.com/2020/07/16/the-internal-variability-issue/
WE PROPOSE ON THIS BASIS THAT THE WIDESPREAD INTERPRETATION OF THIS WORK AS CLIMATE ACTION WITH FOREST MANAGEMENT IS NOT SUPPORTED BY THE CONTENT OF THE CITED RESEARECH PAPER PRESENTED ABOVE.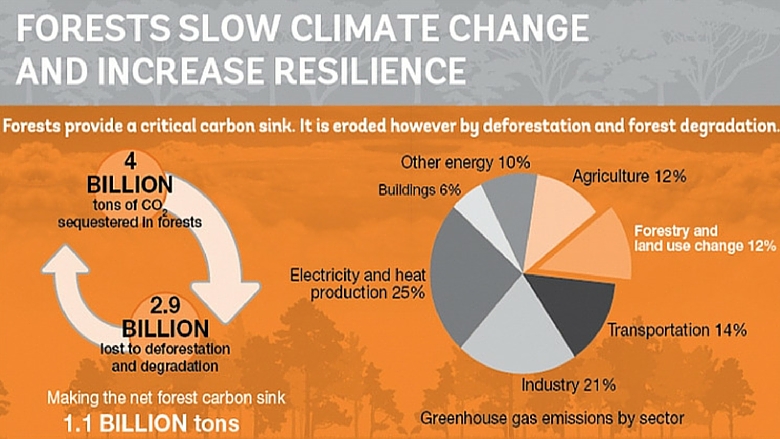 BELOW WE PROVIDE A TYPICAL CITATION OF THIS WORK WITH THE CLAIM THAT THE PAPER PROPOSES FOREST MANAGEMENT IN CENTRAL EUROPE AS CLIMATE ACTION ALTERNATIVE TO CUTTING FOSSIL FUEL EMISSIONS.
Browse: Home / 2021 / July / 30 / Forest Degradation A Major Climatic Warming Driver, Study Finds. CO2-Induced Tree Growth Cools?
By P Gosselin on 30. July 2021Share this…
A new study published in the journal Ecological Solutions and Evidence shows that forestry management has a significant influence on the cooling capacity of forests.
Our cooling forests. Photo: Copyright P. Gosselin
Also the study's findings suggest that the added growth tree growth
The study shows why burning trees in "sustainable" biomass plants using wood chips imported from around the world and deforestation to make way for wind parks are really bad ideas. Deforestation leads to warming.
And then imagine the effect trees have in sprawling megalopolises. One could easily argue that poor urban planning has been one of the main drivers of warming over the past 100 years. See cities with the most trees here, and here.
Forest ecosystems influence climate on global and local scales, the scientists say in the new study. One important feature of forests is the regulation of ecosystem microclimate.
The original press release for the study is here.
Canopy degradation leads to warming
Shading by trees, evaporation of water, storage of heat in biomass, and energy conversion through photosynthesis cause forests to cool themselves and their surroundings during hot weather. This can prevent damaging maximum temperatures, especially during prolonged heat waves, say scientists from Eberswalde (EUSD) in the study.
The scientist responsible for the study, Jeanette Blumröder, of the University for Sustainable Development, EUSD, states, "Increased logging and a correspondingly greater opening of the canopy drive up the maximum temperatures in the forest."
0.5°C warmer with 10% less trees
An extensive series of measurements in beech forests and pine forests in northern Germany from the heat summers of 2018 and 2019 confirm that whenever the canopy is opened by 10%, the "average maximum temperatures increase by about half a degree Celsius".
---
THE WIDESPREAD ACCEPTANCE OF THIS FLAWED INTERPRETATION BY THE SKEPTIC COMMUNITY IS DISTURBING AS IT MAKES US LOOK NO DIFFERENT FROM THE "CONSENSUS SCIENCE" CABAL OF CLIMATE SCIENCE.
IN RELATED POSTS ON THIS SITE WE SHOW THAT THE POPULARLY HELD THEORY THAT PLANTING TREES IS A FORM OF CLIMATE ACTION HAS NO BASIS
RELATED POST#1: https://tambonthongchai.com/2021/05/20/the-power-of-trees/
RELATED POST#2: https://tambonthongchai.com/2021/05/04/planting-trees-for-the-climate-2/
QED