THIS POST IS A LITERATURE REVIEW ON IMPACT OF LARGE WINDFARM ARRAYS ON THE ATMOSPHERE
THE ESSENTIAL THESIS PROPOSED BY SOME ATMOSPHERIC SCIENTISTS IS THAT WIND FARMS ALTER NATURAL WIND PATTERNS AND THAT CAN IN TURN IMPACT WEATHER PARTICULARLY SO IN CREATING DROUGHT CONDITIONS. A BASELINE PAPER IS BARRIE ETAL 2010 AVAILABLE AT THIS SITE BY CLICKING ON THE "DOWNLOAD" LINK BELOW. WARNING: CLICKING ON THE DOWNLOAD LINK WILL CAUSE A LARGE PDF FILE TO BE DOWNLOADED TO YOUR DEVICE.
THE ARGUMENT IS PRESENTED IN TERMS OF AN ENERGY BALANCE.
THE ENERGY YOU TAKE REMOVES ENERGY FROM THE ATMOSPHERE.
THAT IN TURN CAN IMPACT THE NORMAL OR NATURAL ATMOSPHERIC WIND PATTERNS AND WEATHER AND CLIMATE AS IN WARMING OR COOLING BECAUSE THE ATMOSPHERE DOES NOT HAVE THE ENERGY IT HAD BEFORE THE WIND TURBINES REMOVED SOME OF IT.
THE CONCLUSION DRAWN IS THAT IN THIS MECHANISM WINDFARMS CAN CAUSE, AMONG OTHER ATMOSPHERIC PHENOMENA, THINGS LIKE DROUGHT AND OTHER WEATHER ANOMALIES.
BELOW WE PRESENT A BIBLIOGRAPHY ON THIS TOPIC AND A SUMMARY OF THE FINDINGS.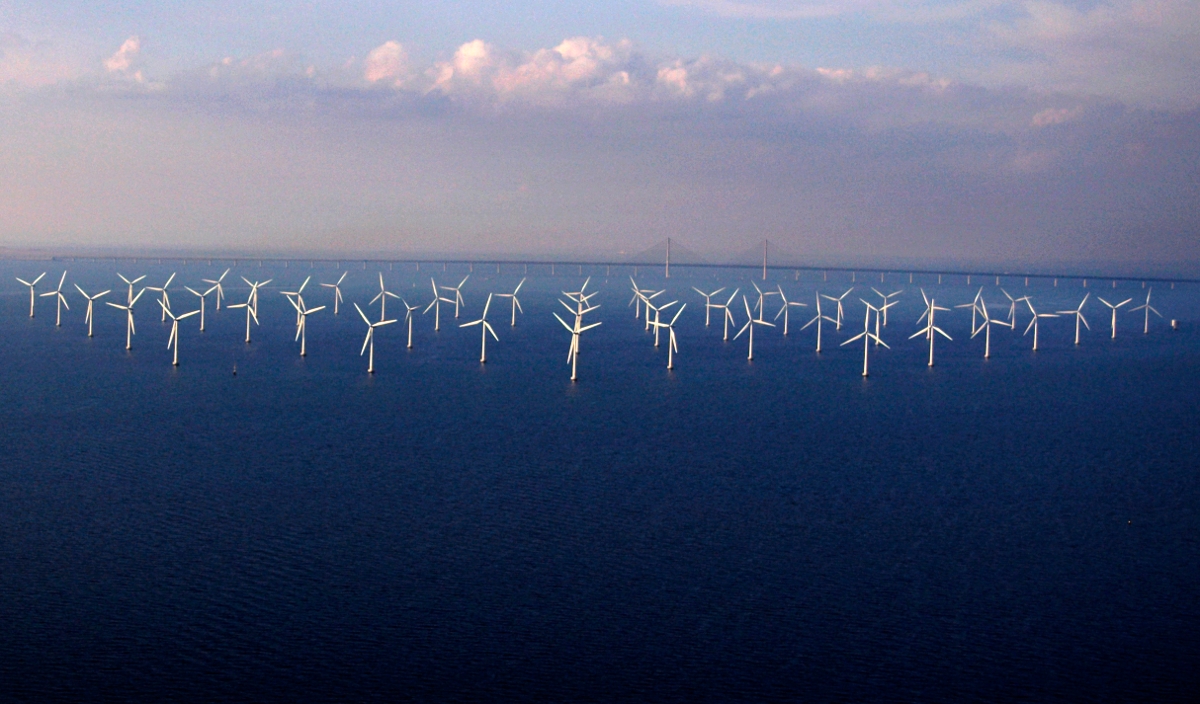 WINDFARM IMPACT ON ATMOSPHERIC PHENOMENA: A BIBLIOGRAPHY
Mann, Jakob, and Jonas Teilmann. "Environmental impact of wind energy." Environmental Research Letters 8.3 (2013): 035001. Abstract: One purpose of wind turbines is to provide pollution-free electric power at a reasonable price in an environmentally sound way. In this focus issue the latest research on the environmental impact of wind farms is presented. Offshore wind farms affect the marine fauna in both positive and negative ways. For example, some farms are safe havens for porpoises while other farms show fewer harbor porpoises even after ten years. Atmospheric computer experiments are carried out to investigate the possible impact and resource of future massive installations of wind turbines. The following questions are treated. What is the global capacity for energy production by the wind? Will the added turbulence and reduced wind speeds generated by massive wind farms to cool or heat the surface? Can wind farms affect precipitation? It is also shown through life-cycle analysis how wind energy can reduce the atmospheric emission of eight air pollutants. Finally, noise generation and its impact on humans are studied.
Wang, Chien, and Ronald G. Prinn. "Potential climatic impacts and reliability of very large-scale wind farms." Atmospheric Chemistry and Physics 10.4 (2010): 2053-2061. Abstract. Meeting future world energy needs while addressing climate change requires large-scale deployment of low or zero greenhouse gas (GHG) emission technologies such as wind energy. The widespread availability of wind power has fueled substantial interest in this renewable energy source as one of the needed technologies. For very large-scale utilization of this resource, there are however potential environmental impacts, and also problems arising from its inherent intermittency, in addition to the present need to lower unit costs. To explore some of these issues, we use a three-dimensional climate model to simulate the potential climate effects associated with installation of wind-powered generators over vast areas of land or coastal ocean. Using wind turbines to meet 10% or more of global energy demand in 2100, could cause surface warming exceeding 1 °C over land installations. In contrast, surface cooling exceeding 1 °C is computed over ocean installations, but the validity of simulating the impacts of wind turbines by simply increasing the ocean surface drag needs further study. Significant warming or cooling remote from both the land and ocean installations, and alterations of the global distributions of rainfall and clouds also occur. These results are influenced by the competing effects of increases in roughness and decreases in wind speed on near-surface turbulent heat fluxes, the differing nature of land and ocean surface friction, and the dimensions of the installations parallel and perpendicular to the prevailing winds. These results are also dependent on the accuracy of the model used, and the realism of the methods applied to simulate wind turbines. Additional theory and new field observations will be required for their ultimate validation. Intermittency of wind power on daily, monthly and longer time scales as computed in these simulations and inferred from meteorological observations, poses a demand for one or more options to ensure reliability, including backup generation capacity, very long distance power transmission lines, and onsite energy storage, each with specific economic and/or technological challenges.
Barrie, D. B., and D. B. Kirk-Davidoff. "Weather response to a large wind turbine array." Atmospheric Chemistry and Physics 10.2 (2010): 769-775. ABSTRACT: Electrical generation by wind turbines is increasing rapidly, and has been projected to satisfy 15% of world electric demand by 2030. The extensive installation of wind farms would alter surface roughness and significantly impact the atmospheric circulation due to the additional surface roughness forcing. This forcing could be changed deliberately by adjusting the attitude of the turbine blades with respect to the wind, which would enable the "management" of a large array of wind turbines. Using a General Circulation Model (GCM), we represent a continent-scale wind farm as a distributed array of surface roughness elements. Here we show that initial disturbances caused by a step change in roughness grow within four and a half days such that the flow is altered at synoptic scales. The growth rate of the induced perturbations is largest in regions of high atmospheric instability. For a roughness change imposed over North America, the induced perturbations involve substantial changes in the track and development of cyclones over the North Atlantic, and the magnitude of the perturbations rises above the level of forecast uncertainty.
Broström, Göran. "On the influence of large wind farms on the upper ocean circulation." Journal of Marine Systems 74.1-2 (2008): 585-591. ABSTRACT: Large wind farms exert a significant disturbance on the wind speed in the vicinity of the installation and in this study we outline the oceanic response to the wind wake from a large wind farm placed in the ocean. We find that the size of the wind wake is an important factor for the oceanic response to the wind farm. We show through simple analytical models and idealized numerical experiments that a wind speed of 5–10 m/s may generate upwelling/downwelling velocities exceeding 1 m/day if the characteristic width of the wind wake is of the same size or larger than the internal radius of deformation. The generated upwelling is sufficiently enough that the local ecosystem will most likely be strongly influenced by the presence of a wind farm.
Abbasi, S. A., and Tasneem Abbasi. "Impact of wind-energy generation on climate: A rising spectre." Renewable and Sustainable Energy Reviews 59 (2016): 1591-1598. ABSTRACT: Several theoretical studies have been reported in recent years which have indicated that large-scale wind farms can have an impact on local and regional meteorology, possibly on climate. Now evidence of it based on field observations has also begun to emerge. The present paper traces the evolution of this knowledge. It discusses the theoretical studies on the possibility of wind turbines effecting climate change, and summarizes the emerging confirmation of those predictions. The concluding part of the paper assesses the implications of these findings in the context of the world׳s past experience on global warming and its present thrust to meet substantial portions of its energy needs with renewables.
Tang, Bijian, et al. "The observed impacts of wind farms on local vegetation growth in northern China." Remote Sensing 9.4 (2017): 332. ABSTRACT: Wind farms (WFs) can affect the local climate, and local climate change may influence underlying vegetation. Some studies have shown that WFs affect certain aspects of the regional climate, such as temperature and rainfall. However, there is still no evidence to demonstrate whether WFs can affect local vegetation growth, a significant part of the overall assessment of WF effects. In this research, based on the moderate-resolution imaging spectroradiometer (MODIS) vegetation index, productivity and other remote-sensing data from 2003 to 2014, the effects of WFs in the Bashang area of Northern China on vegetation growth and productivity in the summer (June–August) were analyzed. The results showed that: (1) WFs had a significant inhibiting effect on vegetation growth, as demonstrated by decreases in the leaf area index (LAI), the enhanced vegetation index (EVI), and the normalized difference vegetation index (NDVI) of approximately 14.5%, 14.8%, and 8.9%, respectively, in the 2003–2014 summers. There was also an inhibiting effect of 8.9% on summer gross primary production (GPP) and 4.0% on annual net primary production (NPP) coupled with WFs; and (2) the major impact factors might be the changes in temperature and soil moisture: WFs suppressed soil moisture and enhanced water stress in the study area. This research provides significant observational evidence that WFs can inhibit the growth and productivity of the underlying vegetation.
LINK TO FULL TEXT: View Full-Text
SUMMARY AND CONCLUSION: THE RUSH TO COVER THE WORLD WITH WIND FARMS TO SAVE THE WORLD FROM CLIMATE CHANGE WAS MADE WITHOUT DUE CONSIDERATION NOT ONLY OF THE INRTERMITTENCY ISSUE IN THESE ENERGY TECHNOLOGIES BUT ALSO WITHOUT ADEQUATE RESEARCH AND CONSIDERATION OF THE costly IMPACT OF THIS TECHNOLOGY ON THE ENVIRONMENT.
AN ADDITIONAL COST CONSIDERATION IS PRESENTED BY WILLIS ESCHENBACH ON A WUWT BLOG POST: LINK: https://wattsupwiththat.com/2021/06/08/blocking-the-wind/ Here Willis provides significant evidence that the cost of capturing and delivering what is claimed to be free energy is surprisingly expensive.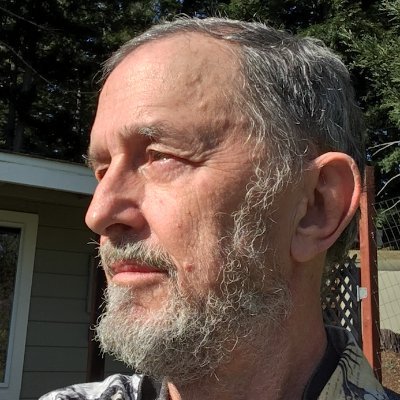 3 Responses to "HOW WIND FARMS IMPACT CLIMATE"